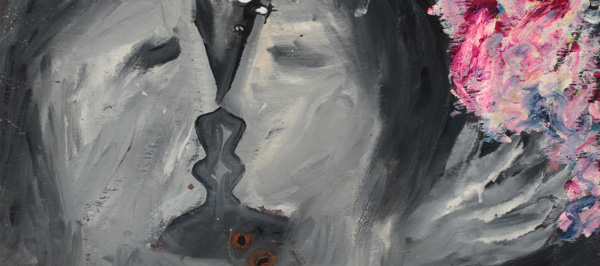 11 April – 13 July 2008
Sidney Nolan completed a series of nineteen paintings on slate tiles during 1941 and 1942, eighteen of which entered the University's collection in 1977 following their exhibition at the Institute of Modern Art in that year.
Nolan recalled his paintings of "birds nestled against…spherical forms' and 'other subjects, too, on slate tiles which are now in the University of Queensland's gallery collection… I was interested in the wounded bird looking for help and comfort." (Sydney Nolan – Australia, 1978).
Images of lovers, boats, angels, hands and feet – some suggestive of religious iconography – are sketched with disarming simplicity on fragments of slate.