Until 6 April 2008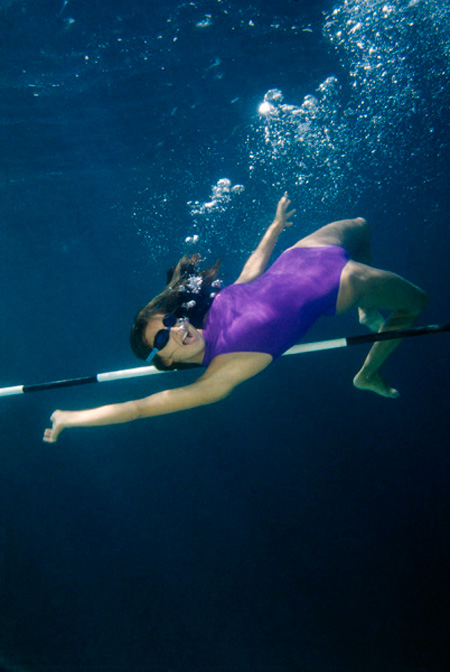 'Water is central to Australian life and no photographer I've seen captures our love of the life aquatic in a more arresting manner than Craig. We are all water babies, and Craig has captured us at play with an originality that is often startling.'- David Williamson, Playwright.
Water line is a collection of photographs taken underwater in pools, lakes and waterways stretching from Brisbane to Fraser Island. The exhibition includes a photograph of Jodie Meares – before she became the first Mrs James Packer and swimsuit designer Jodhi Meares – performing an underwater high jump and mesmerising images of swimming squads hard at work in Musgrave Park Pool in South Brisbane.
Holmes draws on memories of carefree childhood summers spent in and around pools, an experience shared by many Australians. His predominantly black and white underwater images fit within and add new elements to a remarkable vernacular of Australian pool and beach culture.
Epson assisted in the production of this series.
Media
View 'Water line media release' here