Cultural mediation puts visitor experience front and centre, supports two-way conversation and encourages visitors to participate and deepen their own perspectives.
Mediation is a way to remove unwelcoming barriers between UQ Art Museum and its visitors. Unlike a traditional "guided tour", it offers our visitors the option to explore artworks and exhibitions with staff members who are trained to create space for visitors to ask questions, share ideas, and think deeply about the artworks we share with them. 
UQ Art Museum visitors have the opportunity to engage with and experience mediation regardless of age, background or artistic knowledge (whether they know a little about art or a lot). 
Visitors are still welcome to explore our galleries on their own and in their own way, but for those who want to enrich their experience, our Mediators offer a friendly and safe way to learn, reflect, listen and explore together.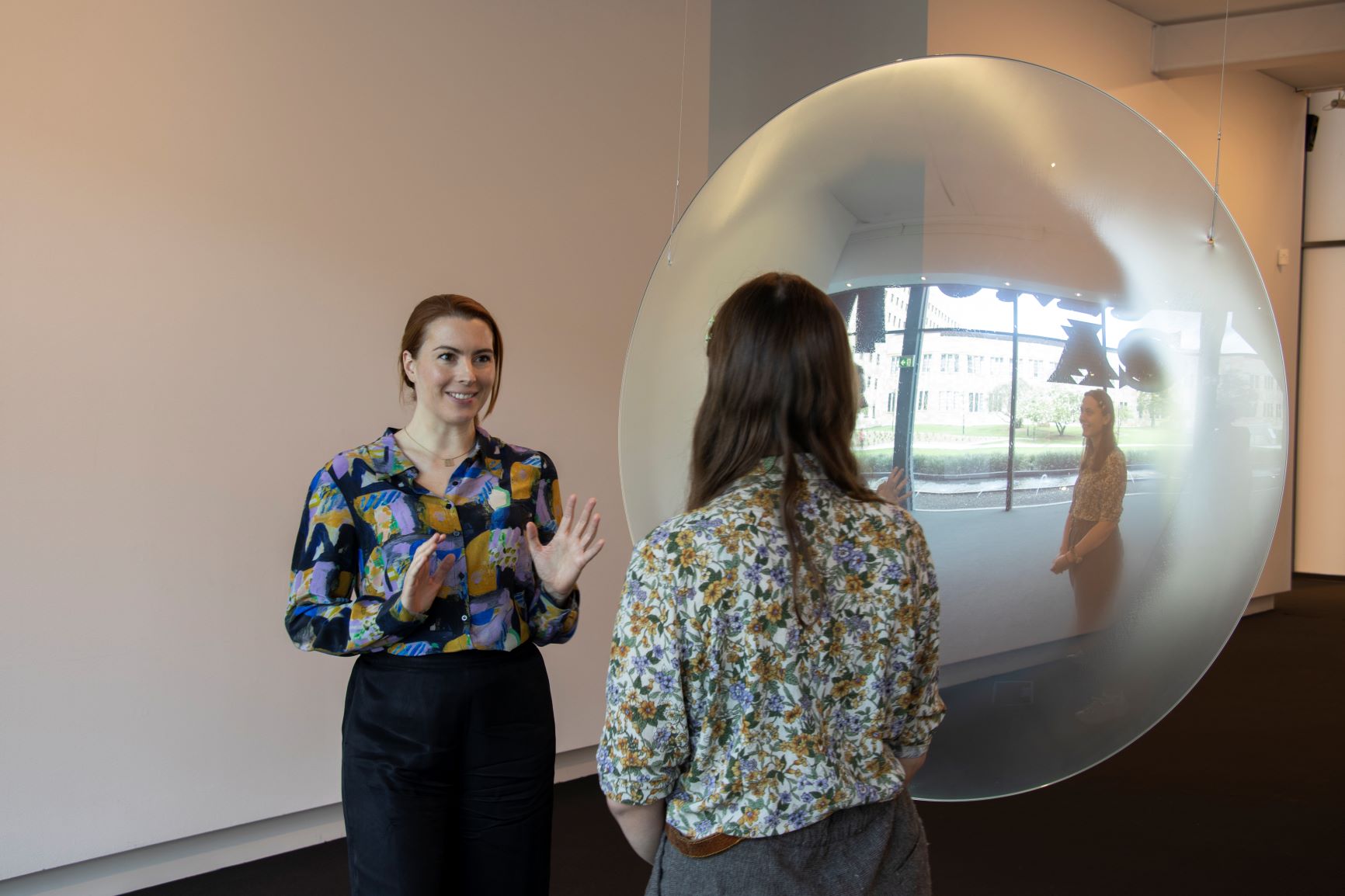 Banner image: Sam Cranstoun, Between Dystopia and Utopia, 2019. Installation view, "To Speak of Cities", UQ Art Museum, 2020. Photo: Simon Woods.