Triumph in the Tropics: Selling Queensland
24 April – 12 July 2009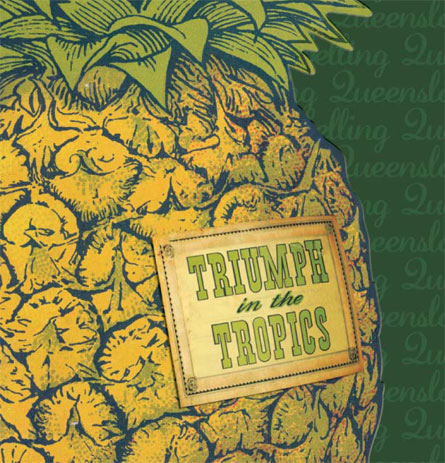 An irreverent look at the images used to sell Queensland over the last 100 years. Triumph in the Tropics: Selling Queensland exhibition explores the popular and promotional images of Queensland from the late 19th century to the early 21st century: how Queensland displayed itself to potential migrants, tourists and investors.
While many of the images were produced by government bodies, companies and political movements also attempted to market products and ideologies in the name of Queensland.
Curators: Professor Peter Spearritt and Dr Marion Stell
Media
View 'Exhibition unveils the selling of Queensland' here
An exhibition presented in partnership with the State Library of Queensland and the Centre for the Government of Queensland at The University of Queensland.