Ricky Swallow: Watercolours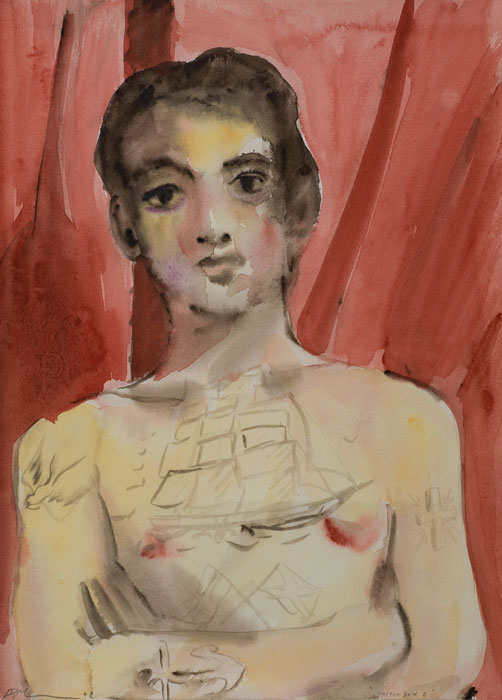 24 July – 27 September 2009
A UQ Art Museum touring exhibition
Ricky Swallow: Watercolours is the first major exhibition of Swallow's drawings and watercolours, featuring more than 80 works.
Ricky Swallow's work is about collapsing time, evolution, and immortality. There is often a time loop that occurs in Swallow's work as ideas move from the present, past and future tense. In a room of Swallow's images, some are looking forward from behind, with the viewer in between. Swallow is able to make something occur rather than remembering how everything used to occur.
Swallow has always been interested and inspired by narrative, stories, and the pledge of the pop song – where description offers more poetic possibilities.
Ricky Swallow studied drawing as his Major at art school and he considers it as a nucleus for everything else. His drawing practice and sculpture practice are parallel to one another. The act of drawing allows Swallow to capture immediate ideas. He says, "The watercolours are important in that they are a respite from the duration of making a sculpture. They are much looser. I like the term 'atmospheric presentations' as a way to describe them, because I see paint as this malleable medium. They dream of becoming paintings, but remain moored to the paper surface".
Curator: Steven Alderton
Supported by Darren Knight Gallery, Sydney, and The Linnaeus Estate, Byron Bay.
Exhibition Tour
Christchurch Art Gallery Te Puna O Waiwhetu, New Zealand, 11 December 2009 – 21 February 2010
Video
Media
View 'All things must pass - Ricky Swallow watercolours at UQ Art Museum' here