Surface tension: The Art of Euan Macleod 1991–2009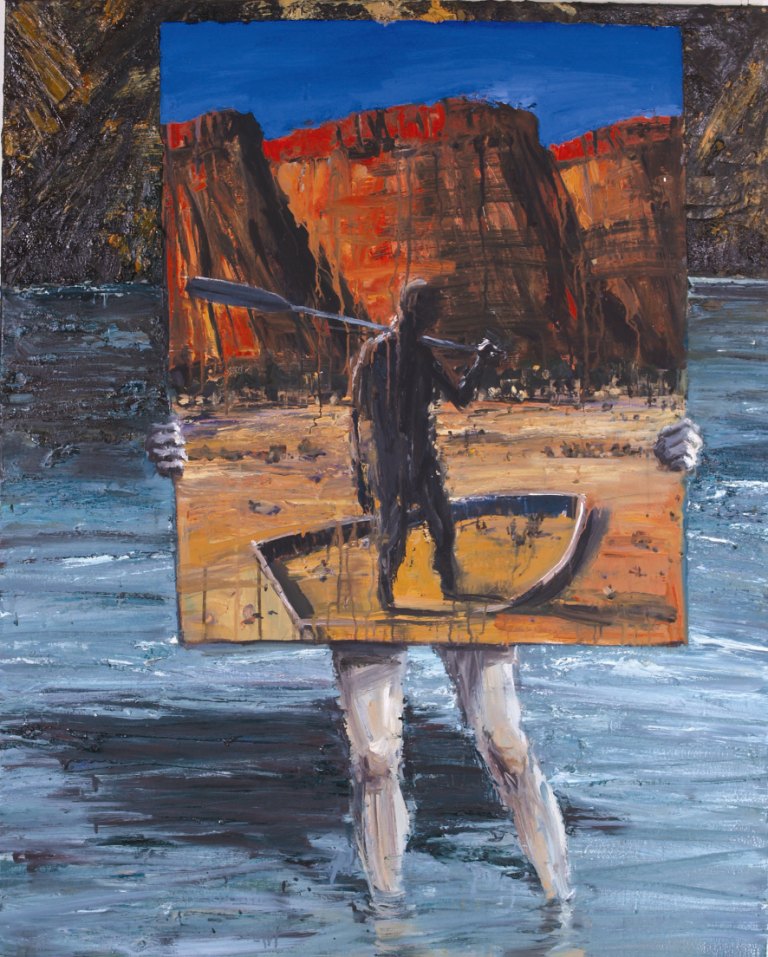 29 October – 11 December 2011
Surface Tension: the art of Euan Macleod 1991–2009 is the first major touring exhibition of work by Macleod, an innovative artist who is considered to be one of the finest painters of his generation. Euan Macleod's work has received critical and public acclaim, as well as major awards including the Archibald Prize in 1999, the Sulman Prize in 2001 and the Blake Prize in 2006.
Surface Tension showcases the best of Macleod's major works, sourced from the collections of public galleries, corporations and private collectors. It traces Macleod's concentrated distillation of elements from both the Australian bush and the land of his birth, New Zealand. Visitors to this exhibition will witness the artist's tense wrestle with duality – thick and thin pigments, Australia and New Zealand, father and son, absence and presence. The striking, painterly quality of Macleod's work is evident through his deft deployment of symbolic imagery which engages audiences in a range of issues including identity, alienation, displacement, security and mortality.
Euan Macleod is represented by Watters Gallery, Sydney; Niagara Galleries, Melbourne and Victor Mace Fine Art Gallery, Brisbane.
Exhibition Tour
SH Ervin Gallery 12 November – 19 December 2010
Tweed River Art Gallery 28 January – 27 March 2011
Orange Regional Gallery 29 April – 12 June 2011
Mornington Peninsula Regional Gallery 30 June – 7 August 2011
Newcastle Region Art Gallery 27 August – 16 October 2011
The University of Queensland Art Museum 29 October – 11 December 2011
Media
Public Program
Friday 28 October 5.00 pm – 6.00 pm
Join Euan Macleod in conversation with Susi Muddiman, Director, Tweed River Art Gallery
Saturday 12 November 11.00 am – 12.00 pm
Join Curator Gavin Wilson on a guided tour of the exhibition
 

Surface Tension: the art of Euan Macleod 1991 – 2009 is a Tweed River Art Gallery touring exhibition, curated by Gavin Wilson.

This exhibition is supported by Visions of Australia, an Australian Government program supporting touring exhibitions by providing funding assistance for the development and touring of Australian cultural material across Australia.

Tweed River Art Gallery is assisted by the NSW Government through Arts NSW.