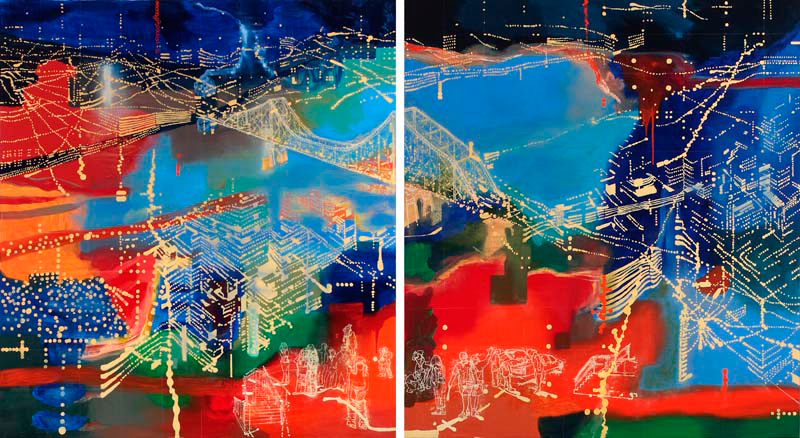 9 July – 18 September 2011
The Story Bridge, linking Brisbane's Fortitude Valley to Kangaroo Point, was declared open during the Second World War on 6 July 1940. At the time of its construction, this steel cantilever bridge was the second largest bridge in Australia after the Sydney Harbour Bridge. Designed by Dr John Bradfield, it was named after John Douglas (J.D.) Story, The University of Queensland's first full-time Vice-Chancellor and former Queensland Public Service Commissioner. His grandson, John Story, was appointed the 13th Chancellor of The University of Queensland in 2009.
Artworks by Jon Cattapan, Louise Forthun and Ron McBurnie take as their subject the Story Bridge, both as an icon of progress and optimism and a landmark amidst the life of nearby Fortitude Valley.
Public Program
Saturday 17 September 11.00 am – 12.00 pm
Artist Talk: Louise Forthun