Peter Hennessey: Making it real

14 March – 12 July 2015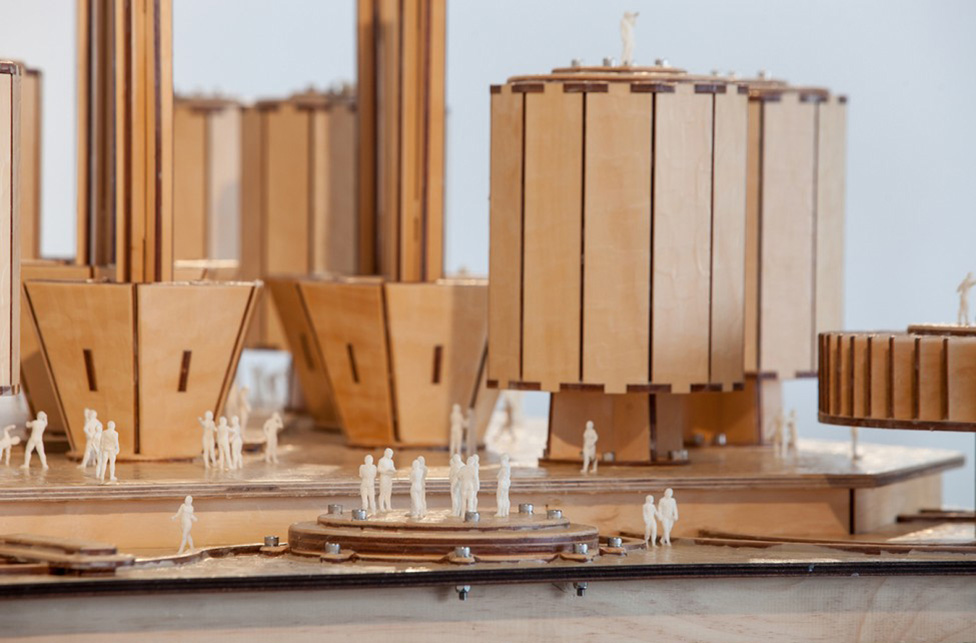 This major career survey will reflect on the past decade of Peter Hennessey's practice. Trained as an architect, Hennessey has established an international profile for his physically imposing, conceptually rigorous sculptures. He is inspired by the science of space exploration and comparable technological advances, and scours the Internet and other publicly available information to produce his work. The resulting sculptures are 're-enactments' of objects that allow people to encounter in three-dimensions what they would otherwise only see in reproduction, or on the Web. In recreating these structures, Hennessey explores the 'space between images and experience' and expounds on related social, political and economic imperatives. Making it real will include Hennessey's most significant extant sculptures, including My Humvee (Inversion therapy) 2008 from The University of Queensland Art Collection, as well as new work emerging from a related residency at UQ's Centre for Hypersonics.
Curator: Samantha Littley
#PeterHennessey
#UQArtMuseum
Writer | Director: Andrew Frost
Producers: Rachael Shea and Andrew Frost
Director of Photography: Alan Koppe
Sound Recordists: Nick Godkin and Travis Brown
Editor | Graphics: Simon von Wolkenstein
 
Exhibition Catalogue

 
Opening
Friday 13 March 6.15 for 6.30pm
opened by
Wayne Tunnicliffe
Head Curator Australian Art
Art Gallery of New South Wales
 
Public Programs
Curator Talk: Samantha Littley
Thursday 4 June 12.30pm – 1.00pm
Please join curator Samantha Littley on a tour of the exhibition. 
Friday 13 March 5.00pm – 6.00pm 
Before the opening, please join Peter Hennessey for an artist talk with exhibition curator Samantha Littley. 
Wednesday 1 April 6.00pm 
Wednesday 14 April 6.00pm
Peter Hennessey: Making it real screening part one: Constructions
This screening series complements Peter Hennessy's practice and his interest in constructions, science fiction and orbiting satellites. Curated by John Edmond with special guest speakers. 
Tuesday 12 May 6.00pm
Peter Hennessey: Making it real screening series part two: Speculative Ethnographies /Science Fiction
Visitors are encouraged to draw in the exhibition; drawing boards, paper and pencils provided.
 
Media

This project has been assisted by the Australian Government through the Australia Council, its arts funding and advisory body