21 March – 10 May 2015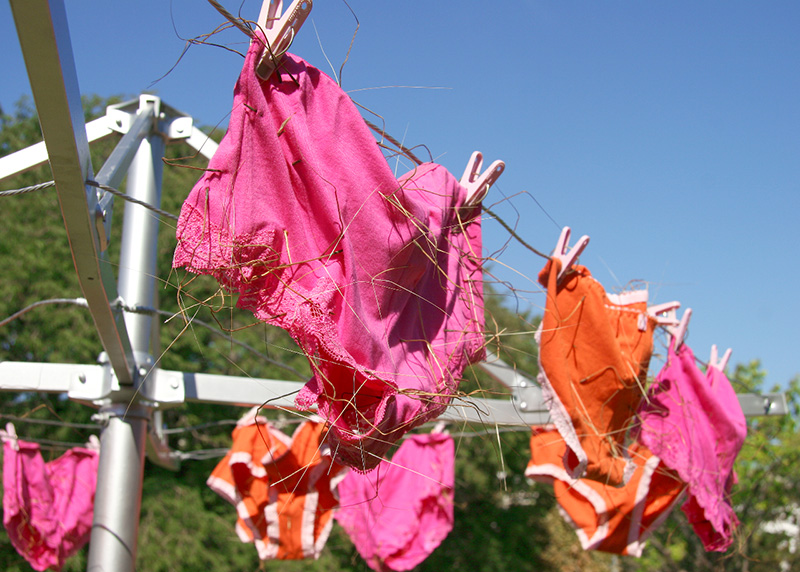 Hung out to dry is more than an homage to the backyard rotary hoist. It is a playful, provocative and contemplative exploration of the quotidian routine of laundry. Part oral history project, part artistic response, this exhibition reveals the significance of clothesline aesthetics, gendered labour and environmental sustainability, as embodied in the air-drying of washing. Artists include Chris Bennie, Bill Henson, Mari Hirata, Adrienne Kneebone, Tracey Moffatt, Georgie Roxby Smith and Arryn Snowball, alongside historical works from The University of Queensland Art Collection. The project is presented in collaboration with The University of Queensland's Research Centre for Architecture Theory Criticism History (ATCH), in the School of Architecture. 
Creative Consortium: Drs Allison Holland, Naomi Stead and Kelly Greenop
 
Learning
For further information on the oral history project and exhibition artists please visit the online resource www.architecture.uq.edu.au/hung-out-to-dry
 
Public Programs
Curator tour: Hung out to dry
Thursday 7 May 12.30–1.00pm
Please join co-curator Dr Allison Holland in a tour of Hung out to dry: Space, memory and domestic laundry practices.
Wednesday 29 April 12.00pm 
Opening
Friday 17 April 2015 12.30pm
opened by
Professor Joanne Wright
Deputy Vice-Chancellor (Academic)
The University of Queensland