100 Years: Highlights from The University of Queensland Art Collection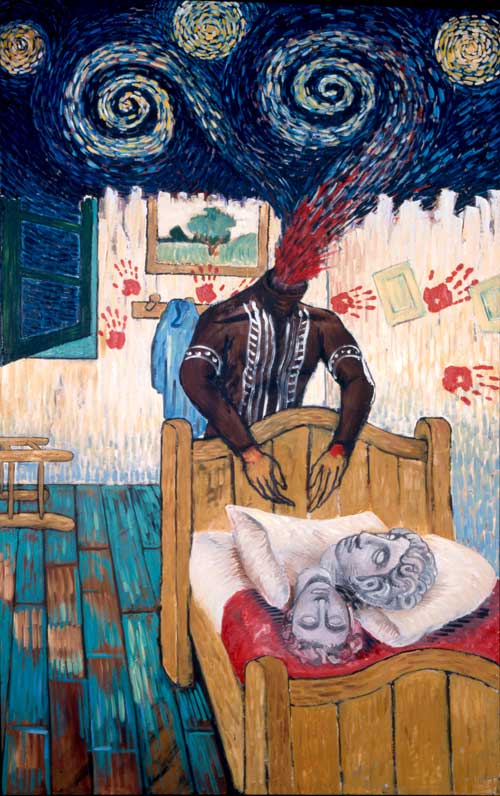 16 April – 4 July 2010
Historic and contemporary artworks will be juxtaposed in an exhibition that highlights the depth of collecting by The University of Queensland. Works on show will include the first artwork gifted to the University in 1929, Mary Christison's Self portrait (c.1870), William Frank Calderon's grand Victorian picture Crest of the Hill (1898) gifted by the Veterinary Students Society in 1979, and outstanding examples of Chinese antiquities gifted by Dr Nat Yuen.
Alongside works by major artists such as Howard Arkley, Ian Fairweather, E. Phillips Fox, Rosalie Gascoigne, Colin Lanceley, Margaret Preston and Tony Tuckson will be contemporary works by artists such as Gordon Bennett, Daniel Crooks, Anastasia Klose, Tracey Moffatt, Dorothy Napangardi and Michael Zavros. This exhibition of old favourites and little-known gems will feature works acquired by gift, bequest and purchase, and will include works from The University of Queensland National Collection of Artists' Self Portraits. A self portrait by John Passmore, recently gifted to commemorate the University's Centenary, will be one of the highlights of the exhibition. 
The exhibition is one of the major events celebrating The University of Queensland's Centenary.
Curators: Nick Mitzevich and Michele Helmrich
Media
View 'William Yang to discuss art during UQ Diversity Week' here