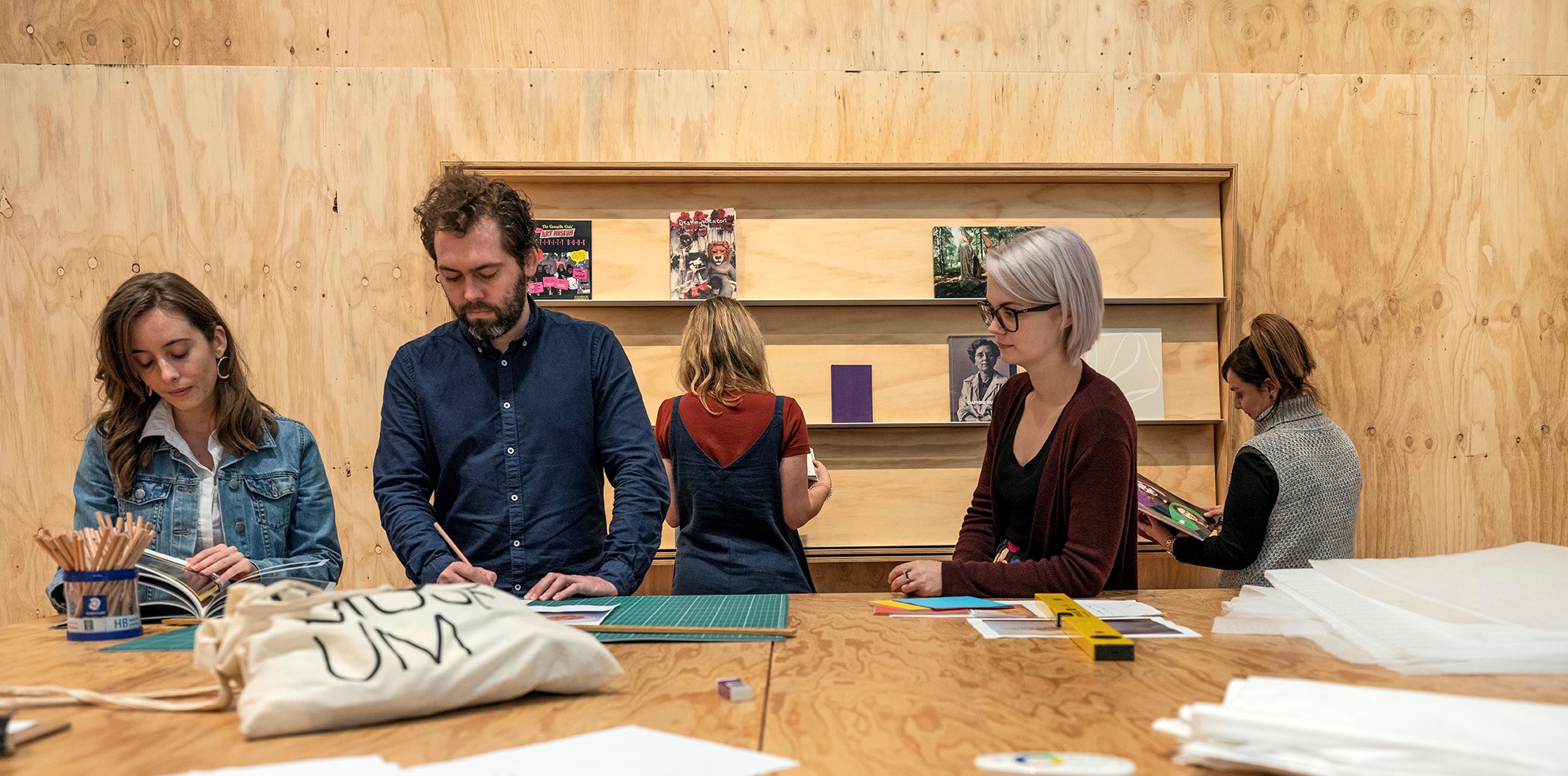 Workshop
Level 3, UQ Art Museum
June 3 – February 29
Workshop is a space for UQ Art Museum audiences and staff to rethink how we see and display the UQ Art Collection. It is a flexible and public space for interrogating institutional processes. We are aiming to make visible our 'behind-the-scenes' work: our methods of display, conservation practices, research, and writing. We invite audiences to join us in a meeting, write a text, record a response, have a conversation, leave something undone.
This project will be accompanied by a series of demonstrations, activities and meetings.
August – November, Tuesdays 10am – 4pm 
Live Registration Demonstrations (Conservation, framing, art handling, packing)
Drop-in. No bookings required. 
Initiated by Isabella Baker and Emma McLean.
Nancy Borlase
Catherine Brown
Janet Burchill and Jennifer McCamley
Sadie Chandler
Margaret Cilento
eX de Medici
Destiny Deacon
Saren Dobkins
Mikala Dwyer
Bonita Ely
Elizabeth Gower
Melinda Harper
Glen Henderson
Samantha Hobson
Ildiko Kovacs
Diana Littlejohn
Suzie Marston
Daphne Mayo
Nell
Rosslynd Piggott
Victoria Reichelt
Sandra Selig
Rose Simmonds
Sally Smart
Madonna Staunton
Eileen Tep
Vexta
Jenny Watson
Jay Younger
Nyapanyapa Yunupingu
Anne Zahalka