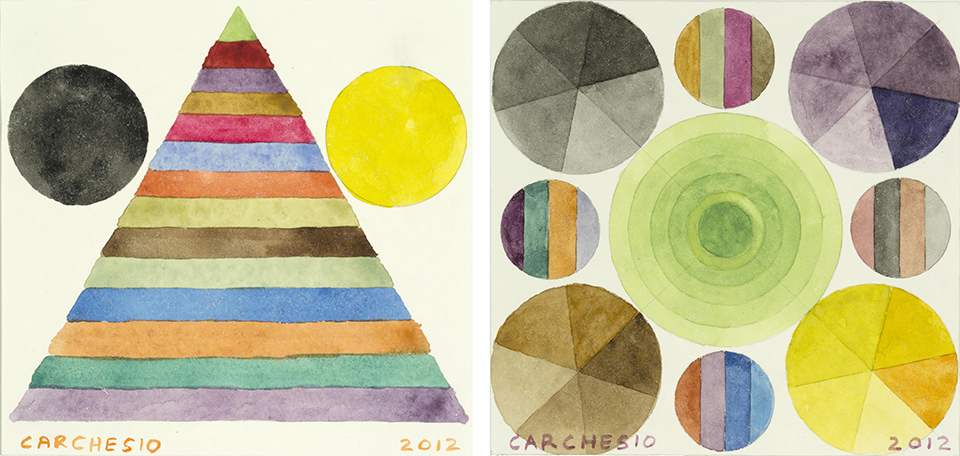 Music of Spheres
21 March – 16 January 2021
Artists: Lincoln Austin, Eugene Carchesio, Daniel Crooks, Michaela Gleave, Tjungkara Ken, Peter Kennedy, Lindy Lee, Dylan Martorell, Leonie Pootchemunka and Rosalind Atkins, Koji Ryui, Sandra Selig, David Stephenson, Guan Wei
Student Curator: Elena Dias-Jayasinha
In 2018, UQ Art Museum presented Summer Mixer: New Shows, New Curators, exhibitions that were diverse in content and theme, and drawn directly from the UQ Art Collection. Based on exhibition proposals conceived during UQ's Visual Arts Curating and Writing course, the successful exhibitions were developed through mentorship with Art Museum staff. This year, again under the mentorship of staff, UQ student Elena Dias-Jayasinha has curated a Collection-based exhibition expanded with loans and new commissions entitled Music of Spheres.
Across time and terrain, human cultures have drawn on the cosmos and its symbols to express the infinite universe and our place within it. An ancient hypothesis traced back to Greek philosopher and mathematician Pythagoras, 'Music of Spheres' suggests that orbiting planetary bodies produce a musical frequency – revealing a divine poetic order to the universe.
The artists in this exhibition evoke a constellation of ideas relating to cosmic mysticism, spirituality, imagined worlds, parallel universes and hidden forces. They alternately reference Indigenous Dreaming stories, Zen Buddhist mythology, Christian religious architecture, and ideas of divine proportions and sacred geometry. We are all floating in the same celestial soup, and this exhibition hints at the vibrational forces that pervade all things.
Eugene Carchesio
Words explode into the mysteries of space, 2012 (detail)
watercolour
seven parts, each 15.0 x 14.5 cm
Collection of The University of Queensland, purchased 2013
courtesy the artist
Photo: Carl Warner