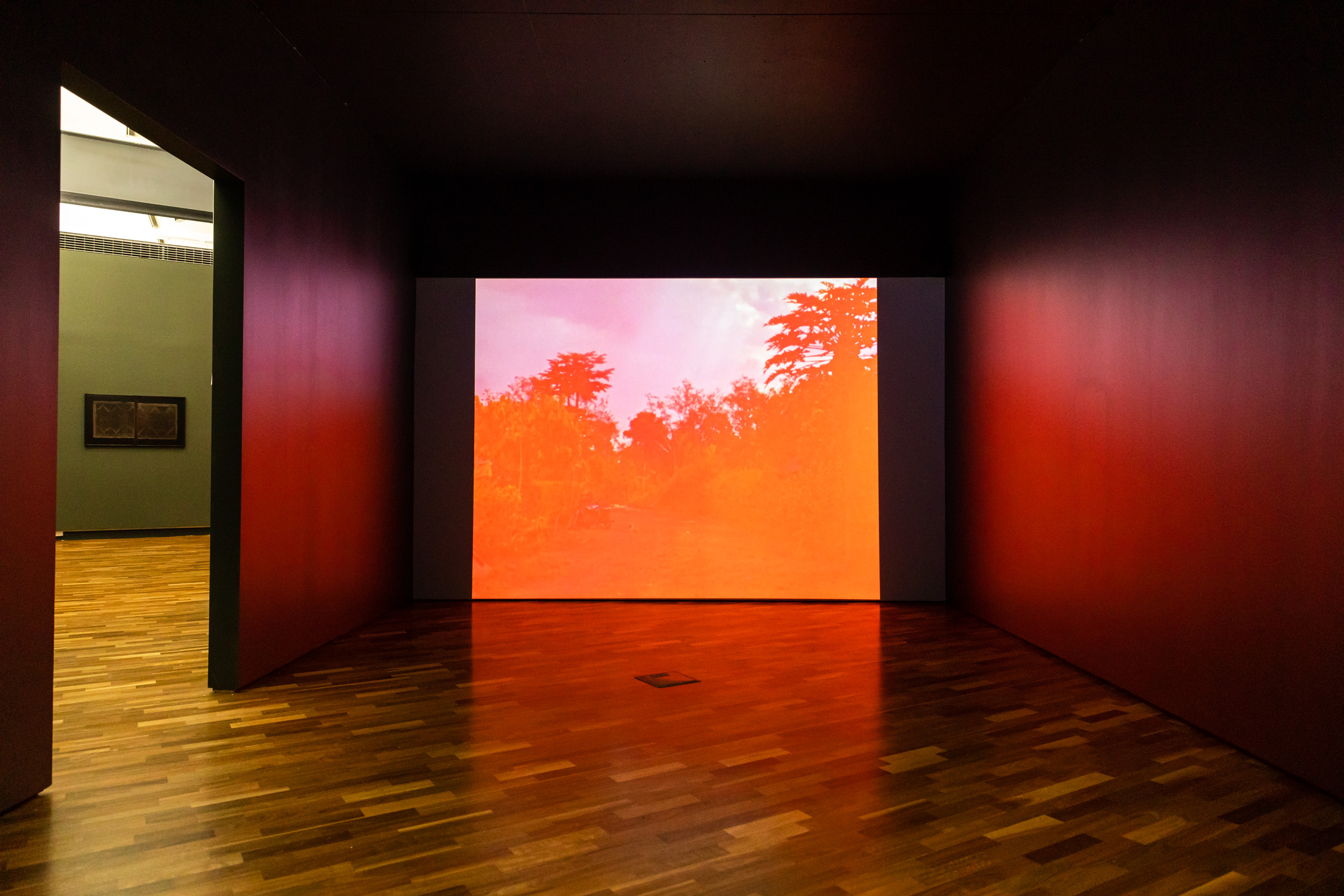 We are humbled and excited to have won a Gallery and Museum Achievement Award. We were nominated in the "sustainability" category for our carbon neutral certification for the "Oceanic Thinking" exhibition.
The awards are run by Museums and Galleries Queensland and recognise the achievements of individuals and organisations across the sector.
Our carbon neutral certification was a complex and rewarding project for the team, and one we are still learning from. We've weighed rubbish, calculated energy usage, counted the carbon footprint involved in how our visitors travel, and worked out the carbon emissions produced during artwork shipping.

Now we're going to work through what we learned through this experience with our colleagues at UQ, so we can continue our progress toward carbon neutrality and also support colleagues in the sector who are keen to do the same.

We offer hearty congratulations to the other finalists across all categories: Cooktown Museum and National Trust of Australia, HOTA, Logan Art Gallery, Museum of Brisbane, Noosa Regional Gallery, North Stradbroke Island Museum on Minjerribah, Queensland Museum Network, State Library of Queensland, Bianca Acimovic, Rachel Arndt, Tracy Cooper-Lavery, Robyn Daw, Julie Weger, and Joy Wilson.