As a training institution we play an essential role in training the next generation of leaders in the arts sector. Our interns have gone on to work in incredible institutions, including QAGOMA and National Gallery of Australia. Students gain insider knowledge of art museum operations and graduate with hands-on tools and skills that make them highly desirable candidates as they pursue opportunities in the sector. 
This article was written by Myf Halton, one of our inaugural Kinnane Communications Interns. The Kinnane Internships are funded by the Paula and Tony Kinnane Endowment, an extraordinary $8 million bequest received in 2016 from Paula Kinnane and her late husband Tony.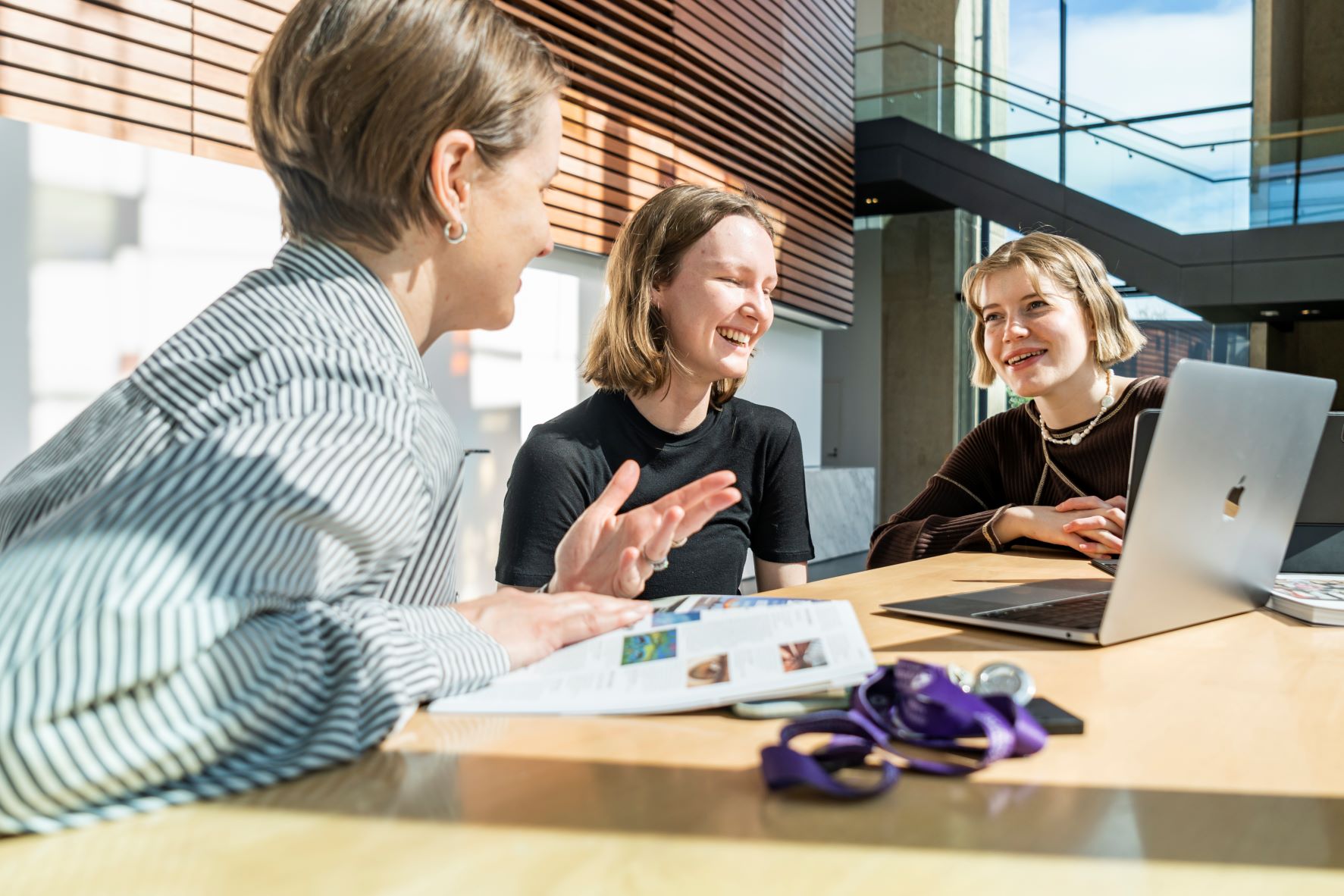 As we approach the end of the year I must unfortunately say goodbye to my wonderful Internship at UQ Art museum. This year I've been fortunate enough to be selected as a Kinnane Endowment fund intern alongside Jocelyn Flynn and Alex Mcfarland.  
UQ Art Museum dedicates a lot of resources and time to ensuring students are mentored during their time here. Internships like these are necessary and are unfortunately hard to come by.  
During my time I've been able to witness and experience firsthand how paid learning opportunities can lead to more diverse hiring practices and team members. This has been incredibly humbling to experience and has renewed a sense of hope both personally and professionally.  As sad as I am to be leaving I am incredibly grateful for the opportunities I've been afforded and am eager to see the next lot of interns come through the art museum in 2023.  
As we wrap up our internships for 2022, Jocelyn, Alex and I reflect on our time at the UQ Art Museum below and share our favourite projects we've worked on. 
Myfanwy Halton  
I was one of the Kinnane Endowment Marketing and Communications Interns for 2022. I've spent the last six months working with Dr Alex Tuite, the UQ Art Museum's Marketing Manager. Over the course of the last 6 months, I've been working across a broad range of marketing and comms tasks from social media content creation to internal reporting.
Internship highlights 
Early on Alex and I developed the 3Q's series on Instagram to highlight all the amazing work being done by UQ Art Museum staff. This allowed me to interact with all the different departments of the Art Museum. I am a naturally curious person so I enjoyed having the opportunity to learn more about specific projects and programs UQ Art Museum offers and share them with our audiences in a concise and engaging way.  
I also worked with Wendy Mansell the Advancement Manager on a range of advancement projects. I assisted developing this year's giving day campaign for the UQ Art museum. I've also spent the final weeks of my internship preparing interactive stories that will be on permanent display in the UQ art museum foyer for visitors to engage with. Visitors will be able to read profiles on donors, interns and artworks from the collection on an interactive touch screen. This will replace our current donor slideshow and will allow us to share more of the amazing work UQ donors enable us to do.  
Internship outcomes 
During my time as an intern, I have been given so many opportunities for professional and personal growth. Whilst I have gained a lot of professional experience during my time as an intern, I have experienced so much invaluable personal growth that is hard to replicate without a dedicated and supportive team environment.  
I'm unsure what is next for me professionally, but I feel confident and prepared to take on a new challenge.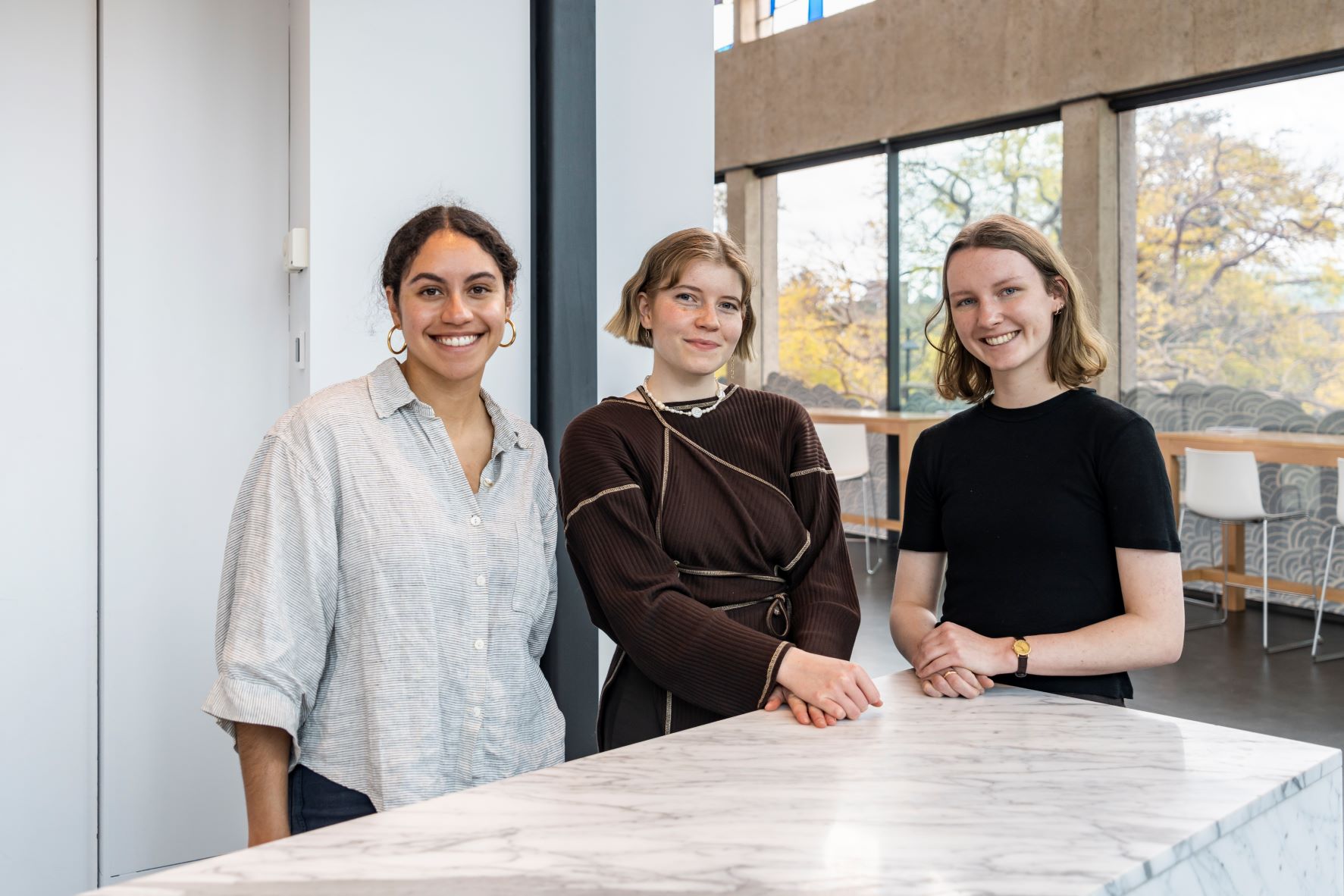 Alex McFarland
In 2022 I had the privilege of being a Kinnane Communications Intern at the UQ Art Museum led by the mentorship of Dr Alex Tuite, Marketing and Communications Manager. I have been working on a wide range of tasks including writing articles, learning website editing, creating social media content, developing monthly E-Newsletters, producing video and photo content and more. Alex is a great mentor as she provided guidance and support while allowing me the freedom to explore my interests and gain confidence in my own skills. 
Internship highlights: Art On Campus 
One of the highlights of my internship was getting create an ongoing social media series featuring the works from the collection that are on display around the St Lucia campus.  
Publicly accessible works from the UQ Art Collection can be found in almost any building on campus, so keep an eye out whenever you're walking around. My favourite spot is the central library because I became familiar with those artworks, and they work so well in the space. It's so great to have works from the collection accessible to everyone who uses these spaces, and it's been really cool to see people's relationships to the art that's out on campus and learn from the registrars about the program. 
Internship outcomes 
The Art Museum has provided an ideal setting for me to grow, both professionally and personally, and has shown me what a career in the arts could look like. The hands-on skills and knowledge I have gained throughout this internship will be incredibly valuable in my future endeavours. This experience has not only solidified my choice of career in arts communication but given me the confidence to go after it. I am grateful to have been a Kinnane intern and to have had the opportunity to learn in such a supportive, collaborative and professional environment.  
"I leave with a greater sense of confidence in my abilities and with tools that I know I will carry with me no matter where my career takes me."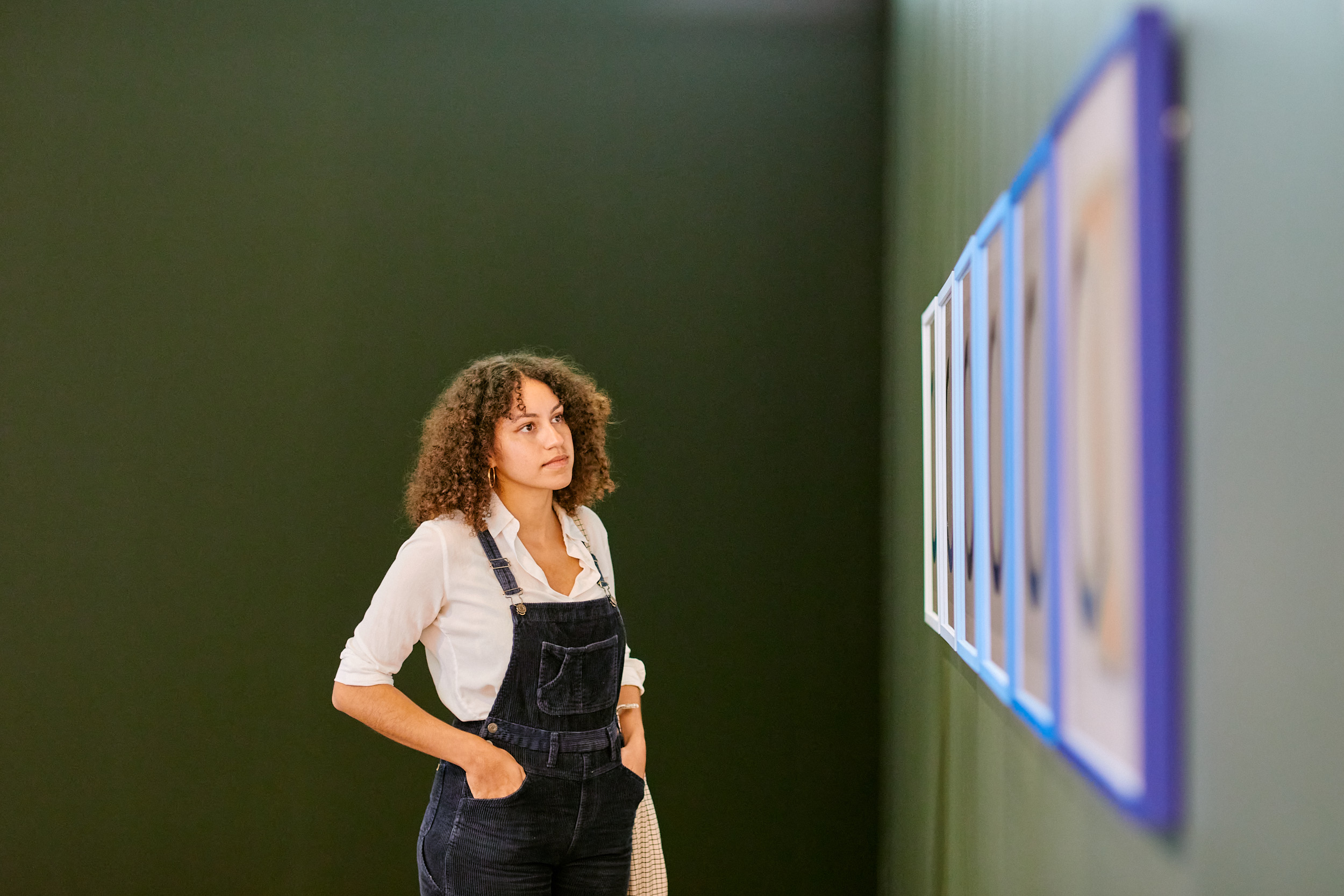 Jocelyn Flynn
This year I was fortune to be the Kinnane Endowment Education Intern working with Dr Jacqueline Chlanda. This role was primarily working to research, assist and coordinate in education and public program opportunities alongside exhibitions at the Art Musuem.
Internship highlight: First Nations languages lecture and panel discussion 
The highlight for me was developing an event in collaboration with the UQ School of Languages and Culture alongside The 4th Indigenous Art Triennial: Ceremony about language revitalisation and cultural expression.   
In the early days of my internship, I researched how museums and galleries have been programming with First Nations audiences and themes in mind. I found there was a lot of interesting and novel ways that art museums were involving aspects of the First Nations community and supporting more creatives in this space by facilitating workshops and being community focussed. This led me down the path of the connection between learning language as a wellbeing tool and a way to reconnect with cultures that have been significantly impacted by the colonial project.  
As a university art museum, UQ is committed to building relationships on campus, and I saw this as an opportunity to reach out to the School of Languages and Cultures as they have significant researchers working in the field of First Nations languages.  
Internship outcomes 
The internship has prepared me to think deeply about audience engagement and building meaningful relationships within the team and with outside stakeholders. I saw first-hand how colleagues build strong relationships across campus, and with artists and arts colleagues to create a community for critical engagement with the arts.