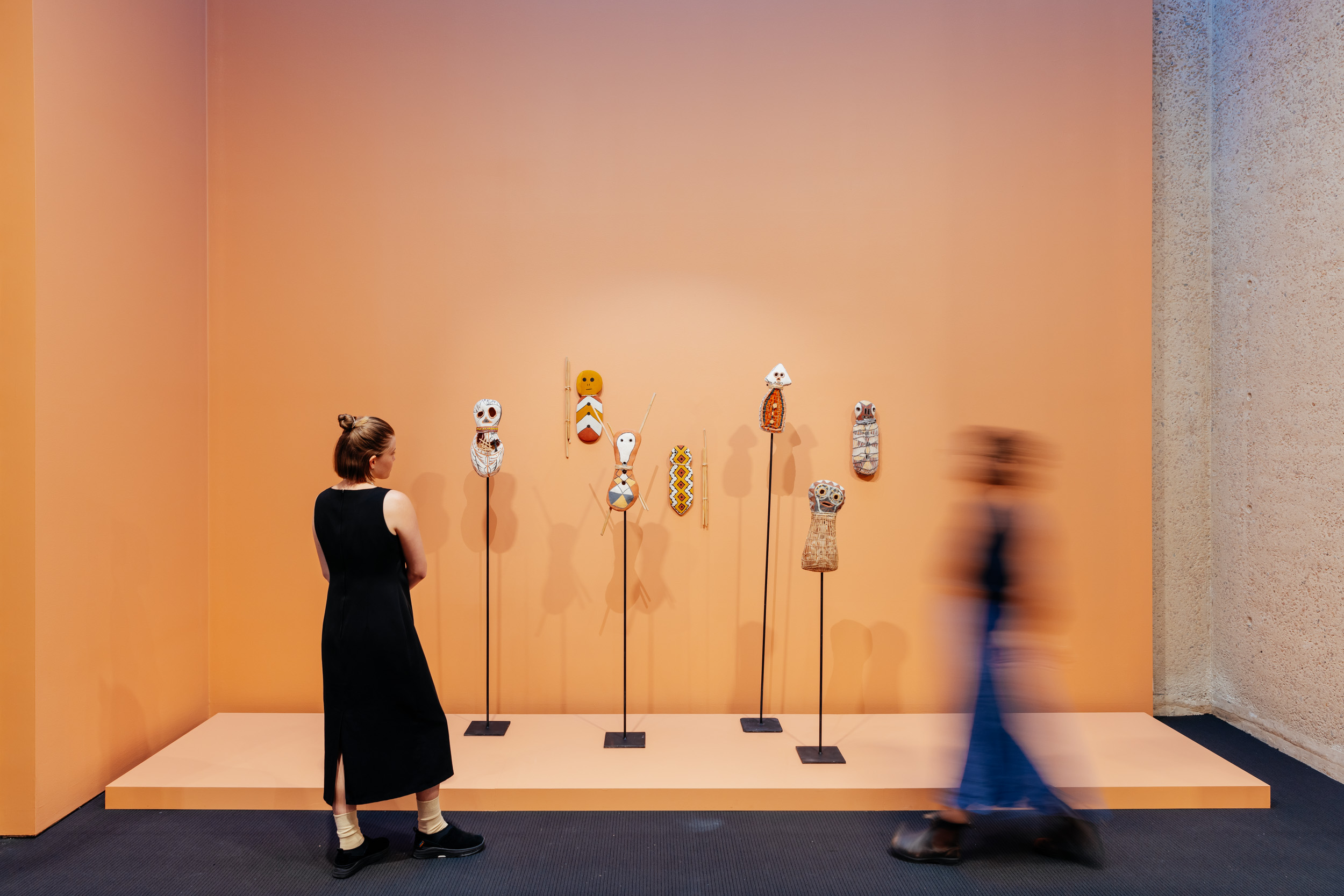 A series of ceramic forms known as Bagu are featured in the We Are Electric exhibition, bringing together seven artists from the Girringun region: Eileen Tep, Daniel Beeron Galaman, Debra Murray, Doris Kinjun, Davina Harries, Judith Henry and Clarence Kinjun.   
The Girringun region in Far North Queensland is home to nine Traditional Owner groups: Nywaigi, Gugu Badhun, Warrgamay, Warungu, Bandjing, Girramay, Gulgnay, Jirrbal and Djiru. The traditional Country of these groups covers around 25,000 square kilometres including distinctive rainforest environments and areas that are part of a Wet Tropics World Heritage Area. 
Over thousands of years and countless generations, the landscape of this region has been transformed through distinctive fire management practices. The Bagu sculptures document this history and reveal how caring for Country and culture are intimately connected.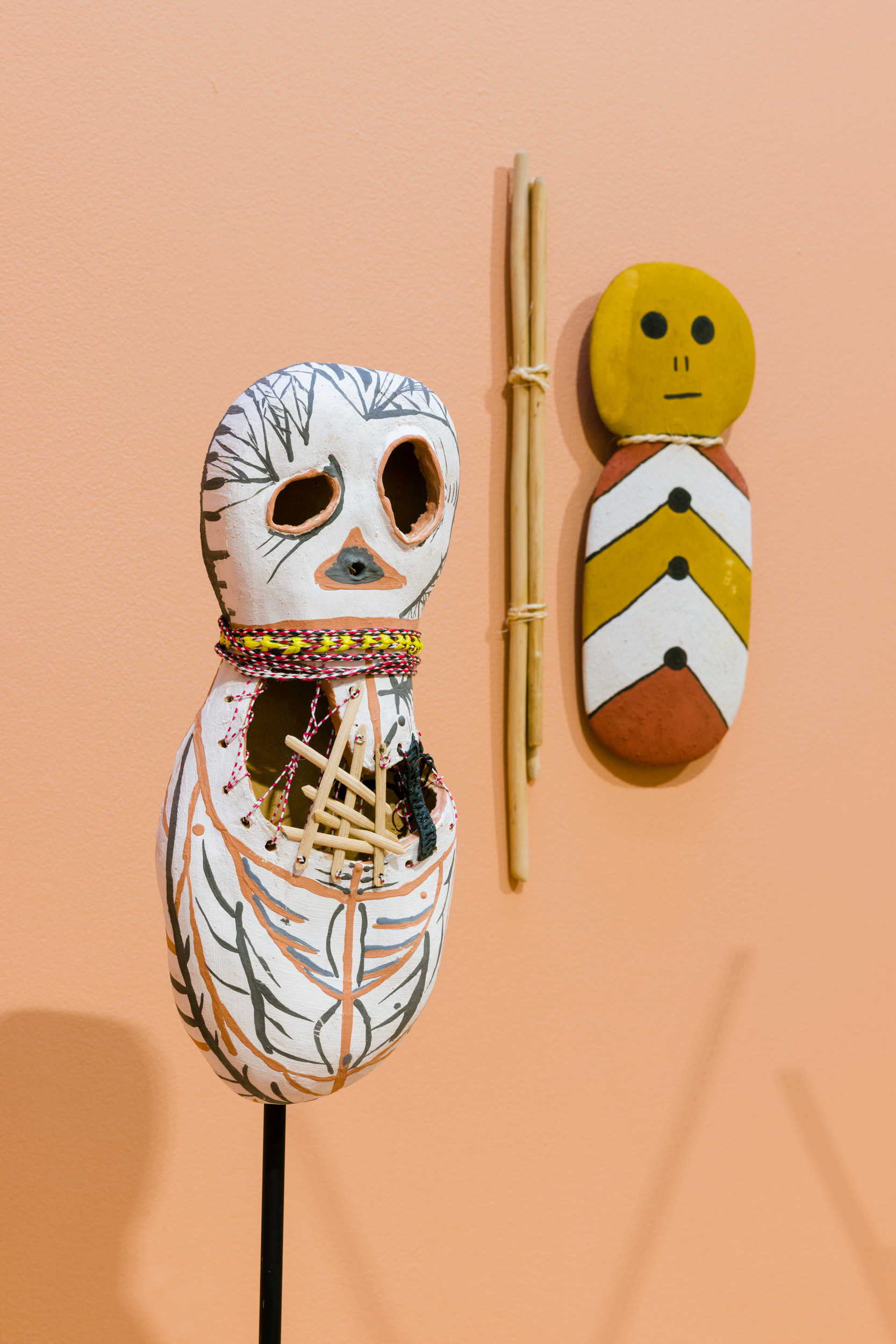 These ceramic artworks embody the spirit of fire. Jiman (firesticks) were traditionally used to generate sparks, while Bagu transported hot coals through the wet, tropical rainforest to maintain fire for survival. Beyond providing warmth and sustenance, fire also facilitated community connection, ceremony, the ability to craft weapons, ward off predators and care for Country through cultural burning. 
Bagu were traditionally painted with a mixture of charcoal combined with wallaby blood and carved from the boogadilla (milky pine tree), while Jiman were crafted from mudja (wild guava tree). These works represent a contemporary re-thinking of ancient practices as well as reflecting the resilience and continuation of culture. Presented as wall-mounted and freestanding sculptures instead of tools, they have been hand built in clay and kiln-fired, then applied with commercial acrylics in accordance with customary protocols.  
We Are Electric features seven Bagu sculptures that have been both mounted onto a wall and are also free standing. The works Bunyaydinyu Bagu (2012) by Eileen Tep, Bagu (2011) by Daniel Beeron Galaman, Bagu (2011) by Debra Murray, Bagu (2010) by Doris Kinjun, Bagu with Jiman (2010) by Davina Harries, Traditional Bagu with Jiman (2011) by Judith Henry and Bagu with Jiman (2010) by Clarence Kinjun highlight how cultural practice can evolve whilst remaining closely linked to ancestral knowledge. 
In We Are Electric, ancestral knowledges around care for Country through First Nations worldviews, challenge narratives of human supremacy. The collection of Bagu sculptures encourage viewers to learn from cultural knowledge as a way to think and act beyond petro-capitalism, in sympathetic resonance and solidarity with planetary and non-human systems.