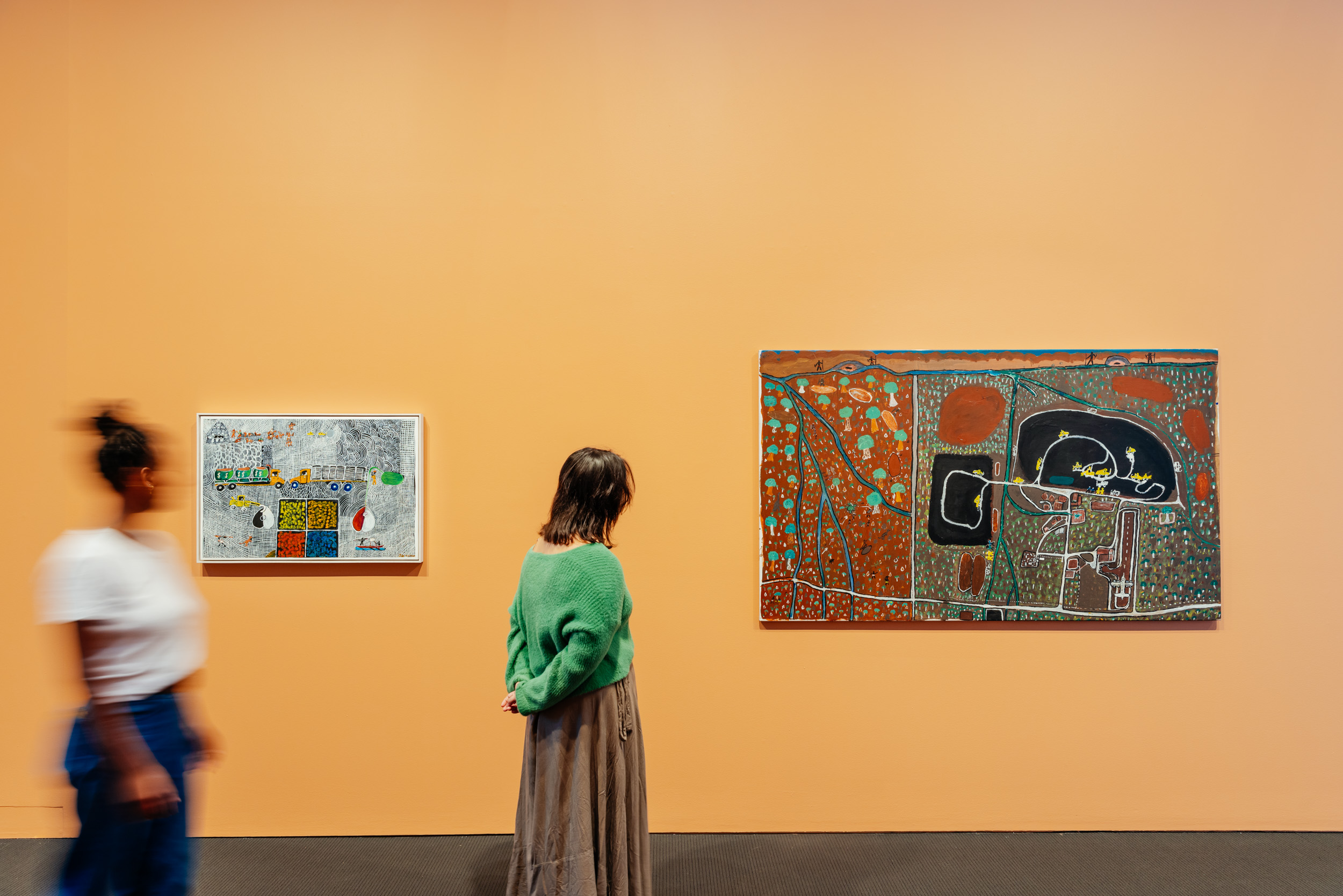 Jack Green is a Garrwa Elder from Borroloola in the Gulf of Carpentaria in the Northern Territory. Green's artistic practice is an extension of his work as a land rights campaigner and these paintings are a call for justice. Rendered in acrylic paint on canvas in a figurative style, they advocate for the sovereign Aboriginal custodianship of ancestral Country.Green's paintings function as a powerful mechanism of legal testimony and have been submitted in court as evidence for an enquiry into the destruction of cultural heritage sites on Garrwa Country.
Sucking the Life from Our Hearts 2019 draws attention to the ongoing fracking and drilling for gas at the McArthur River zinc-lead mine, situated on Gudanji Country. The extractive legacies of mining company Glencore have environmentally devastated and spiritually desecrated Country. These actions continue to impact sacred sites and songlines, disrupting customary lore and polluting lands, waters, and food sources with toxic waste.
Green shares:
"In the top left sit government people; they far away, making the decision to take our Country and call it Australia. Then come the miners and settlers looking to take over our land. Us Aboriginal people were there ready to spear them to protect our Country but they just keep coming, and they still coming today, more and more of them with their drill rigs and mining trucks, diggin' our scared places, suckin' the life from Garrwa, Gudanji, Marra and Yanyuwa Country making it unsafe for us to hunt and fish and live in our own Country."
                                                —Jack Green, 2019
Awareness of the reciprocal relationship between people and the environment permeates Green's practice and is central to the themes explored in We are Electric. This notion is particularly resonant in Desecrating the Rainbow Serpent 2014, which also references the recent mining incursions on Garrwa Country.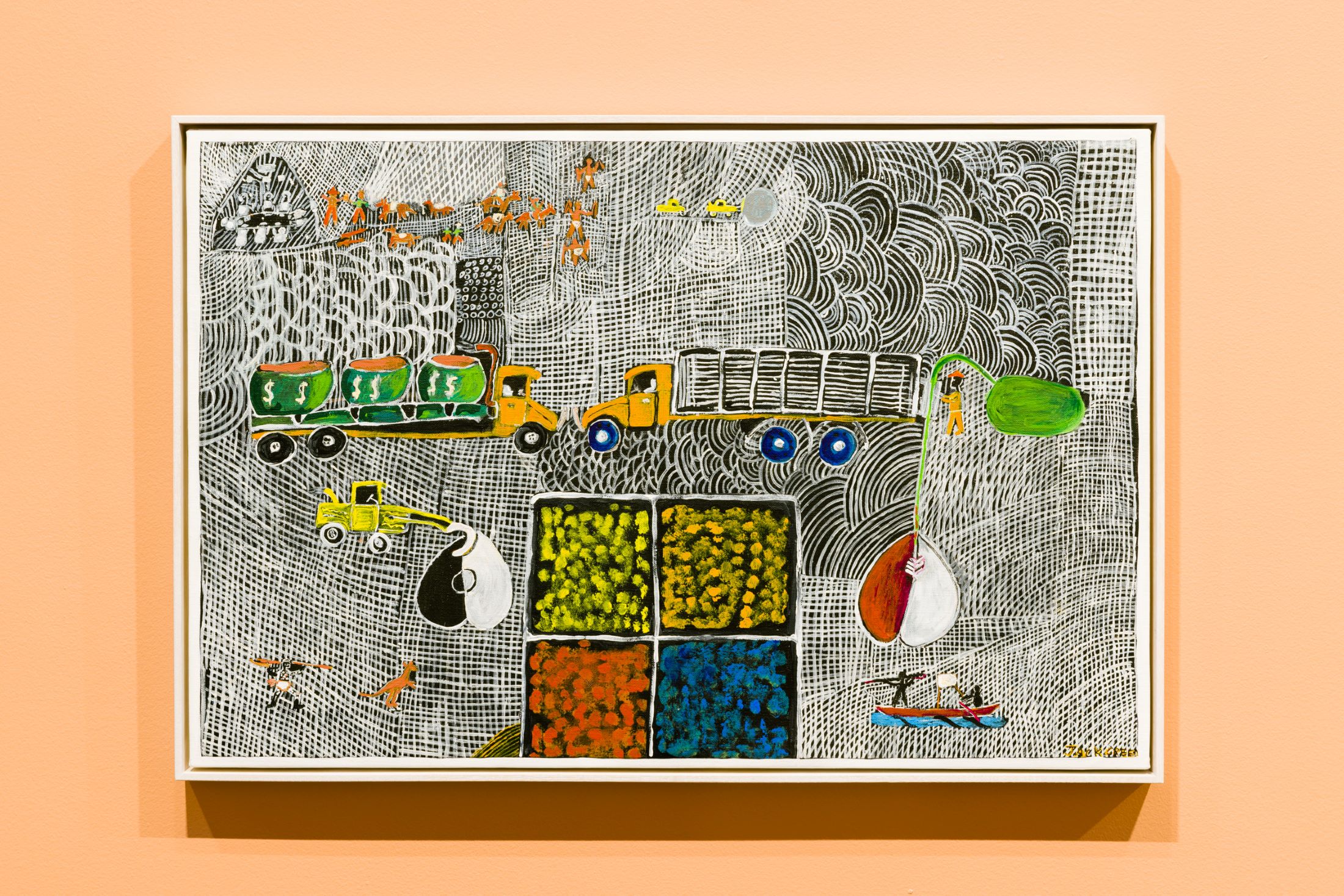 The top of the painting presents the Rainbow Serpent and its resting place under the McArthur River. Here, the eyes of the Rainbow serpent are guarded by Junggayi (Boss for Country) and Minggirringi (Owner of Country). Green expresses that under sacred law, we hold the responsibility to protect its resting place from disturbance. However, this painting reflects the violation of this sacred site following the construction of the McArthur River Mine in 2014. This irreversible process involved severing the river and diverting it through a 5.5-kilometre diversion cut into the landscape.
In comparison, the left side of the painting presents times when First Nations peoples had authority over ancestral Country and lived in relation with the environment. Importantly, Green emphasises how the protection of sacred sites, in turn, protects the spiritual wellbeing of the Gudanji, Garrwa, Marra and Yanyuwa peoples.
Together, each work provides nuanced insight into the values of stewardship that are an integral part of First Nation worldviews. Green's practice stimulates viewers to learn from cultural knowledge and adopt an approach of interdependence between human and non-human structures.