Beijing Hao! Six Chinese photomedia artists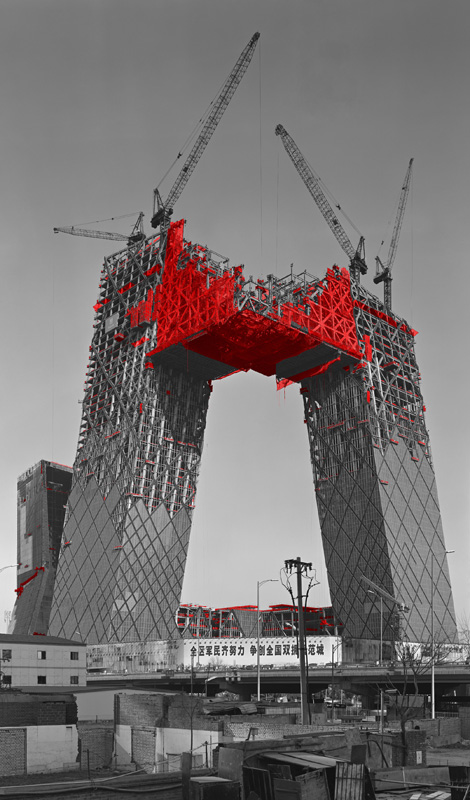 31 March – 3 June 2012
China's capital Beijing is a pulsing, vibrant metropolis where the old and new compete for space in an ever-changing environment. Beijing Hao! presents the work of six Chinese photomedia artists whose imagery is based in and around Beijing.
Included are Zhou Jun's digitally coloured urban landscapes; Huang Xu's firework series – prohibited for 20 years, fireworks are again allowed for Spring Festival (Chinese New Year) in Beijing; Li Gang's images reflecting the artist's role beyond the confines of the studio; Feng Yan's contemplative portrayals of domestic 'monuments'; Zhang Hongkuan's documents of migrant workers' living quarters; and Liu Gang's commentary on aspirational lifestyles and consumerism.
Beijing Hao! is presented with the assistance of Red Gate Gallery, Beijing, and China Art Projects, Beijing, as part of Queensland Festival of Photography 4, a biennial event organised by Queensland Centre for Photography.
Curator: Gordon Craig
Media
View 'Art reflects strong Chinese ties' here
Online publication
Public Program
Saturday 31 March
12.30pm – 1.00pm
A walking talk with Gordon Craig, curator of Beijing Hao! as he discusses the artwork on display and some of his experiences with Beijing artists during travel to China over the past seven years.
1.00pm – 2.00 pm
Hao Now! Please join our conversation exploring the development of photomedia and the experience of contemporary artists working in and around Beijing. Panellists will consider the intersection between international photography and the Chinese contemporary art world. Chaired by Maurice Ortega, Director of Queensland Centre for Photography, with Beijing-based artists Zhou Jun and Feng Yan, and curator Gordon Craig.
2.00pm – 2.30 pm
Afternoon tea with the panellists