6 August – 30 October 2016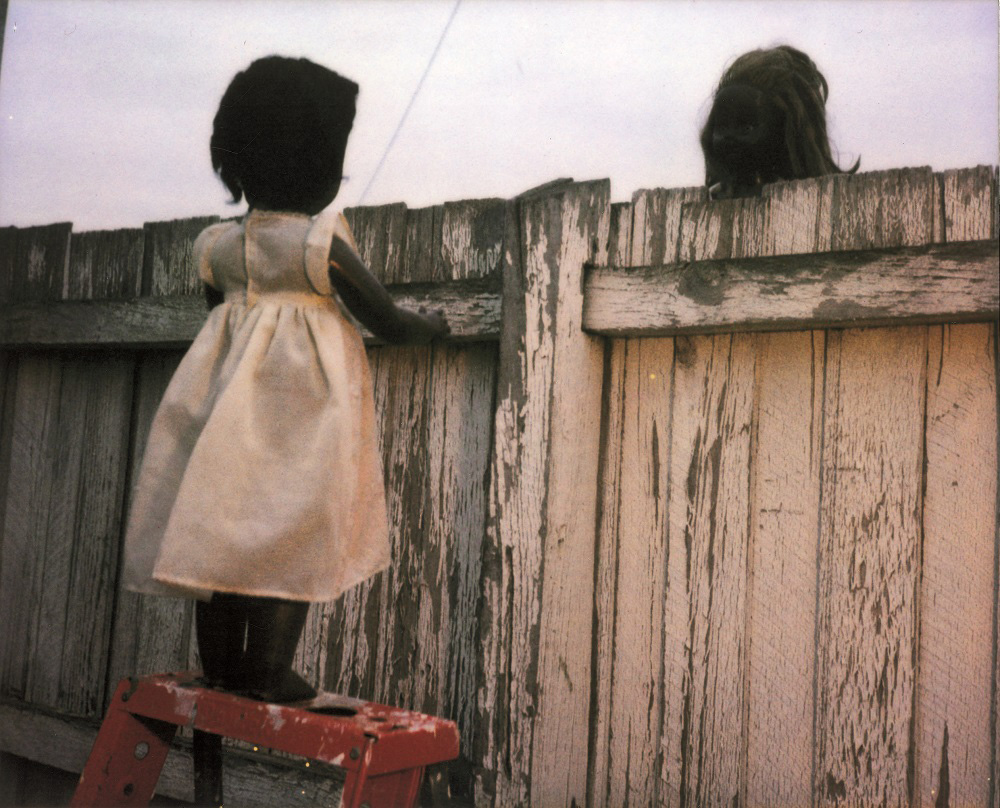 Taking its title from an artwork by Destiny Deacon, Over the fence features the work of 18 Indigenous artists engaged in the field of photography. Indigenous art is often political, and these artists address various contentious issues, including identity, representation, racism, religious influence and the exploitation of land. The artworks in Over the fence are drawn from the private collection of art patron and philanthropist Patrick Corrigan AM, a long-time supporter of contemporary Australian art.
The exhibition includes works by Vernon Ah Kee, Tony Albert, Brook Andrew, Richard Bell, Mervyn Bishop, Bindi Cole, Michael Cook, Brenda L Croft, Nici Cumpston, Destiny Deacon, Fiona Foley, Leah King-Smith, Ricky Maynard, Tracey Moffatt, Michael Riley, Darren Siwes, Christian Thompson and James Tylor.
Curator: Gordon Craig
Exhibition catalogue
Opening
Friday 12 August 6.15 for 6.30 pm
opened by
Ms Avril Quaill
Partnerships Manager, Arts Queensland
and founding member, Boomalli Aboriginal Artists Cooperative
Podcasts
Response: Poetry by Graham Akhurst
Over the fence: Panel discussion