Five Centuries of Melancholia
30 August – 30 November 2014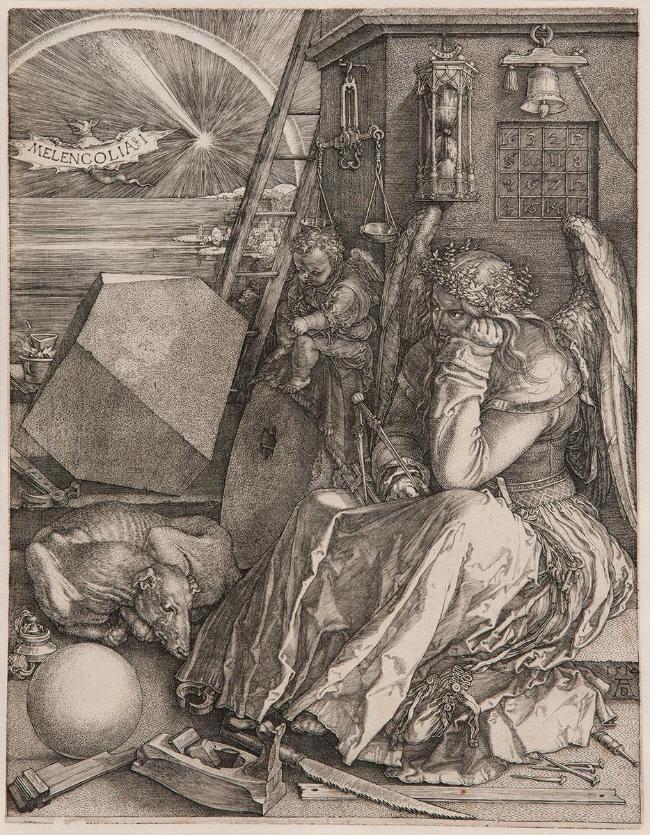 The year 2014 marks the 500th anniversary of Albrecht Dürer's engraving Melencolia I1514. Taking its cue from the engraving, the exhibition explores five centuries of melancholy in art. From the Renaissance onward, melancholy has been invoked as a condition, perspective, and/or mood; melancholy has inhabited figures, objects and landscapes. In addition to Dürer, the international artists include Francisco Goya, Fabien Mérelle, Giovanni Battista Piranesi, Rembrandt Harmensz van Rijn, Jusepe Ribera, Odilon Redon and Bill Viola, along with contemporary Australian artists such as Rick Amor, Tony Clark, Destiny Deacon, Bill Henson and Tracey Moffatt.  Artworks are drawn from national and state institutions, and regional, university and private collections. 
Curator: Dr Andrea Bubenik 
Presented in partnership with the UQ Node, ARC Centre of Excellence for the History of Emotions (Europe 1100 – 1800).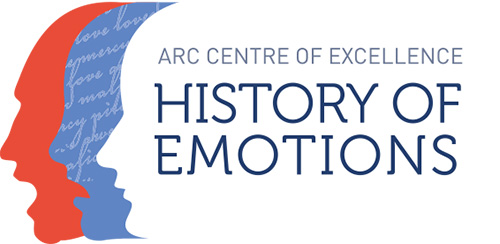 Media
Opening
Friday 29 August 6.15 for 6.30pm
to be opened by
Michael Ann Holly
Robert Sterling Clark Visiting Professor
Clark Art Institute, Williams College, Massachusetts
Public Programs
Friday 29 August 5.00pm – 6.00pm
Before the opening, please join exhibition curator Dr Andrea Bubenik in conversation with Professor Michael Ann Holly and Professor Keith Moxey.
Professor Michael Ann Holly is the Robert Sterling Clark Visiting Professor, Williams College, Massachusetts. Her publications include The Melancholy Art (2013).
Professor Keith Moxey is the Barbara Novak Professor of Art History, Columbia University, New York. His publications include Visual Time: The Image in History (2013).
Saturday 30 August 10.00am – 3.30pm
The Melancholic Imagination: A Continuing Professional Development Seminar
In association with the exhibition Five Centuries of Melancholia, please join us for a program of talks and readings that explore how melancholy has shaped the creative imagination from Dürer's time to ours. What is melancholy, and how has this emotion been represented in visual art, music, film, theatre and poetry? Is melancholy a private state of mind, or can the term be used more broadly, to indicate a mode of understanding, a way of structuring experience?
Tuesday 2 September 5.00pm
Museum Hours (Cohen 2012) film screening 106 mins
Set around Vienna's venerable Kunsthistorisches Museum, Museum Hours uses the burgeoning connection between Johann (Bobby Sommer), a museum guard, and Anne (Mary Margaret O'Hara), a lonely visitor from the US, to explore the relationship between art, the cityscape, and their lives.
Thursday 4 September 2.30pm – 3.30pm 
Histories of Melancholia panel discussion
This panel of scholars will discuss recent critical approaches to the role of melancholy in art and literature. Chaired by Professor Peter Holbrook, with Dr Andrea Bubenik, A/Prof Rex Butler, and Dr Lisa O'Connell. Presented as part of the 2014 Brisbane Writers Festival.
Sunday 28 September 2.00pm – 3.00pm 
The Badinerie Players perform John Dowland's 'Seven Lachrimae Pavans' on original instruments of the baroque period.
Wednesday 22 October 6.00pm 
History of Emotions Lecture 2014: Professor Laurinda Dixon A privileged profession: artists and melancholia. Presented in partnership with the UQ Node, ARC Centre of Excellence for the History of Emotions (Europe 1100–1800).
Tuesday 25 November 6.00pm
Between the Angel and the Dog: Dürer's Melancholy Community 
Associate Professor Drew Daniel, Department of English, Johns Hopkins University, Baltimore. Presented by the UQ Node, ARC Centre of Excellence for the History of Emotions (Europe 1100–1800).