Danie Mellor: Exotic Lies Sacred Ties

18 January – 27 April 2014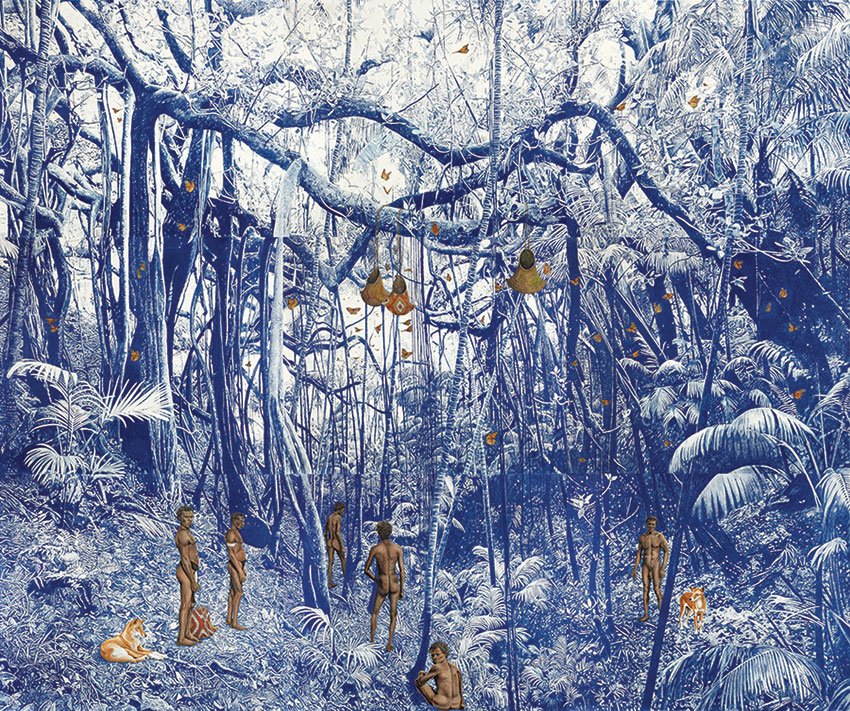 This major survey will focus on the past decade of the artist's practice. Mellor's Indigenous heritage informs his art, which considers Australia's colonial legacy. Born at Mackay, Queensland, in 1971 he maintains strong links with his mother's Country on the Atherton Tablelands, Far North Queensland.
The exhibition is the first to consider in depth how Mellor has contributed to contemporary Australian art, and will encourage engagement with the nation's shared and contested histories through core themes. It will bring together key works from public collections, including Australian Museum, National Gallery of Australia, Art Gallery of South Australia, Queensland Art Gallery/Gallery of Modern Art, Bathurst Regional Gallery, Museum of Contemporary Art Australia, The University of Queensland and private collections. 
Curator: Maudie Palmer AO; Coordinating Curator: Samantha Littley
 
Public Programs
Thursday 13 March 6.00pm – 7.30pm
Panel Discussion: bala guwal–in everyday language

In association with the exhibition Danie Mellor: Exotic Lies and Sacred Ties, this panel discussion considers contemporary Indigenous cultural practice and reflects on our understanding of the past. How do audiences engage with the narrative of contemporary Indigenous art? Is there a shared dialogue that intersects with other forms of contemporary Indigenous creative expression? Please join panellists Wesley Enoch, Bruce McLean, Danie Mellor and chair Rhianna Patrick as they explore these issues and offer their insights.
Saturday 1 February 2.00pm – 3.00pm
Before the opening, learn more about the exhibition with Danie Mellor and curator Maudie Palmer AO
Learning
Exhibition tour 
TarraWarra Museum of Art, Victoria (10 May – 27 July 2014) 
Museum and Art Gallery of the Northern Territory, Darwin (29 August – 16 November 2014)
Media
Supported by