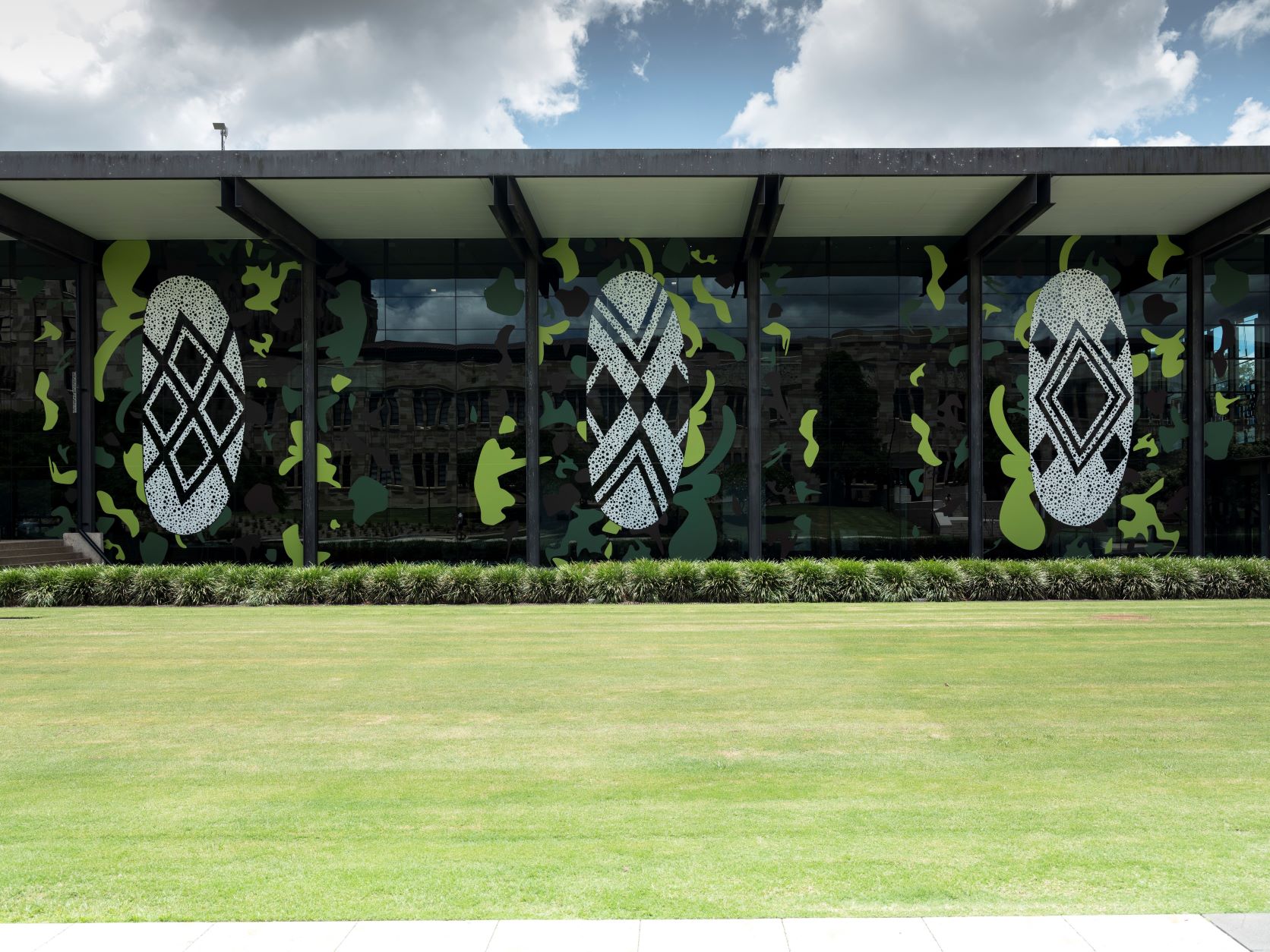 In defence (2021) is the first large-scale public artwork by local artist Jennifer Herd, a Mbarbarrum woman of Far North Queensland. Herd is a founding member of the Brisbane-based proppaNOW Aboriginal artist collective and the Contemporary Australian Indigenous Art (CAIA) undergraduate program at the Queensland College of Art, Griffith University, Brisbane. Her artistic practice draws on her past experiences and knowledge in costume design, with Herd often incorporating stitching and pinholes in her installations, paintings, drawings and sculptures.
Known for her delicate and powerful works on paper that reference shield designs and the frontier resistance in northern Queensland, Herd often uses archival rag paper, which she meticulously pierces through a pinholing process. Without traces of drawing or paint, the imagery Herd creates on the paper is almost invisible, rising like a wound or a shadow. A shield is used for protection: a way to defend and create a safe space from outside forces. Small holes were placed within shields for practical purposes in order for the person using them to see their opponent. Herd uses the pinhole technique foremost to reference the bloody intersection between cultures, acknowledging the many rainforest shields that were punctured with bullet holes during frontier warfare. Indicative of different warriors and their associated Country, the shields are further symbols of identity and powerful markers of cultural knowledge and site.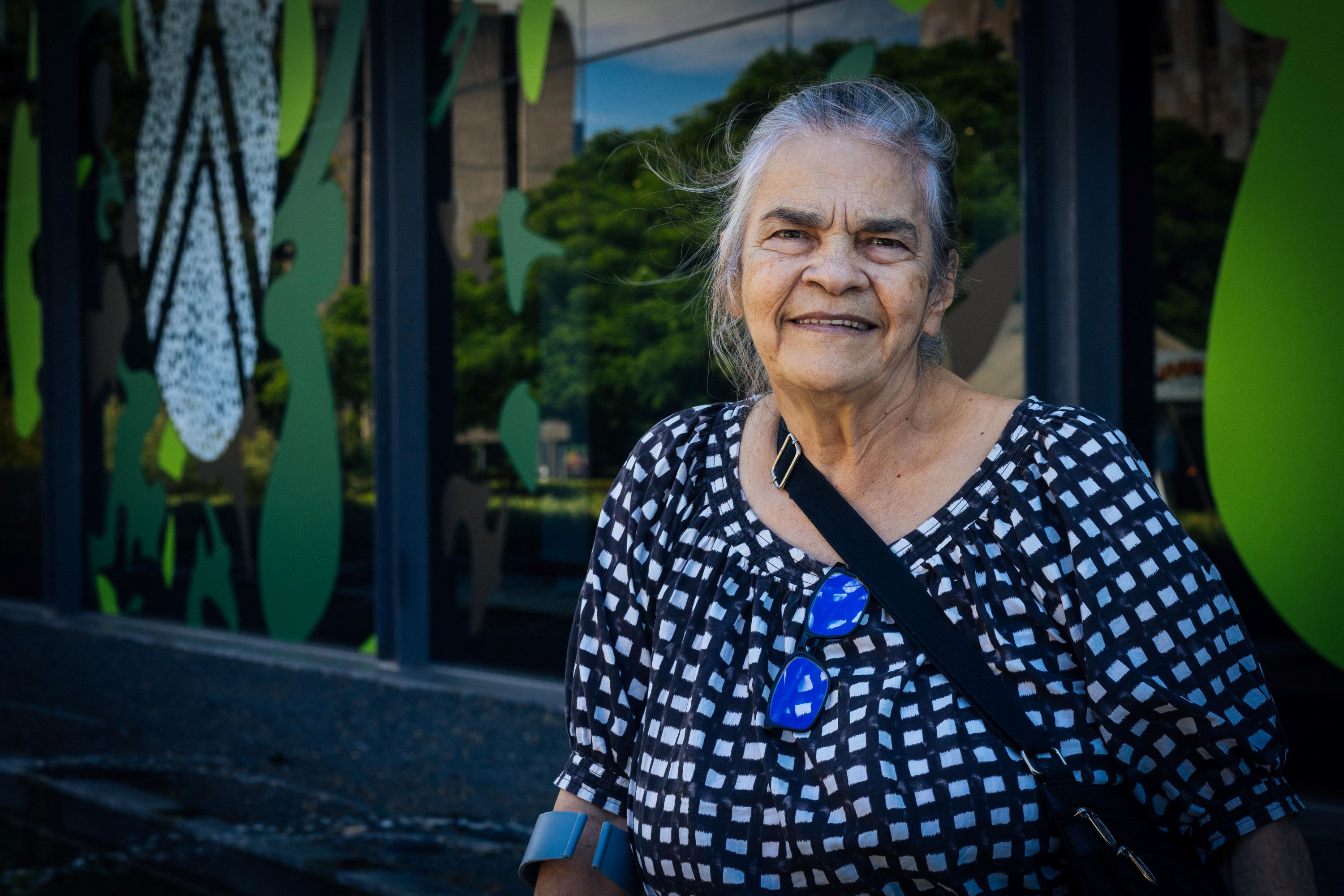 In defence (2021), placed on the facade of the UQ Art Museum, departs from Herd's usual medium, with the shield designs depicted in relief in vinyl at a larger-than-life scale. Their size echoes the enormity of resilience and history these designs possess. The shields are overlaid on foliage-like patterning that directly references camouflage, but here it is blown apart. Still visible, the conflict facing Aboriginal communities is not yet resolved; as Herd says, "the war is not over". While viewers can see through the design from the inside of the museum, the shields deliberately camouflage the UQ Art Museum as a gesture of protection and strength, imbuing the inside of the museum as a safe space for the run of the exhibition OCCURRENT AFFAIR: proppaNOW.
Jennifer Herd was born 1951 in Brisbane, QLD, Mbarbarrum peoples. She lives and works in Eumundi, Sunshine Coast, QLD. Herd is a Mbarbarrum woman whose family roots lie in Far North Queensland. Herd creates shield designs as a way of connecting to her heritage and culture. Her designs are presented as a reminder of speaking truth to power, frontier resistance and the aftermath of cultural identity stripped bare.
OCCURRENT AFFAIR: proppaNOW is showing at UQ Art Museum until 19 June 2021.