Claire Healy & Sean Cordeiro

6 April – 28 July 2013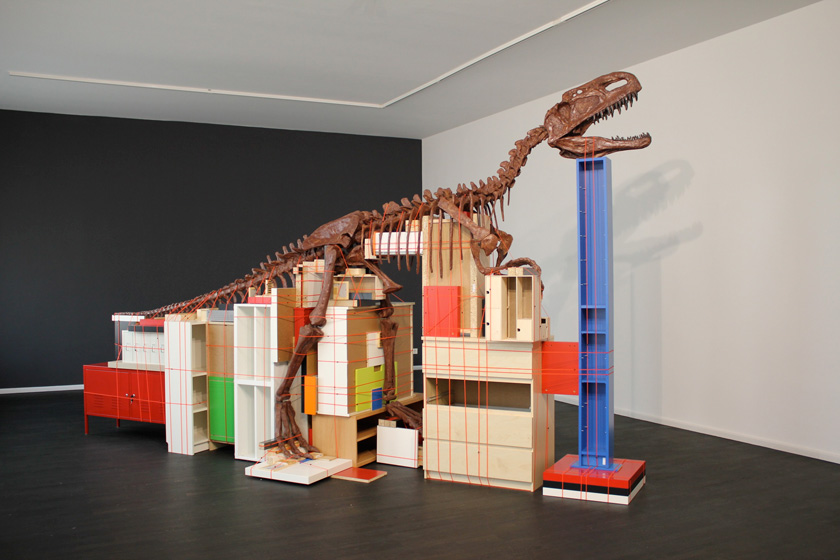 Claire Healy and Sean Cordeiro are Australian artists who transform the residue of consumer society, re-imagining the forms and systems that surround us. Interrogating ideas of home, aspiration, mobility and the acquisition of material goods, their work is characterised by a playful reinvention of prefabricated structures and the assemblage of everyday objects into extraordinary sculptures and installations.
Healy and Cordeiro's first museum survey, this exhibition brings together a selection of key works from the past 10 years. Demonstrating the depth and diversity of their practice, it comprises both monumental and intimate pieces in a variety of media including sculpture, installation and photography.
Curator: Anna Davis
Opening
Friday 5 April 6.15 for 6.30 pm
opened by
Elizabeth Anne Macgregor OBE
Director, Museum of Contemporary Art Australia
Public Programs
Artist Lecture: Saturday 6 April 11.00 am - 12.30 pm
Please join Claire Healy and Sean Cordeiro as they explore ideas of deconstruction, reconstruction and everything in between, followed by a discussion with MCA exhibition curator Anna Davis and A/Prof Rex Butler, Art History, The University of Queensland.
So you think you can't draw? Saturday 6 April – Sunday 28 July 10.00 am – 4.00 pm daily
Pablo Picasso wrote, "The critics say I draw like a child. When I was a child I drew like Raphael. It took me my whole life to draw like a child". 
We invite you to connect with your own childhood experiences of art making, and pick up a pencil, some paper, a drawing board and a stool, and spend some time in the exhibition. 
Media
Exhibition organised by the Museum of Contemporary Art Australia