Defending the north: Queensland in the Pacific War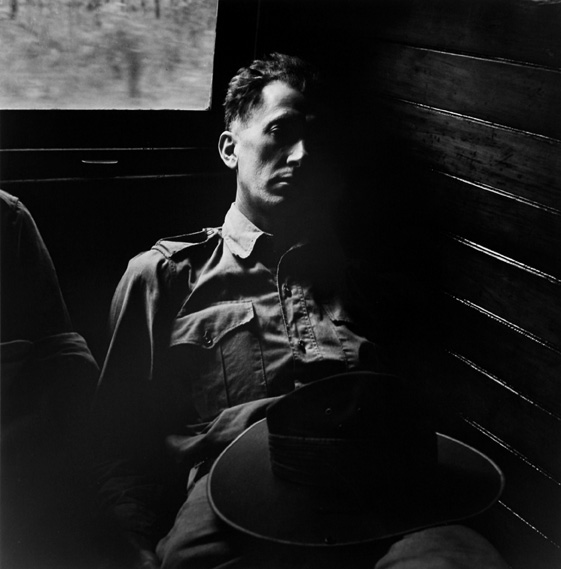 13 August – 13 November 2005
A UQ Art Museum touring exhibition
The exhibition, Defending the north: Queensland in the Pacific war, combines art and social history to look at the impact on and role played by Queensland in the Pacific war. Official war artists and artists serving in the forces and in camouflage units, who visited and depicted different parts of wartime Queensland, will be represented, alongside local Queensland artists.
The exhibition tells the story of Queensland's war years: the debates about the 'Brisbane Line', Queensland's role as a land base for military action further north, the social impact of an influx of American and Allied forces, and life on the home front.
Curators: Professor Peter Spearritt, Michele Helmrich and Ross Searle
Tour
Artspace Mackay, Mackay
Perc Tucker Regional Gallery, Townsville
Tweed River Art Gallery, Murwillumbah
Defending the north: Queensland in the Pacific war is presented by The University of Queensland and The Brisbane Institute, in partnership with the State Library of Queensland, with the assistance of Visions of Australia, Castlemaine Perkins, the Department of Veterans' Affairs and The Alumni Association of The University of Queensland.