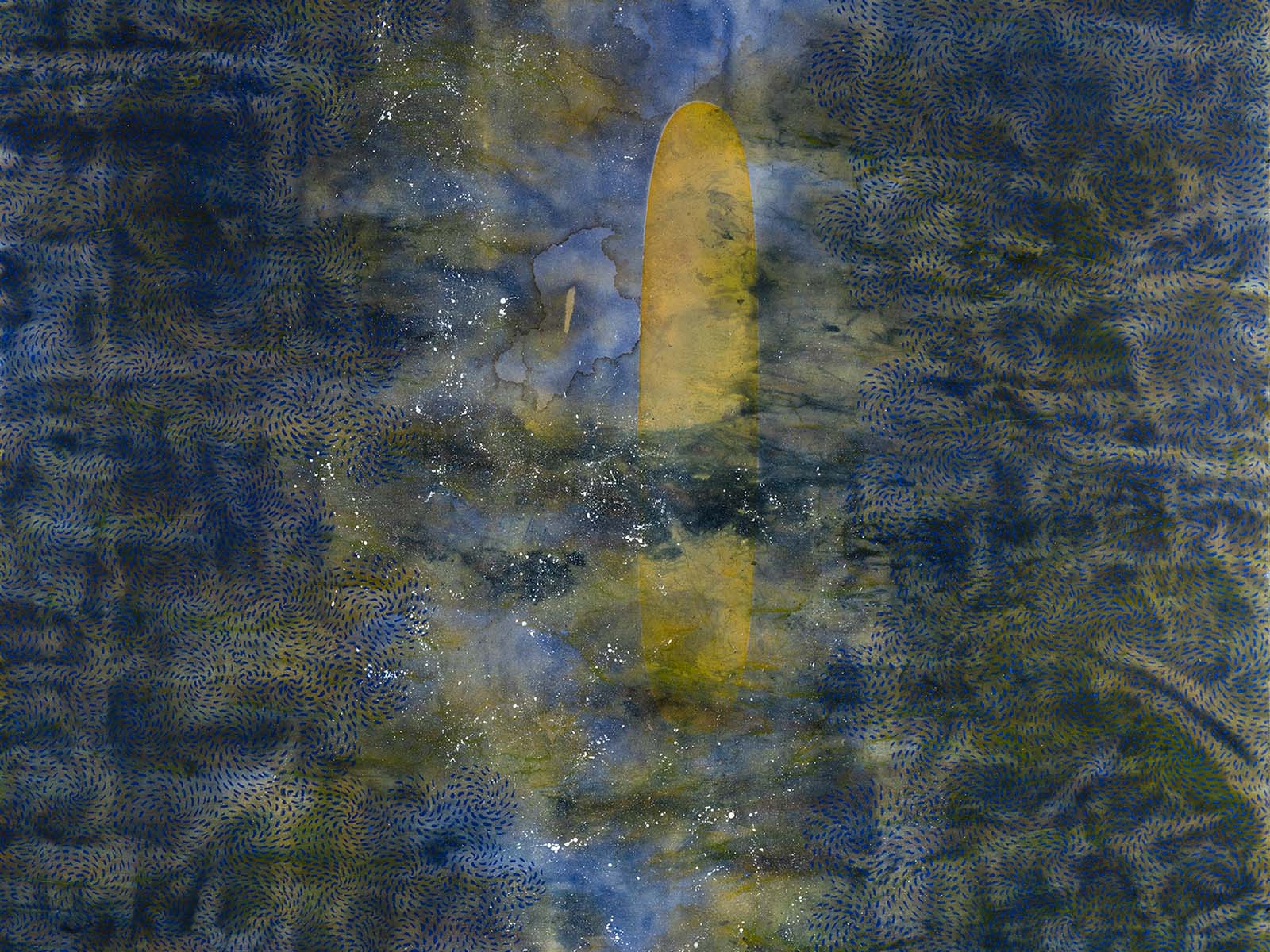 Please join us for an evening of robust discussion about Indigenous water rights as part of our current exhibition Mare Amoris | Sea of Love. This conversation discusses the legal fiction of 'mare nullius,' and questions colonial boundaries in relation to oceans and their connected lands and waters. Join academic and legal practitioner Dr Virginia Marshall (ANU) and artist Dr Judy Watson in this discussion chaired by artist and researcher Rachel O'Reilly.  
Program:  
5:30pm: Complimentary refreshments available.  
6:00pm: Panel discussion with Dr Virginia Marshall and Dr Judy Watson, chaired by Rachel O'Reilly.  
7:00pm: Complimentary refreshments served in the Art Museum foyer. 
_______________________________________________________________________ 
Dr Virginia Marshall  
Dr Virginia Marshall, Wiradjiri Nyemba yinaa. Virginia is Principal Solicitor/Director in her law firm, Triple BL Legal practising in native title, and advocates on Traditional Knowledge protection and human rights. Virginia is duty solicitor at the Downing Centre Sydney, formerly a criminal defence solicitor with NSW Legal Aid and Associate/Researcher for the Federal Court Sydney. She is a financial member of the NSW Women's Lawyers Association. Virginia is a Research Fellow with the ANU and the inaugural Indigenous Postdoctoral Fellow at the Australian National University, with the Schools of Regulation & Global Governance & Fenner Environment and Science. Virginia is the leading legal scholar on Indigenous Australian water rights and recognised by the University of Victoria BC as a Distinguished Woman Scholar. National winner of the AIATSIS WEH Stanner Prize for best Indigenous thesis. Author of the award winning seminal book Overturning Aqua Nullius (2017). Co-Chair of the national Committee on Aboriginal Water Interests to reform the National Water Initiative. She is a Board Member on the Climate Change Authority, the Australian National University's 'Climate Change Institute', Human Research Ethics Committee ANU, inaugural Chair of the Indigenous Research Advisory Group ANU, Water Expert for the World Economic Forum, human rights adviser and IPO Australia member. Appointed as a UN Pacific Delegate to COP26 in Glasgow 2021 for the Indigenous Peoples Platform meetings and speaker/presenter at COP27 in Egypt. Awarded the 2022 ARC Discovery Indigenous Grant ($1,014,000) to research the opportunities and barriers for Aboriginal Australian medicines.   
Dr Judy Watson  
Born 1959, Mundubbera, Gureng Gureng Country, QLD. Lives and works in Meanjin/Brisbane. Recent solo exhibitions include Judy Watson, Ikon Gallery, Birmingham (2021); the edge of memory, Art Gallery of New South Wales, Sydney (2018); and Judy Watson: concealed histories, University of Queensland Art Museum, Brisbane (2018). Recent group exhibitions include Réclamer la terre, Palais de Tokyo, Paris (2022); Judy Watson & Helen Johnson: the red thread of history, loose ends, The Belnaves Contemporary Series, National Gallery of Australia, Canberra; Monash University Museum of Art, Melbourne (2022); A Year in Art: Australia 1992, TATE Modern, London (2021); The National 2021; New Australian Art, Art Gallery of New South Wales, Sydney (2021); and Know My Name: Australian Women Artists 1900 to Now, National Gallery of Australia, Canberra (2020). Her works are part of the collection of the National Gallery of Australia, Canberra; The Tokyo National University of Technology, Tokyo; The Taipei Fine Arts Museum, Taipei; The British Museum, London; and Museum of Modern Art, New York. Watson is represented by Milani Gallery, Brisbane. 
Rachel O'Reilly  
Rachel O'Reilly is a settler artist/poet, researcher, curator and educator born on Gooreng Gooreng country in Gladstone, Queensland. She trained as a curator of film, video and new media at GoMA/Australian Cinematheque, has an MA (Cum Laude) in Media and Culture from the University of Amsterdam (2012) and is a Phd student in Research Architecture at Goldsmiths University London. In residence at the Jan van Eyck Academie, NL she developed The Gas Imaginary 2013-2022 which tracked 'unconventional extraction' (especially fracking) investments in settler colonial space. INFRACTIONS 2019, the feature documentary from this project platforming frontline Indigenous artists and activists fighting fossil gas between Gladstone and NT, has recently been purchased by UQ library. 
From 2014-21 Rachel taught 'How to Do Things with Theory' at the Dutch Art Institute, NL and was an editor of Theory on Demand for the Institute for Network Cultures. Her artistic work and research has been presented at HKW Berlin, KW Berlin, EFlux New York, Tate Liverpool; David Roberts Art Foundation, London; Museum of Yugloslav History, Belgrade; BAK, Utrecht; Jakarta Biennale; and Qalandiya International, Jerusalem. She was a curatorial advisor to ISEA, Contour Biennale and Ex-embassy.com, publishes with Danny Butt on artistic autonomy in settler colonial space, with Jelena Vesic on Non-Aligned Movement legacies and collaboratively edits with Richard Bell. 
_______________________________________________________________________ 
About Ultramarine Conversations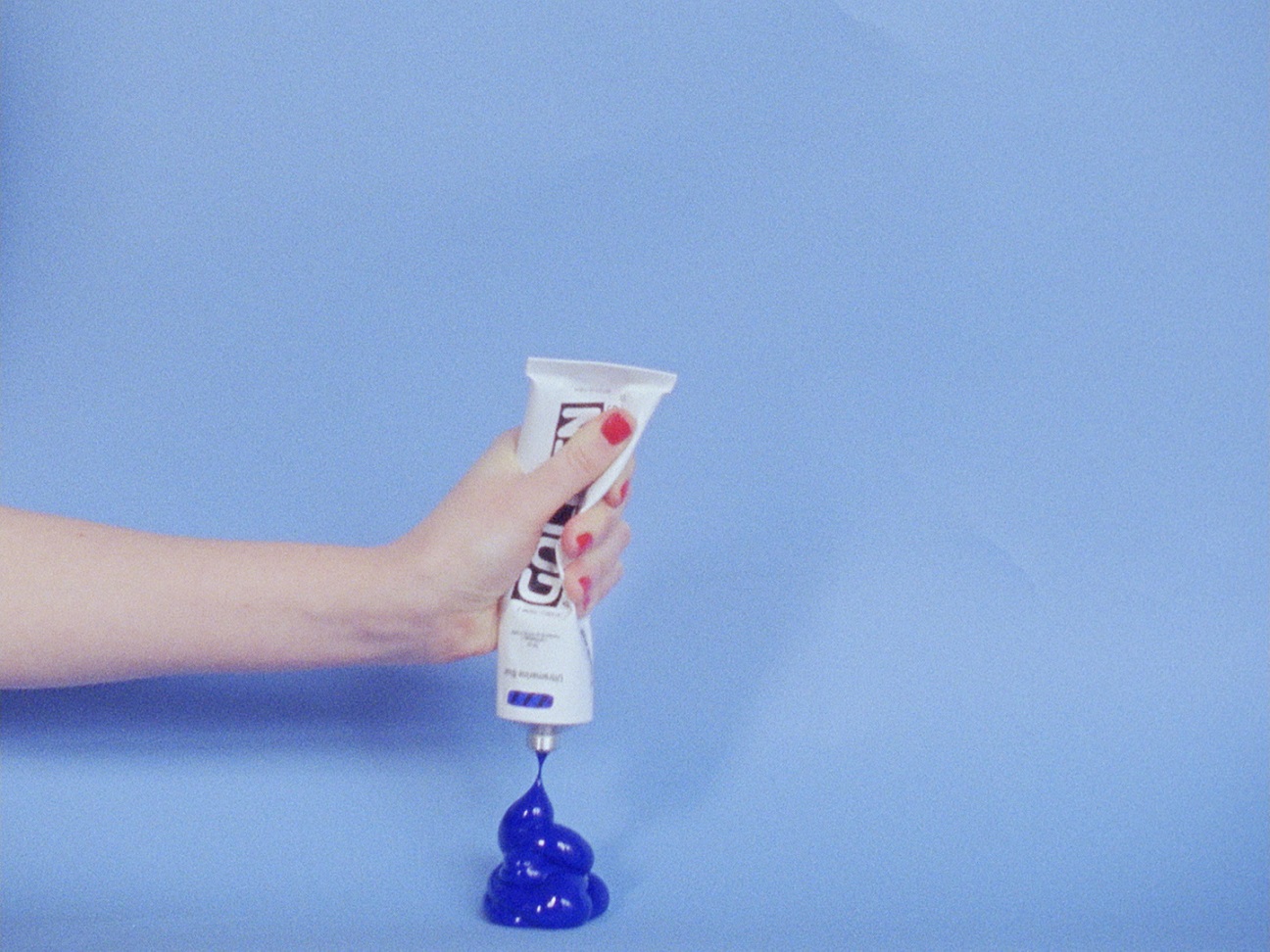 Free events
Ultramarine Conversations presents guest speakers from a diverse range of fields and practices. Through a series of talks and panel discussions they will take you into the watery spaces of our planet, exploring biodiverse environments, human and non-human habitats, and the varied and complex place of the ocean in global cultures.
Ultramarine was originally mined in the Hindu Kush mountains of what is now known as Afghanistan. During the early Renaissance period it became the most prized and expensive colour to paint with. The word comes from the medieval Latin word ultramarinus: "beyond the sea".
The series is presented as part of Blue Assembly.