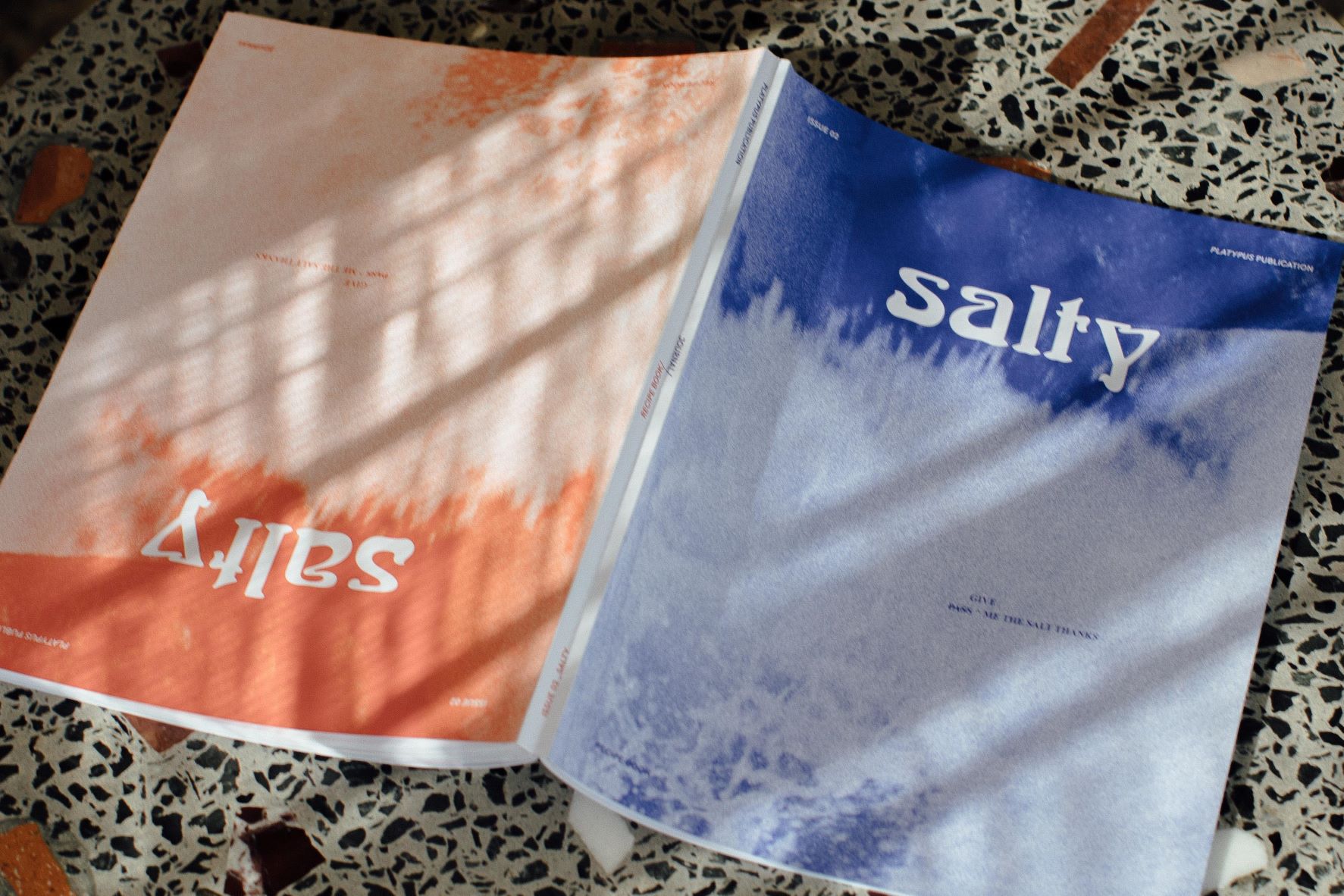 Join us for an afternoon of SALTY snacks with Marilena Hewitt, creative director of PLATYPUS publications. Marilena's work recognises the unseen Australian icons hiding at the intersection of stolen land and culture in the Anthropocene. In particular, they are interested in the platypus as an icon, a magical creature, which they describes as 'swimming somewhere between land and life.'
We will begin with a conversation with Marilena reflecting on the development of the latest issue of the publication SALTY — a practical and poetic guide to navigating the environmental impacts of the climate crisis on Queensland land and waterways. This will be followed by a series of delicious Italian treats catered by Marilena and their mother Marilena Mammerella.
This event is presented in conjunction with UQ Art Museum's exhibition Oceanic Thinking, which is the inaugural exhibition of the multi-year program Blue Assembly, presents new ways of understanding the ocean and the adjacent blue spaces of our planet.
$15 per person. Includes food and beverages.