Ultramarine Conversations: The Body as a Tool for Ocean Research
Artist and academic Dr Izabela Pluta and feminist cultural studies researcher Dr Rebecca Olive use their bodies for ocean research: diving, swimming, surfing. In this panel they join UQ Art Museum Education Manger Dr Jacqueline Chlanda to discuss what embodied methodologies can teach us about the ocean, and in turn, what the ocean can teach us about our bodies.  
Dr Izabela Pluta was born in Warsaw, Poland, and lives and works between Awabakal country (Newcastle, NSW) and the lands of the Bidjigal and Gadigal (Paddington, Sydney). She currently lectures in art at UNSW Arts, Design & Architecture in Sydney. Pluta has held solo exhibitions at The Australian Centre for Photography, Sydney (2018); The Glasshouse Regional Gallery, Port Macquarie (2019); Artspace Ideas Platform, Sydney (2017); UTS Gallery, Sydney (2014); Gippsland Art Gallery, Sale (2012); Monash Gallery of Art, Melbourne (2011); 24 HR Art, Darwin (2010) and The Perth Institute of Contemporary Arts (2009). Most recently Pluta's first European solo exhibition, Variable depth, shallow water, was presented in 2021 at Spazju Kreattiv, Malta's National Centre for Creativity in Valetta. Her solo exhibition Nihilartikel opened in 2022 at UNSW Galleries, Sydney. 
Dr Rebecca Olive is a Senior Research Fellow, School of Human Movement and Nutrition Sciences, Faculty of Health and Behavioural Sciences. Her work about lifestyle and nature sports contributes to critical cultural, social and historical teaching and research relating to sport, physical cultures, bodies, and health. In 2019, she was awarded an ARC DECRA for her project about human-ocean health, 'Understanding ecological sensibilities in recreational lifestyle sports'. This project explores practices and cultures of ocean swimming and surfing to understand intersections human-ocean health, and how sport shapes our relationships to coastal and ocean ecologies. The project uses ethnographic methods (fieldwork and interviews) to make sense of ocean-swimmers' and surfers' experiences of sharks, plastics, and localism at a range of urban and regional beaches. You can follow her project at www.movingoceans.com. 
Dr Jacqueline Chlanda is Education Manager at UQ Art Museum. She received her PhD in Art History, English Literature and Philosophy from the University of Queensland in 2019. She has worked at the National Gallery of Australia and Griffith University Art Museum and taught art history at the University of Queensland and the Queensland College of Art. She has written for a range of publications and institutions including the Australian Book Review, Art Asia Pacific, fine print magazine, the Institute of Modern Art, Milani Gallery and Box Copy.
__
Image: Dr Izabela Pluta. Photo: Anna Kucera.
About Ultramarine Conversations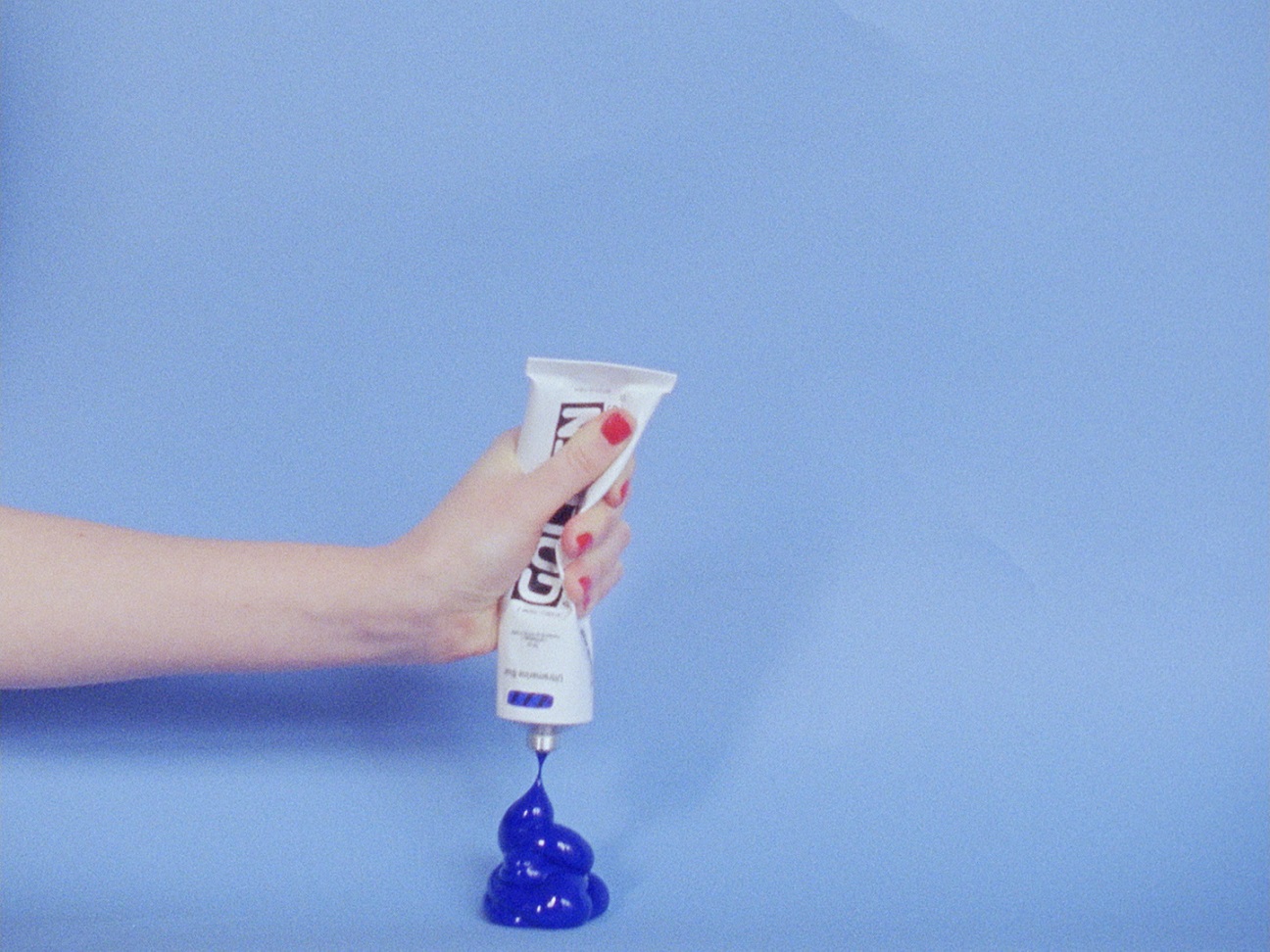 Free events
Ultramarine Conversations presents guest speakers from a diverse range of fields and practices. Through a series of talks and panel discussions they will take you into the watery spaces of our planet, exploring biodiverse environments, human and non-human habitats, and the varied and complex place of the ocean in global cultures.
Ultramarine was originally mined in the Hindu Kush mountains of what is now known as Afghanistan. During the early Renaissance period it became the most prized and expensive colour to paint with. The word comes from the medieval Latin word ultramarinus: "beyond the sea".
The series is presented as part of Blue Assembly.