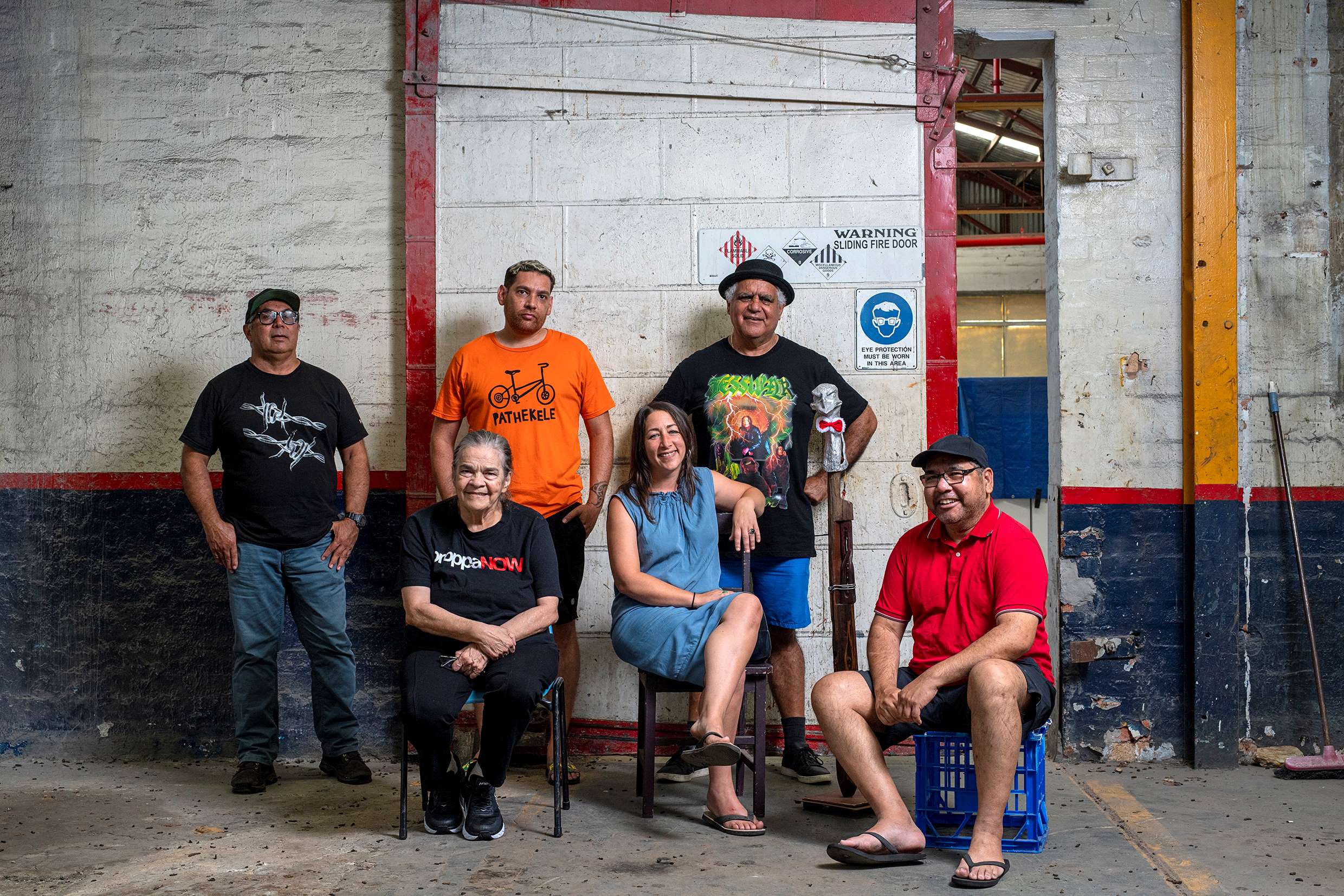 First Nations visitors are advised that this page contains the name of a person who has deceased. Permission has been granted from the family for their name and image to be shown.
Congratulations to the proppaNOW artist collective, who have just won the prestigious Jane Lombard Prize for Art and Social Justice, awarded for the significance and impact of their collective activities since 2003.
International in scope, the prize honours outstanding achievements in art and politics, and recognizes an experienced artist or group of artists for a project that engages political themes and advances social justice in profound and visionary ways.
They were nominated for their exhibition "OCCURRENT AFFAIR", held at UQ Art Museum in 2021, which was conceived as a collaborative activist gesture, and addressed current socio-political, economic, and environmental issues while celebrating the strength, resilience and continuity of Aboriginal culture. Current proppaNOW members include Vernon Ah Kee, Tony Albert, Richard Bell, Megan Cope, Jennifer Herd, and Gordon Hookey; the late Laurie Nilsen was a founding member whose work also formed an important part of the exhibition.
The prize is awarded every two years by the Vera List Center for Art and Politics, a research centre and public forum for art, culture, and politics established at The New School in 1992.
An iteration of "OCCURRENT AFFAIR" is touring nationally in 2023-25 in partnership with Museums and Galleries of NSW. The tour will begin in Perth at Curtin University's John Curtin Gallery, where it will be included in the Perth Festival program, and then will move to other national locations including two in south-east and central Queensland.
View the full touring schedule.
This project has been assisted by the Australian Government through the Australia Council for the Arts, its arts funding and advisory body. This project is assisted by the Australian Government's Visions of Australia program.