OCCURRENT AFFAIR: proppaNOW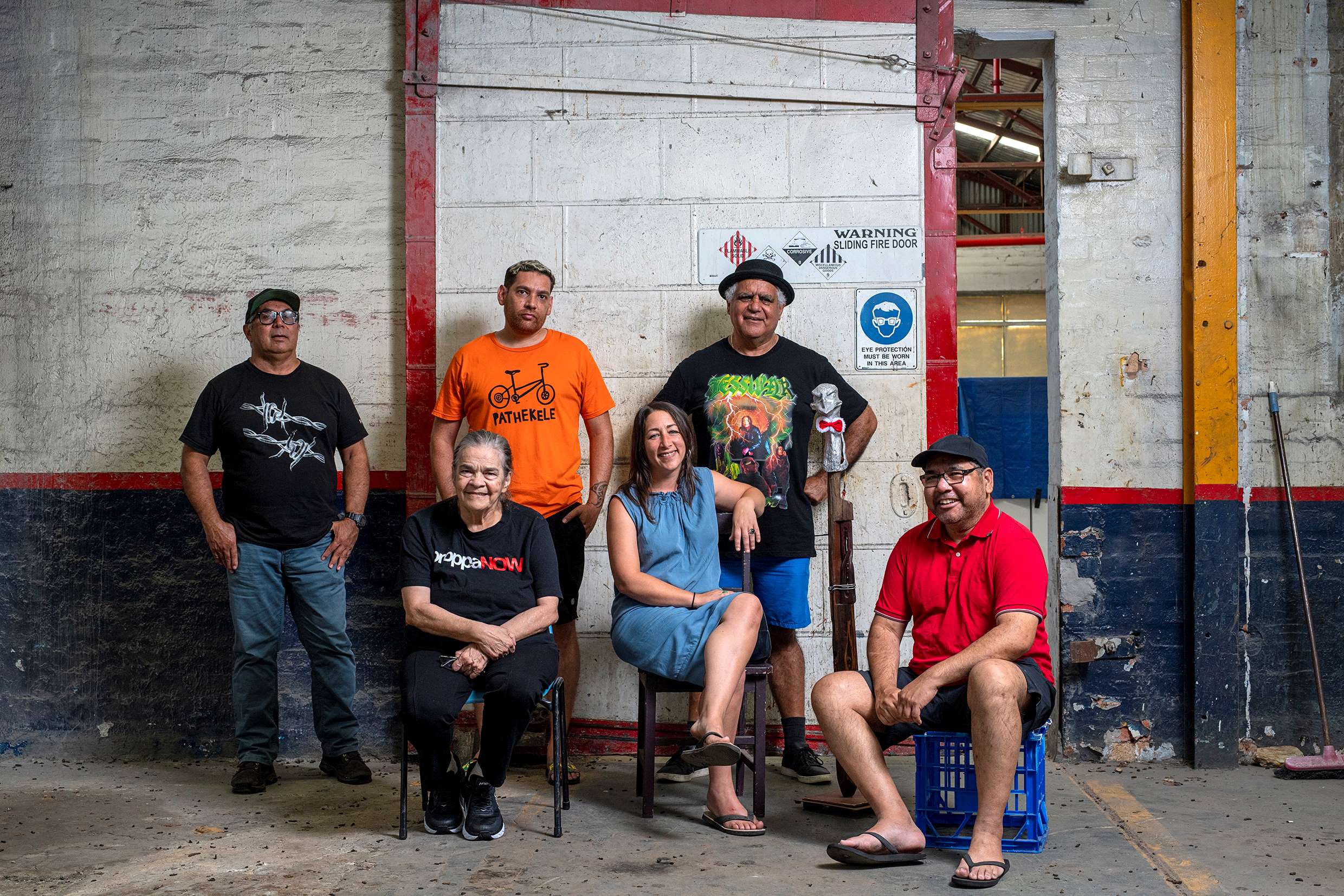 OCCURRENT AFFAIR is a major exhibition featuring new and recent works by Meanjin/Brisbane-based Aboriginal artist collective proppaNOW. Originally held at UQ Art Museum in 2021, it is touring nationally in 2023-25 in partnership with Museums and Galleries of NSW.
Established in 2003, proppaNOW is one of Australia's leading cultural collectives, exploring the politics of Aboriginal art and culture, and provoking, subverting and re-thinking what it means to be a 'contemporary Aboriginal artist.'
Conceived as a collaborative activist gesture, OCCURRENT AFFAIR addresses current socio-political, economic and environmental issues, while celebrating the strength, resilience and continuity of Aboriginal culture.
View the touring schedule.

This project has been assisted by the Australian Government through the Australia Council for the Arts, its arts funding and advisory body. This project is assisted by the Australian Government's Visions of Australia program.