Did you know that there are more student staff members working at the Art Museum than professional staff?
We are a not only contemporary art museum, but also a training institution that supports the education and development of the next generation of leaders in the arts and cultural sectors.
Learn more about some of the students we have worked with, and how their training helped them secure sought-after roles in some of our leading institutions.
On UQ Giving Day, Wednesday 19 October, you can donate to our Student Industry Experience Fund and help create more opportunities for UQ students to gain invaluable skills that will last them a lifetime.
Hands-on practical training and experience
Specialist skills are needed for many museum roles, including curators and registrars. Registrars are specialists who care for artworks and manage their storage and movement. In this kind of role, there is no substitute for hands-on experience in handling artworks and working with collections up close. By getting to know – and use – storage and display facilities, tools, and techniques, our former interns have been able to secure roles in large state institutions and in privately owned galleries around Australia.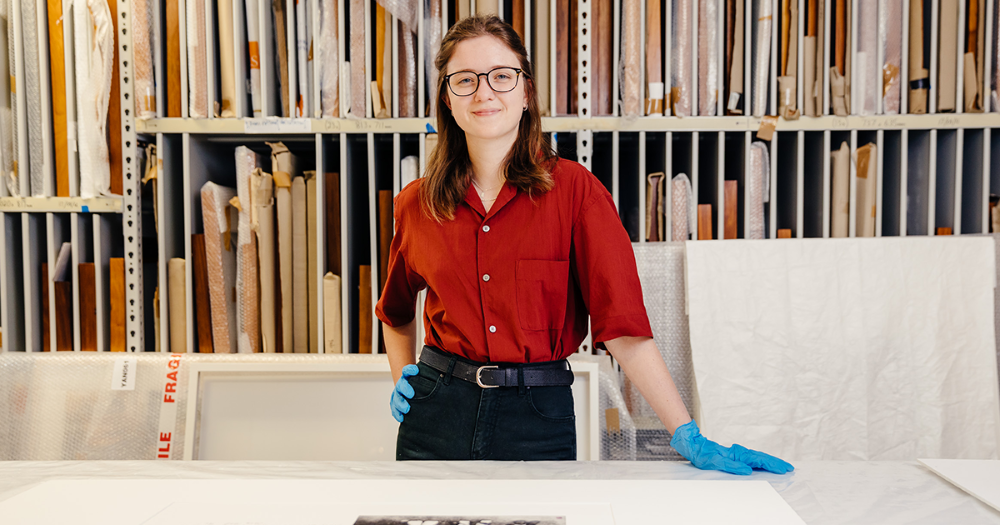 Behind the scenes insight into museum operations
Museum operations depend on a range of team in roles including finance, administration, marketing and communications, and fundraising.
Communications interns have learned practical skills in a range of communications tools as well as industry-specific projects such as being on-site coordinating exhibition photo shoots. Administration interns have supported operations through developing reports and resources that help the whole team stay on track. Interns who have worked in these roles have gone on to opportunities with local council museums and large state institutions, as well as roles right here at UQ Art Museum.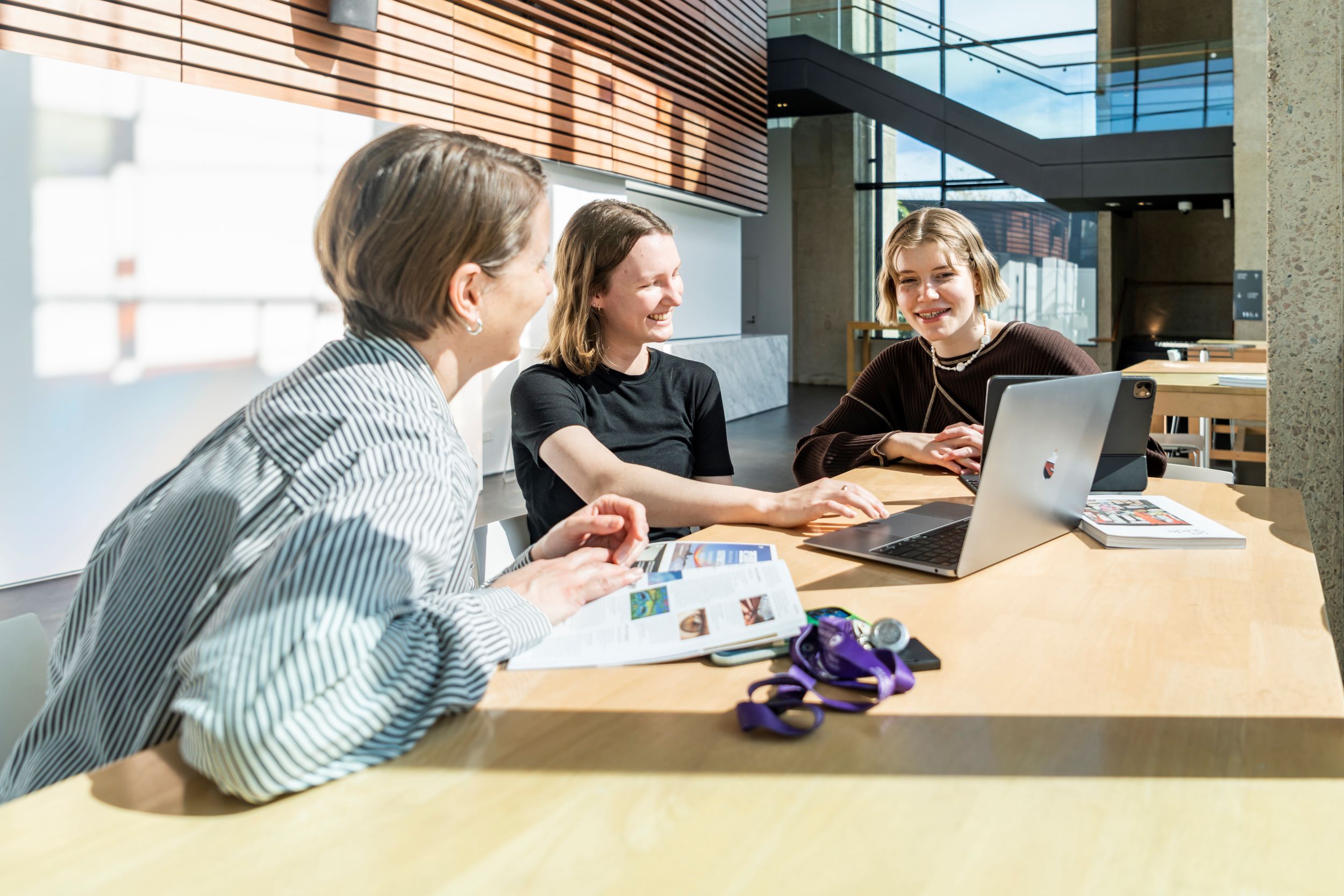 Transferable skills for students of all disciplines
Our visitor engagement team is made up of students from a range of disciplines, from science to health to anthropology to political science. The skills they develop through our extensive training, and through our research-grounded exhibition and events programming, support them with transferable skills that they can use to enhance their career prospects when they graduate.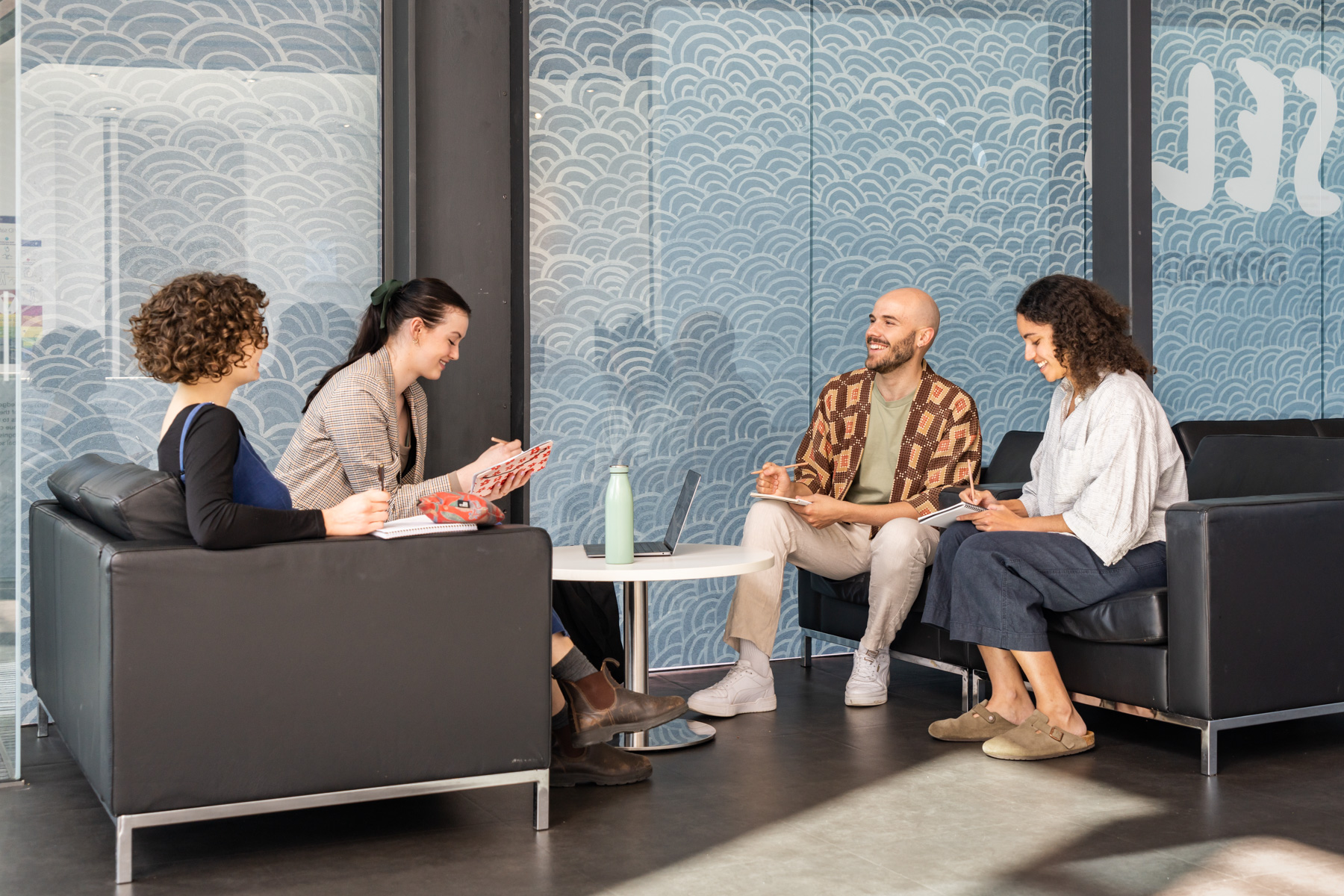 Learn more about UQ Giving Day and our Student Industry Experience Fund.