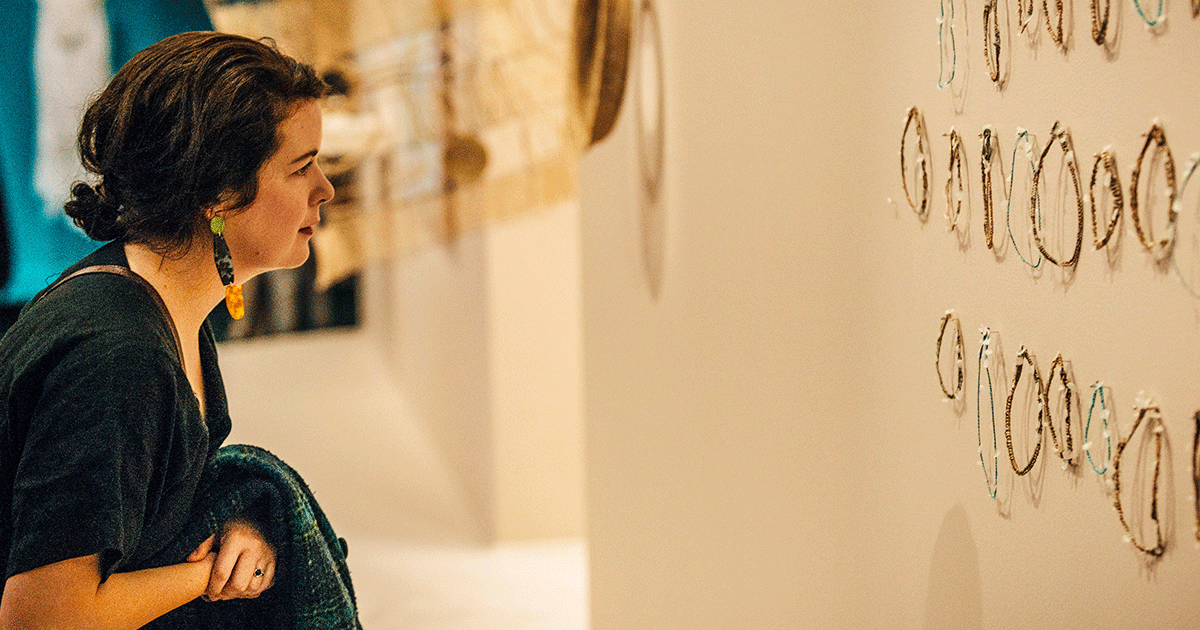 This post is written by Curatorial Assistant Isabella Baker, a UQ Graduate with a Master of Museum Studies degree. 
Working on VTS at UQ Art Museum has set me on a path that has allowed me to meet many incredible academics and students across The University of Queensland (UQ) and beyond. I have been facilitating VTS since 2018, providing sessions across UQ to disciplines such as biomedical sciences, engineering, art history, public health, and veterinary sciences.  
What is VTS?
VTS is an acronym for Visual thinking strategies – an educational tool that uses art to teach thinking, communication skills and visual literacy to people from a range of backgrounds and disciplines.  
This pedagogy was developed 30 years ago between cognitive psychologist Abigail Housen and Director of Education at MoMA (between 1988 and 1991) Phillip Yenawine. Housen wanted to determine how people perceive art, and Yenawine wanted every visitor to be empowered in their relationship with art. 
Together, they came up with a pedagogy for primary and secondary students, university students, and museum visitors, with the view that every person can understand and appreciate art. VTS is being used all over the Unites States in healthcare, universities, museums and galleries.  Some Australian galleries, including National Portrait Gallery and Gippsland Art Gallery, also facilitate it.
Housen and Yenawine's VTS methodology consists of three main questions: 
What is going on in this picture? 
What do you see that makes you say that? 
What more can you find? 
Applying VTS at UQ
As a university art museum, UQ Art Museum is in the advantageous position of being able to connect with researchers who are at the forefront of discoveries. The UQ Art Collection has a growing inventory of over 4,400 artworks, containing holdings of artists who address and challenge pressing global issues. 
VTS questioning teaches learners to carefully observe, evaluate, synthesise, justify and speculate – all essential aspects for critical thinking. It has been measured as an effective tool to build visual thinking skills, which directly benefits graduate performance, including exam results.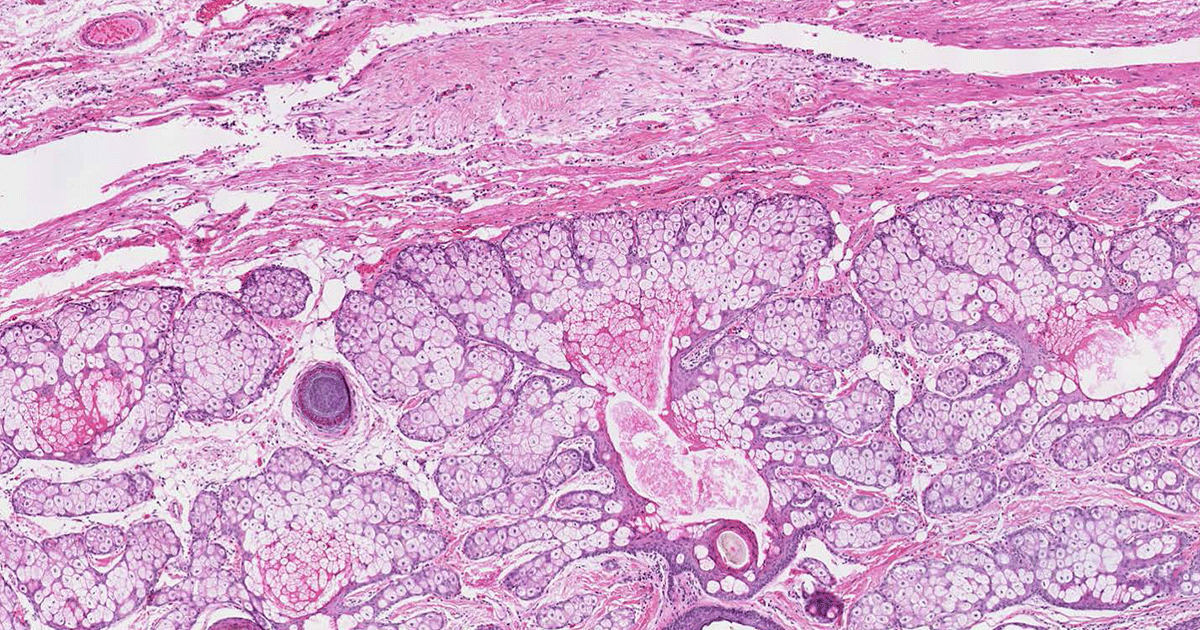 Working with the School of Biological Sciences 
Recently, I have been working with Dr Louise Ainscough (Senior Lecturer and HEA Fellow) and Dr Lisa Akison (Research Fellow/Affiliate Lecturer) from the School of Biological Sciences at UQ. Dr Ainscough and Dr Akison introduced VTS as a trial run methodology in their histology practical class for teaching visual thinking and observation skills with the hope that it would improve students' ability to record details in histology images.  
"We recently introduced a VTS activity into a histology practical class for biomedical science students. Histology is a visual science, and it can be challenging for our students to learn how to interpret histology slides. During the VTS activity, our students were challenged to look deeply at an artwork, collectively describing what they saw in the image. Students then took a moment to apply their visual thinking skills to a histology image. The aim of our intervention was to help students develop observation skills that they could apply to histology, taking away some of the anxiety students experience when faced with an unfamiliar histology image." - Dr Louise Ainscough
This study is still in process, but we are eager to find out what will develop from the discoveries.
Reflections and future plans for VTS 
I have found VTS to be an accessible but effective tool that allows participants to be still with an image, to look closely, and to interpret a multitude of meanings. Each time I facilitate a session I realise how each person sees things differently, and therefore how valuable it is to be open to many ways of seeing. This is beneficial to my practice as an emerging curator as I am encouraged to challenge the way I construct meaning through words and ideas. 
Through feedback I have found that VTS questioning encourages participants to be comfortable with the ambiguity of situations inherent to navigating learning, work, and life. In VTS, there is no right or wrong answer, which allows for the potential of discovery. By looking at images, participants distil complex ideas, create connections, and form arguments.  
I am currently working with Dr Deborah Lynch (Senior Lecturer, Nursing, Midwifery and Social Work), Belinda Swyny (Lecturer, Medicine), Dr Isaiah Awidi (Learning Designer, Nursing, Midwifery and Social Work) at UQ to see where connections lie with the view of a possible project together. Stay tuned! 
Free event for Teaching and Learning Week 
Join Isabella Baker and Dr Eleanor Browne (Associate Lecturer, ITaLI) as they present "Empowering students through Visual thinking strategies (VTS)" at the Teaching and Learning Week, Tuesday 2 November 3-4pm. To see VTS in action register here. For enquiries into booking VTS facilitation, please email isabella.baker@uq.edu.au.  
Isabella is Curatorial Assistant at UQ Art Museum, Brisbane. Isabella holds a Master of Museum Studies from The University of Queensland, Brisbane (2018). She completed an Advanced Practicum, Visual Thinking Strategies, Brooklyn Museum, New York (2018); and Beginner Practicum, Visual Thinking Strategies, Heide Museum, Melbourne (2017). Key projects include All my friends are (leaving) returning to Brisbane, Curator, Outer Space Brisbane (2021); Workshop, Co-curator, UQ Art Museum (2019–2020); and Judy Watson: concealed histories, Co-curator, UQ Art Museum (2018). She has written texts for Arts Hub; Runway Journal; Outer Space Brisbane; Lismore Regional Gallery; Perc Tucker Regional Gallery; Hecate: Feminist Literary Journal; figments; and House Conspiracy.