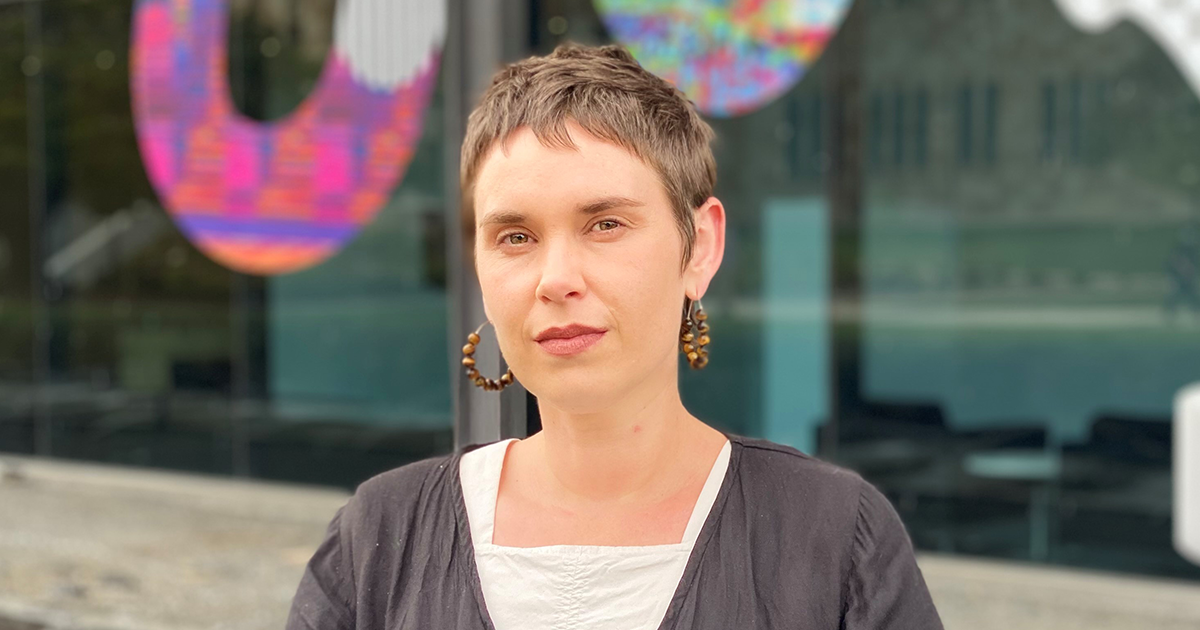 Jacquie Chlanda has joined UQ Art Museum as our Education Manager, joining us from Griffith University where she taught art theory at the Queensland College of Art, and worked as the Manager of the new Creative Arts Research Institute. Before moving to Brisbane to do her PhD at UQ, Jacquie worked at the National Gallery of Australia in Aboriginal and Torres Strait Islander Art, and Australian Painting and Sculpture.
What drew you to this role?
A good number of things! The chance to work across the tertiary education and art museum spaces is an unusual and exciting opportunity. I've also been impressed with and interested in key structural changes that have been made at UQ Art Museum – especially the introduction of a long form research framework for programming and the implementation of cultural mediation. I'm excited to be part of an art organisation that's thinking in these generative, critical terms.
What do you love about connecting people with art?
Art allows us to think differently to (but also with) other forms of intellectual and cultural expression – because of this it gives us the opportunity to attend to ideas and experiences in new, sometimes surprising ways. It has also been my experience that many people feel unsure of how to engage with art beyond aesthetic appreciation or enjoyment, which isn't always the most useful framework of engagement – particularly with contemporary art. Working with people as they discover the tools that opens art up for them is a very rewarding experience.
What courses or disciplines can benefit from working with art?
I think all of them. Every degree program at UQ is training students for a changing, complex world. Art can help foster critically engaged, empathetic and intellectually curious citizens.
How can teaching and learning staff work with you?
Email me! I'm happy to chat about a variety ways of working with students from all faculties. I want to make sure I'm meeting students in ways that work for them, which will look different for different disciplines. I am particularly keen to work with students through the courses they're already enrolled in – this can be through guest lectures, tutorials in the museum, reading discussions etc.