We are working towards carbon neutral certification for our upcoming Blue Assembly: Oceanic Thinking exhibition. UQ Art History student and Kinnane Endowment Intern Adam Ford was invited to join our Sustainability Action Group and share his experiences.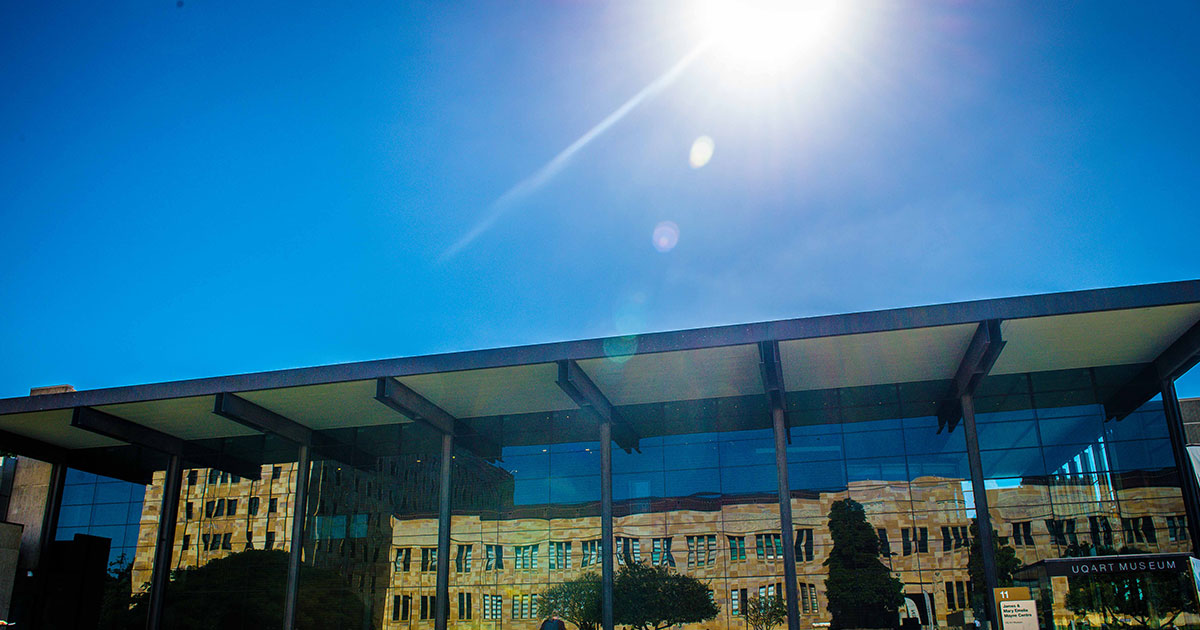 Early on in my internship I made it known that I wanted to contribute in meaningful ways to addressing what I had heard from others was a perennial problem in the art industry, as in so many others: consumption and waste.
Big questions stirred inside me­­—questions such as: what can we do about plastic waste, often unnecessarily in excess? What could we do about left-over food from events catering, when so much red tape exists around its redistribution? What must be done about our carbon footprint as an institution, within a larger industry that is brightly lit, temperature-controlled and connected locally, nationally, and globally by an ever-moving network of freight ships, couriers, and planes?
These questions aren't easy to answer in theory and much more difficult to arrive at in practice. However, I was encouraged and supported to lean in to fleshing out such answers, no matter how small, or how ambitious the solutions appeared to be.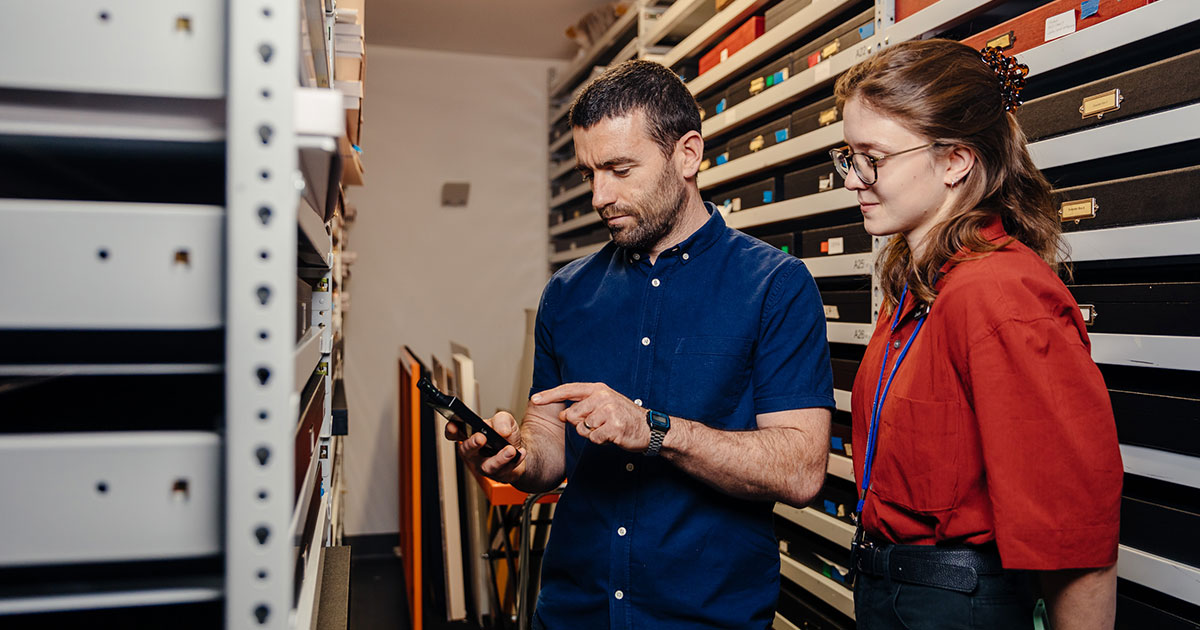 Joining the Art Museum's Sustainability Action Group
Part of my journey into answering some of these loftier questions has been enabled by the collective efforts of the UQ Art Museum Sustainability Action Group as we partner with UQ Sustainability to begin mapping out a plan for the Art Museum.
Our first action (of many to come!) was to run the first major exhibition of 2022 as carbon neutral—a first not only for UQ Art Museum but UQ, too. Carbon neutrality, in short, is the balancing of carbon atmospheric output with an equivalent amount being removed from the atmosphere. We are going to have the entire exhibition run (19 February–25 June) certified as carbon neutral by the Australian Government's Climate Active organisation.
Seeking carbon neutral certification
Among the many logistical parts and factors that have gone into making this a reality, we were tasked with configuring precise-as-possible carbon account calculations that took into consideration things such as our lighting, climate control, transport, freighting, events catering, paper and plastics usage—basically anything that contributes to the institution's environmental footprint. Such reporting also took into consideration emissions profiles, emissions reductions scopes and the offsetting activities proposed by us.
Interestingly, these calculations also considered visitor and staff commutes. With thanks to our Senior Exhibitions and Production Coordinator, Brent Wilson, we were able to get a precise profile of how we all travelled to and from UQ Art Museum, which from the outset got us thinking more broadly about how we all play a critical role in our environments.
Shared pathways for the future
It's heartening for me as a student to see that institutions in the arts sector are taking climate change seriously. We all have the capacity to drive change and I would love to see sustainability foundational to our institutions, our communities and our practices. 
What's next? Stay tuned!