This article was written by Zali Matthews, UQ graduate and former Kinnane Curatorial Intern.
After completing my Kinnane Curatorial Internship at the UQ Art Museum in February this year, I have had the pleasure of joining the curatorial team again for a short while to assist with the latest exhibition, Conflict in My Outlook_Don't Be Evil. Curated by Anna Briers, this exhibition interrogates the Internet's impact on the way we connect with one another and share information, while also threatening the environment, data privacy, and hard-won labour rights.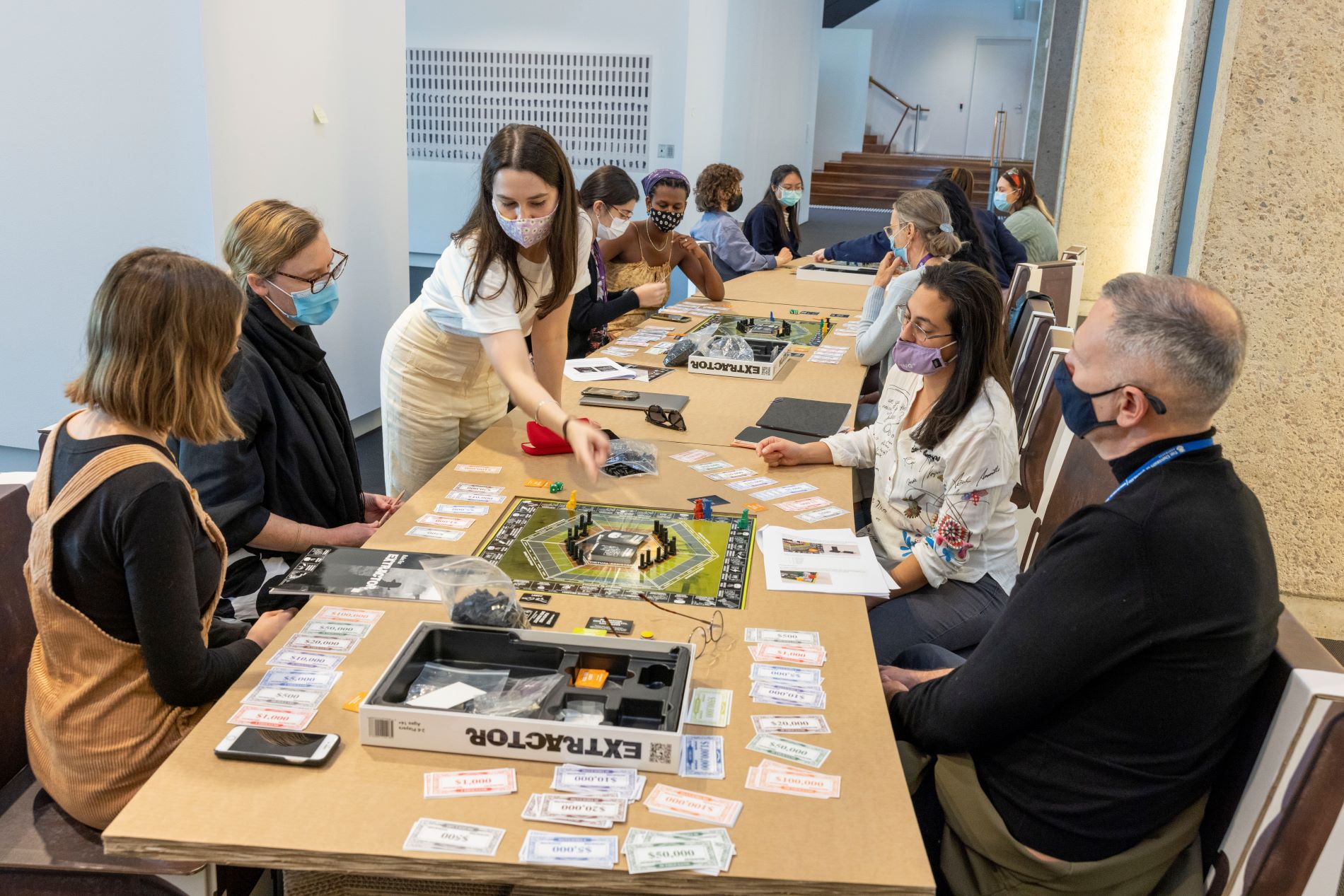 I have worked with the curatorial team across multiple stages of exhibition's development since its early beginnings a couple of years ago. Most recently, I have been tasked with teaching the rules of the Extractor board game to its players. Created by Aotearoa / New Zealand-born, Berlin-based artist Simon Denny, this interactive artwork forms part of the exhibition. Through gameplay, this game unveils the dynamics of the data platform industry and its ruthless exploitation of user data for monetary gain, by drawing parallels to settler-colonial legacies of destructive extraction.
Over the next two months, Extractor will be played in the gallery space by members of the public, including UQ students, in a tournament for the winning title of 'Ultimate Data Capitalist'. Guiding players through the game, I hope to encourage them to reflect on the power and scale of the data platform industry, and its real-life repercussions on our privacy rights and the environment. 
My experience working on this project has been deeply rewarding. It is always a delight working with the UQ Art Museum curatorial team, and I have been privileged to have the incredible opportunity to see an exhibition of this distinction develop from its conception to its completion, while participating in this process the entire way through. On another note, I've sure learned a lot about the Internet, and website cookies are not as cute as they might sound!