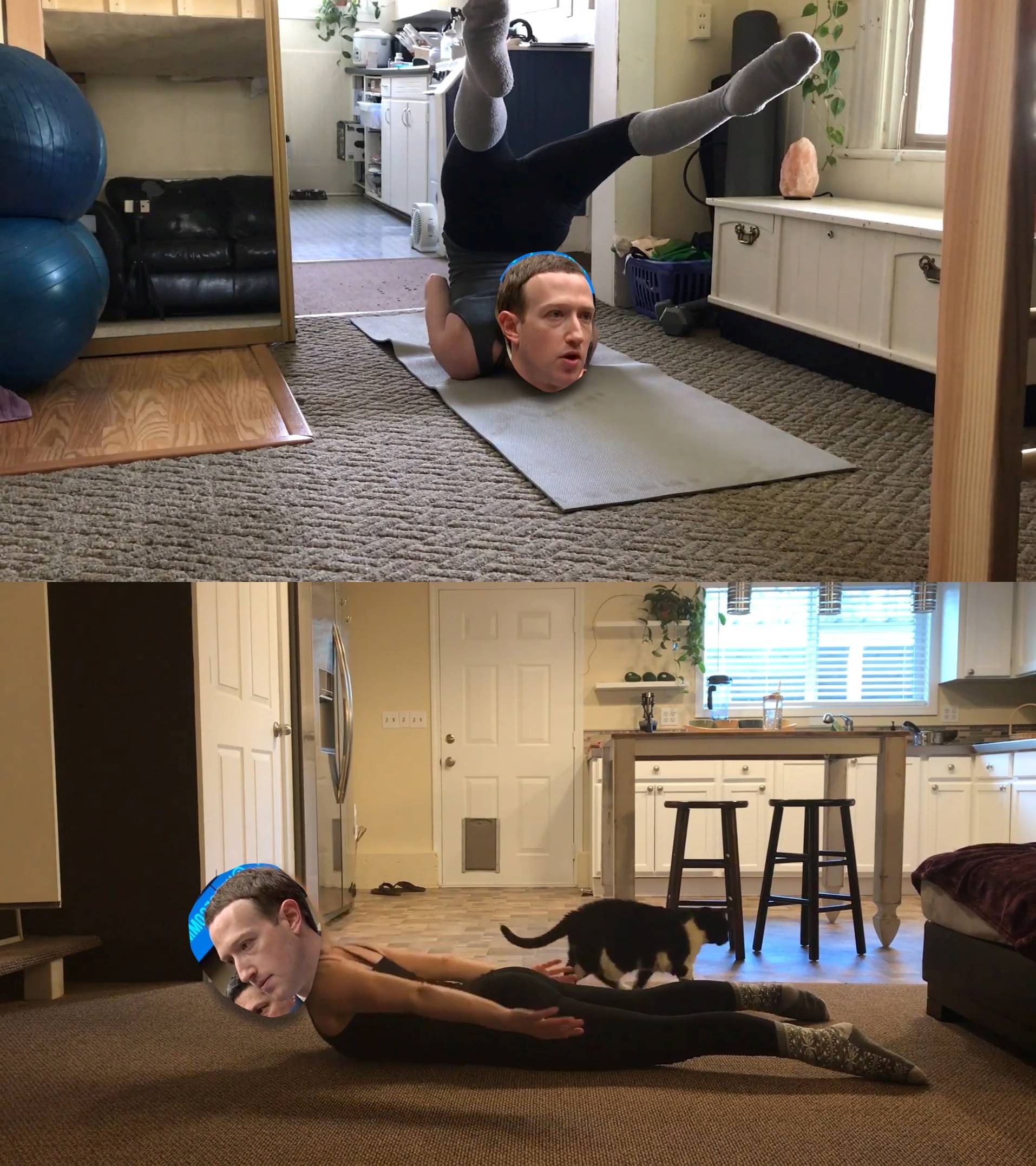 What can you tell us about the exhibition? 
It's the first exhibition of its kind in Australia; a number of prominent international exhibitions have explored the impact of the Internet on contemporary art and this exhibition expands on these legacies in a still-emerging field of scholarship. However, it is neither an historical chronology nor a survey of current practice. It is a response to the recent and dramatically changed socio-political conditions that networked technologies have spawned. 
What are some of these conditions artists address in the exhibition? 
As recently as 2018, a watershed historical moment occurred. The Cambridge Analytica scandal unravelled Facebook's misuse and deployment of the data of over 87 million people to influence the 2016 Brexit Referendum in the UK and Donald Trump's US Presidential election of the same year. Furthermore, social media was weaponised as a tool to spread sophisticated disinformation campaigns to manipulate public opinion. These incidents in particular exposed the Internet as a powerful tool that can be harnessed to undermine ideals of truth and democracy, shaping our very behaviour—the way we think, vote and act. 
Over the last decade, the five companies known as FAANG (Facebook, Amazon, Apple, Netflix, Google) have secured corporate monopoly over the Internet, reshaping capitalism and normalising surveillance. With data deemed the new oil, we are now invisible labourers: every time we 'like' a post on Facebook, download a movie on Netflix, plan a trip with Google Maps, catch an Uber, or order pizza with Deliveroo, our data is being harvested towards targeted marketing initiatives and machine learning. We are now the ultimate resource to be extracted, as we undertake the work of being watched. 
How do these discussions sit within the context of COVID-19? 
It makes them all the more vital. In this COVID-19 moment there has been much talk about the power of the Internet to bring people together. There is an urgent need to critically examine the corporate agendas and techno-politics built into the everyday devices—known as the Internet of Things—that are shaping our world.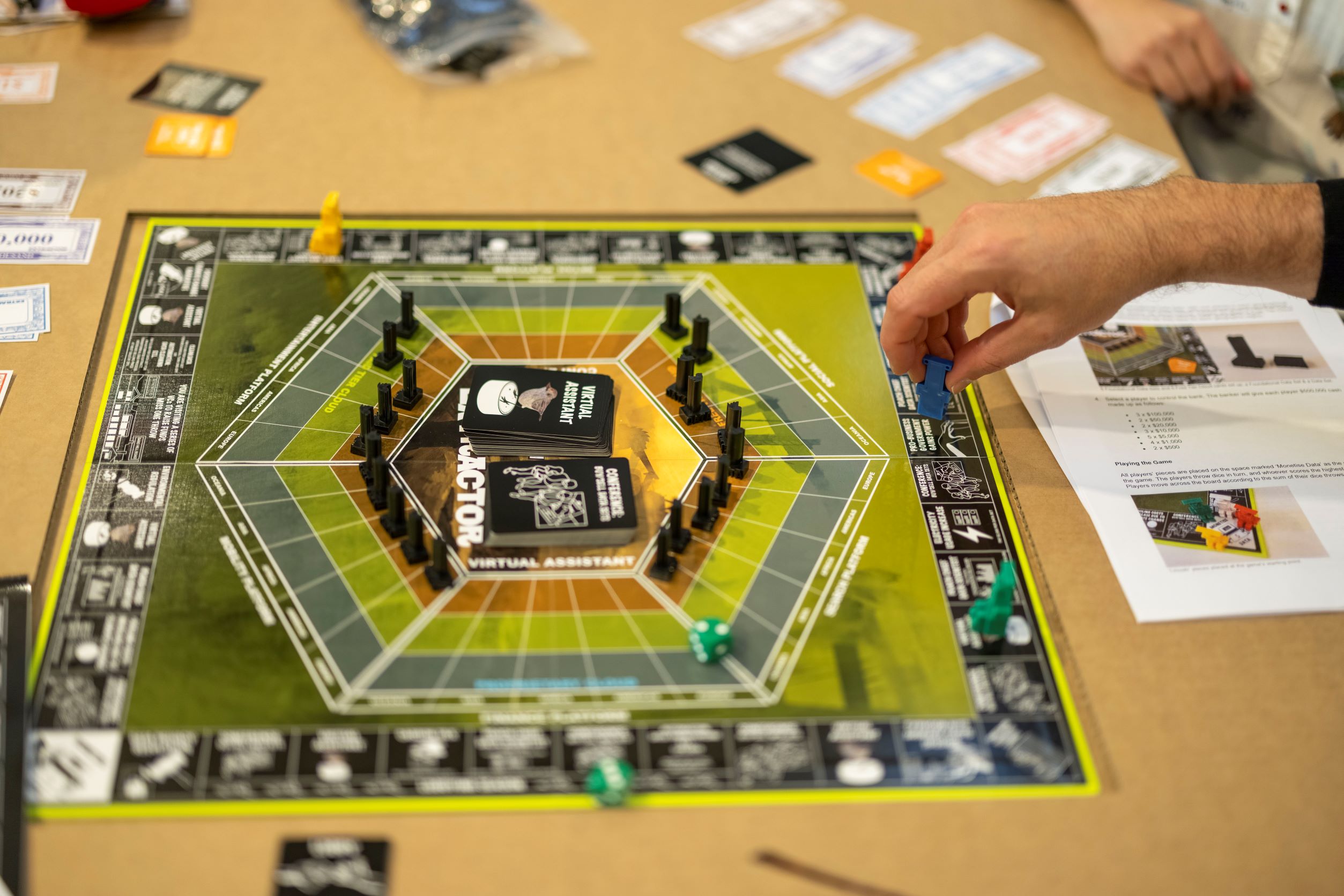 What can people expect when they visit the exhibition? 
Don't Be Evil will be on both levels of the Art Museum and people will be able to engage with a diversity of artworks, including many participatory installations that are activated by viewer engagement. 
One of these is ON DEMAND by Eugenia Lim, a bicycle-powered video work that explores the politics of the gig economy. Another is rlx:tech by Kate Geck, an augmented reality installation where visitors can stream guided meditations from an app on their smart phones to address network anxiety, while reclining on a yoga mat. 
A pivotal work in the show is Simon Denny's Extractor, an interactive board game that gamifies the dynamics of the data mining industry. The objective of Extractor for the player is to achieve world domination as the ultimate data capitalist. The work is a fictionalised attempt to find a visual language to articulate complex invisible power structures. Students on campus can sign up to compete in the formal tournament, and members of the public can also play anytime during gallery open hours to test their mettle.