10 March – 5 August 2018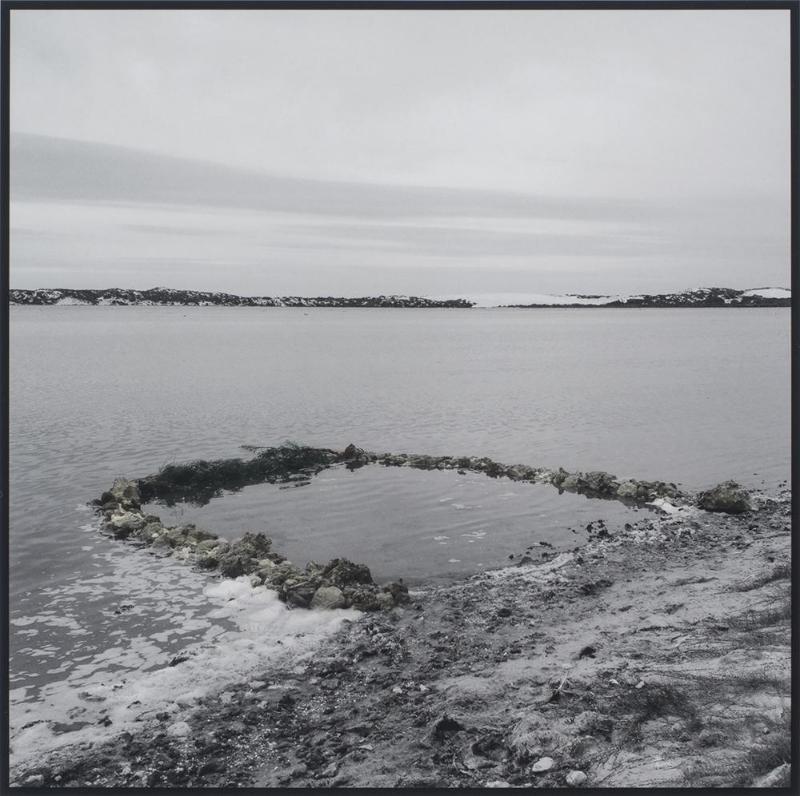 Taking as its point of departure Christo and Jeanne-Claude's Wrapped Coast 1968–1969, in site: process, performance, documentation juxtaposes Australian experimental art practice from the 1960s and 1970s with more recent artworks that explore related ideas. Performative, site-specific or conceptually based, many of the works engage with the landscape through documented interventions that connect to environmental, political, or artistic concerns.
Included are photographic series such as Tim Johnson's 'Fittings, Megalong Valley' 1971 and James Tylor's 'Unresettling (Hauntings)' 2016, Bonita Ely's etching Life is full of situations 1978, and Robert MacPherson's installed series of cut wash tubs GILGAI: RAIN, AND SIX KINDS OF RAIN, SEVEN FROG POEMS FOR CLEMENT WRAGGE 1990–1991. The exhibition responds thematically to Robert Smithson: Time Crystals, which will be displayed concurrently in the upstairs galleries. 
DAVE HULLFISH BAILEY | IAN BURN | TIM BURNS | CHRISTO AND JEANNE-CLAUDE | NICI CUMPSTON | BONITA ELY | ANNE FERRAN | SHAUN GLADWELL | CLAIRE HEALY AND SEAN CORDEIRO | TIM JOHNSON | ROSEMARY LAING | ROBERT MACPHERSON | CLIVE MURRAY-WHITE | GLEN O'MALLEY | MIKE PARR | TIM SILVER | DARREN SIWES | JAMES TYLOR
Curators: Michele Helmrich and Samantha Littley

Public Programs
Clive Murray-White Smokework  
Friday 9 March 5.45 pm
Please join us for the restaging of Clive Murray-White's Smokework (previously titled Smokebomb sculpture) 1971 on the lawn in front of the Forgan-Smith Tower, adjacent to the UQ Art Museum.
Saturday 10 March 12 noon
Exhibition co-curator Michele Helmrich in conversation with artists Clive Murray-White and Glen O'Malley.