Elizabeth Willing: Through the Mother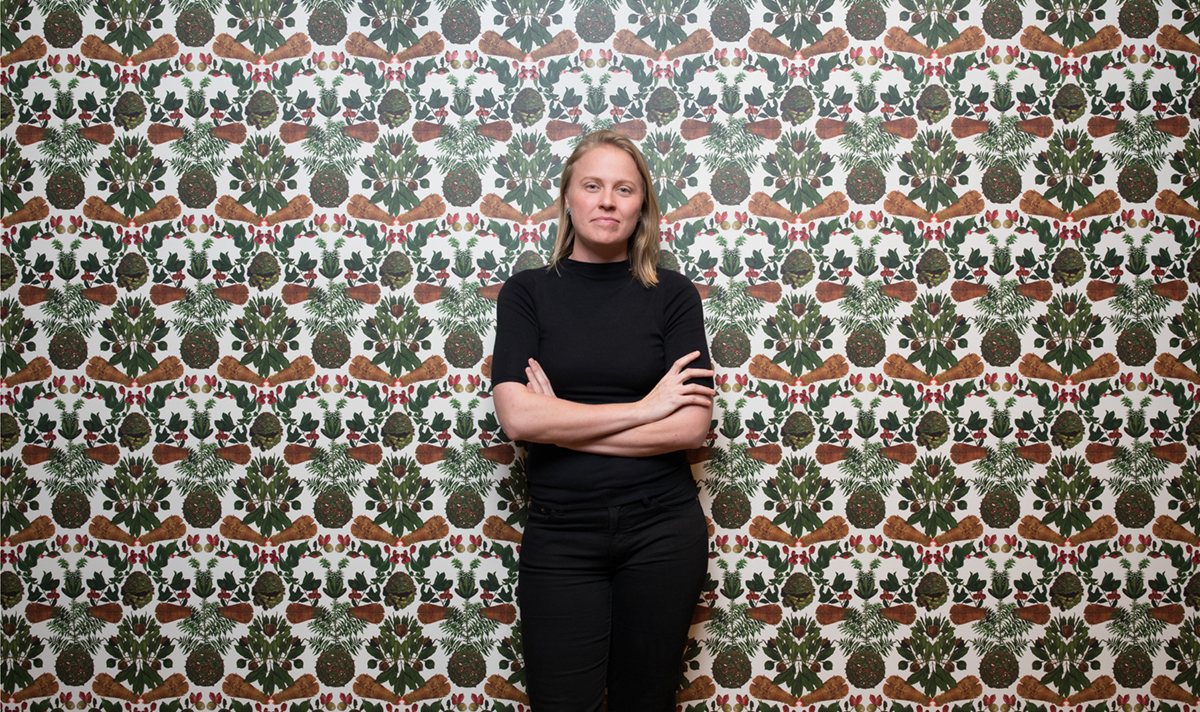 Elizabeth Willing
Through the Mother
Front Window Commission: June 4 – December 14, 2019
Exhibition: September 10 – December 14, 2019
The work of Brisbane-based artist Elizabeth Willing involves performance and participatory explorations of food as art material. The commissioned exhibition Through the Mother is a multisensory exploration of the artist's memories and impressions of her mother. Featuring an intimately conceived space, a comfortable familiarity is assumed through things we know and understand: a table, a chair, wallpaper, tea. These are subsequently distorted through taste and smell, evoking comfort, sedation, but also anxiety. 
Through the Mother also features a major window installation, the first in our new Window Commission series. This annual series, initiated to highlight and support local emerging contemporary artists, will coincide with public events and workshops grounded in artists' practice. 
Commissioned with the assistance of Mrs Jane and Mr Michael Tynan, 2019.
Elizabeth Willing lives and works in Brisbane. Willing is completing a Master of Fine Art (Research) at Queensland University of Technology, Brisbane. She has undertaken professional development mentorships in New York with artist Janine Antoni (2011), with the Experimental Food Society in London (2012) and with artist Thomas Rentmeister in Berlin (2014). Willing was the Australia Council Künstlerhaus Bethanien one-year residency recipient in 2014. Exhibitions and concept meals have been held in Australia at Tolarno Galleries, Melbourne and the Gallery of Modern Art (GOMA), Brisbane and overseas at Künstlerhaus Bethanien, Berlin and the Trapholt Museum of Modern Art and Design, Denmark.
Elizabeth Willing
Reproduced courtesy of the artist and Museum of Brisbane.
Photo: David Kelly.