Decarbonising Australia: Once in a Generation Opportunity
15 June 2023

5:30pm

–

8:00pm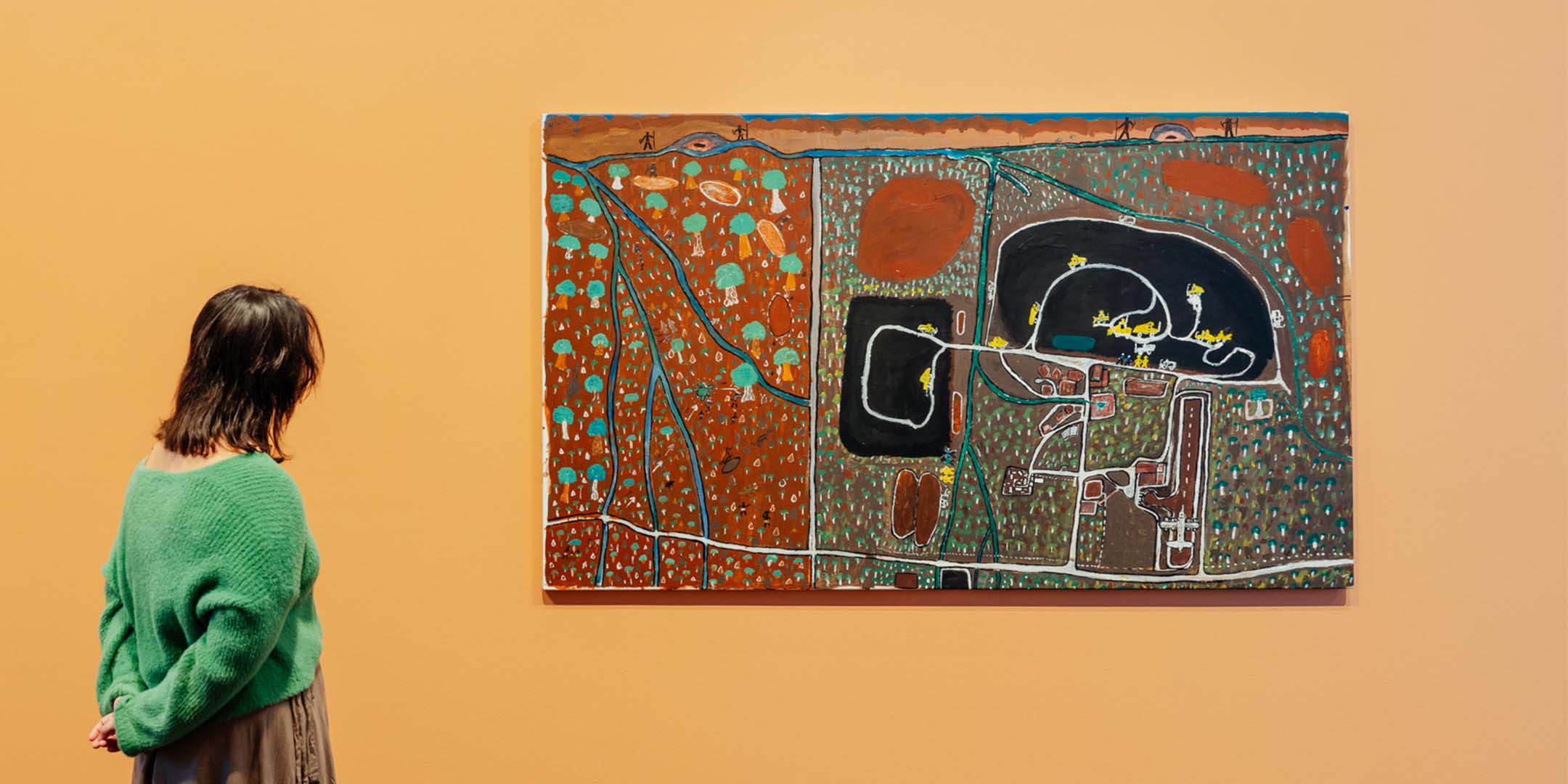 Following the release of the Net Zero Australia study, join us for a conversation with a panel of leading academic and industry experts. Net Zero Australia is a ground-breaking multi-year study that has assessed Australia's potential pathway to a net zero economy.   
Associate Professor Simon Smart (UQ School of Chemical Engineering) will introduce the findings followed by a panel discussion with Sharon Ford (Deputy Director of Original Power), Professor Hugh Possingham (former QLD Chief Scientist, UQ School of Biological Sciences) and Dr Jennifer Yarnold (UQ Centre for Policy Futures) and will be chaired by Dr Cle-Anne Gabriel (Head of Decarbonisation, Transformation and Futures at KPMG Australia).  
After the discussion explore our current exhibition We Are Electric: Extraction, Extinction and Post-Carbon Futures. Free food and bar provided.  
This event is presented in collaboration with the School of Chemical Engineering and the Centre for Policy Futures. Net Zero Australia is a partnership between the University of Melbourne, the University of Queensland, Princeton University and international management consultancy Nous Group. 
Details: 
5:30pm: Free food and bar  

6:00pm Introduction by Associate Professor Simon Smart, followed by panel discussion with Professor Hugh Possingham, Sharon Ford and Dr Jennifer Yarnold, chaired by Dr Cle-Anne Gabriel 
_____________________________________________________________________________________ 
Sharon Ford  
Sharon Ford is the Deputy Director of Original Power. She is a descendant of the Wangan and Jagalingou People of Central Queensland. Through personal and professional experiences, Sharon has developed a thorough understanding of the challenges our people face in protecting community interests and establishing effective and functional self-governing communities. Sharon is an Indigenous Governance and Management Consultant with over 20 years' experience working with Indigenous Corporations, including nearly a decade of experience in the Native Title Industry. Sharon is passionate about empowering Aboriginal people to exercise our right to make decisions that affect our families, cultures and country.  
Dr Cle-Anne Gabriel  
Cle-Anne Gabriel is a Director in KPMG Australia, and the firm's Head of Decarbonisation Transformation. She leads integration and delivery of KPMG's decarbonisation offerings into the market. She has a 16-year track record of designing and delivering high-value, high-impact sustainability services and programs in the consulting and research sectors in four OECD countries. 
Cle-Anne is an internationally experienced sustainability and management consultant, thought leader and public speaker. She has deep-domain expertise in climate change and sustainability with a wide breadth of experience across the ecological, social and economic aspects related to the science, policy, technology and risk management tools needed for low-carbon corporate transitions. 
With a career that started in the oil and gas industry, Cle-Anne has advised on energy transition and recommended operational and value chain interventions for generators, governments and consumer goods and aerospace companies. She has provided advice on sustainability and decarbonisation projects in four OECD countries, including low- and zero-emission transition programs for the European Commission, AusAID and the World Bank, two national governments and multi-national corporations. She has also provided advice on regional level policy and planning in Japan, the European Union, and New Zealand. 
Cle-Anne was the project manager and co-designer of the European Commission funded zero emission certification pilot program. She founded Australia's first Carbon Literacy program, certifying corporate clients on their journey to Net Zero.  
Professor Hugh Possingham  
Hugh Possingham is currently Chief Councillor of the newly created Biodiversity Council and Chief Scientist of Accounting for Nature, and has recently been Queensland Chief Scientist and Chief Scientist of The Nature Conservancy, the world's largest environmental non-government organisation. He retains a 20 percent appointment at The University of Queensland and was an ARC Laureate Fellow until the end of 2018. His research interests are in conservation research, operations research and ecology. More specifically, his research interests include securing the world's biological diversity: efficient nature reserve design, habitat reconstruction, monitoring, optimal management of populations for conservation, cost-effective conservation actions for threatened species, pest control and population harvesting, survey methods for detecting bird decline, bird conservation ecology, environmental accounting and metapopulation dynamics.
Associate Professor Simon Smart  
Simon Smart is an Associate Professor in the School of Chemical Engineering at The University of Queensland. His research is centered around the sustainable production and use of energy and chemicals - including the development of enabling technologies and processes for the production of clean energy, materials and water. 
Simon has been involved in the Rapid Switch initiative, in relation to pathways to decarbonisation of the global economy, since its inception at the UQ Dow Centre for Sustainable Engineering Innovation, and is the UQ project leader for the Net Zero Australia project.  
Simon has 126 publications including 9 book chapters and 105 international journal articles with two Highly Cited papers in chemistry and geoscience. He was selected as one of the 2018 Class of Influential Researchers by Industrial & Engineering Chemistry Research. Simon was awarded an Early Career Researcher Fellowship in 2012 from the Queensland Government and a UQ Foundation Research Excellence Award in 2016. Simon was the Secretary for the Membrane Society of Australasia from 2011 - 2013, where he served on the board of directors from 2010 - 2014. 
Dr Jennifer Yarnold  
Jennifer Yarnold's research themes include the circular economy, digital and biotechnologies and food security. In addition to traditional research, Jennifer leads two programs within the Centre for Policy Futures – the Policy Impact Program (PIP) and the Policy Engagement Program (PEP). The PIP is a collaboration between UQ and the Winston Churchill Memorial Trust which curates a selection of the best ideas from Churchill Fellows that have the potential to guide best-practice policy reform in Australia. Its flagship piece is the Policy Futures: A Reform Agenda publication. Through the PEP, experts on a policy-priority topics are engaged in roundtable discussions to guide the development of the Centre's Policy Futures Think Piece series - designed to unpack complex topics for policy makers. 
Jennifer is contributing to the Chamber of Commerce & Industry's Circular Economy for Business Program and developing projects related to circular business models and supply chains. 
Jennifer is a biologist by training with expertise in photosynthesis, mathematical modelling, systems modelling and phycology. Other interests include sustainability, climate change, carbon sequestration, renewable energy, bioeconomy, microalgae biotechnologies and UN Sustainable Development Goals.