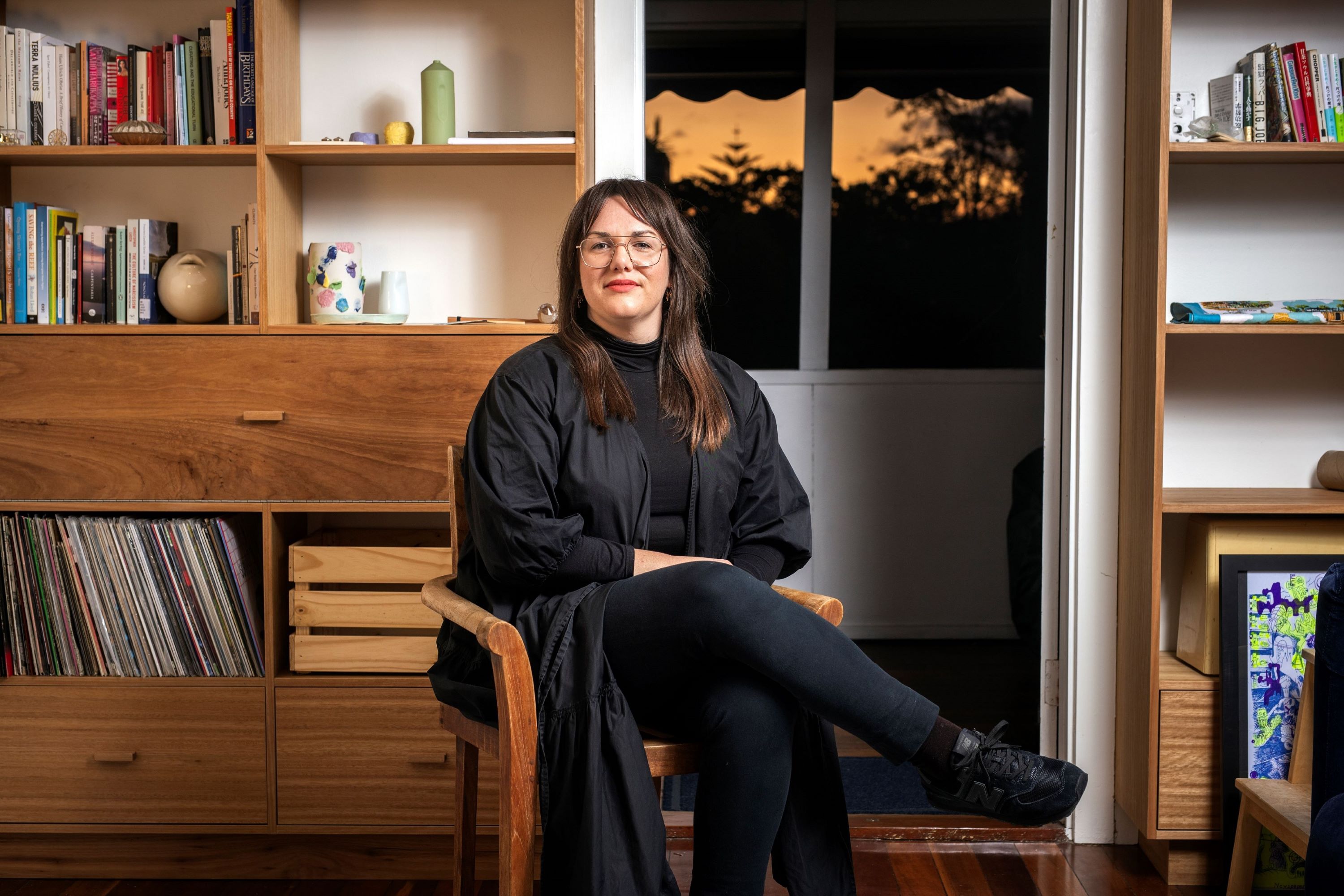 The University of Queensland has appointed Peta Rake as UQ Art Museum's new Director. She is the fifth Director in the institution's history and the second female leader since Honorary Professor Nancy Underhill served as UQ Art Museum's first Director (1976-1995). With her years of leadership and curatorial experience here and internationally, Peta brings vision, passion, dedication, warmth and deep care and respect to the role.
"I'm thrilled because UQ Art Museum has already seen significant change over the last several years, and is now recognised as a site of leading industry practice, training, relevant programming and connection with community, both on-campus and in the sector. I am honoured to work closely with the team to continue to build cultural capability, enact change and generate awareness for our multiple publics," Rake said.
Rake's previous roles at UQ Art Museum include Acting Director and Senior Curator. Before this she was located on Minhrpa (Banff), Treaty 7 Territory of the Îyârhe Nakoda, Tsuut'ina First Nation, and Blackfoot Confederacy where she was Co-Director of Creative Residencies, Visual + Digital Art Department and Curator of Walter Phillips Gallery/Banff International Curatorial Institute (BICI) (both at the esteemed Banff Centre for Arts and Creativity in Banff, Canada). She has also held roles at CCA (Ohlone/San Francisco) and Institute of Modern Art. She has developed projects at ISCP (Lenape/New York), Oakland Museum of California (Huichin/Oakland), CCA Wattis Institute for Contemporary Art (Ohlone/San Francisco), Art Gallery of Alberta (Amiskwaciy Waskahikan/Edmonton), Luggage Store Gallery (Ohlone/San Francisco), and Esker Foundation (Mohkinstsis/Calgary). 
Among the initiatives and projects Peta has ushered in during her time at UQ Art Museum are the proppaNOW "OCCURRENT AFFAIR" exhibition and subsequent tour; our carbon neutral certification for the "Oceanic Thinking" exhibition in 2022, the first museum or gallery in Queensland to be certified and only the fourth nationally; the Curatorial Researcher-in-Residence program which featured Dr Léuli Eshrāghi as the inaugural scholar; our industry-leading cultural mediation visitor engagement practice through her collaborations with artist Mel O'Callaghan and Artspace, Sydney; and new connections with institutions locally and globally, including the UQ Centre for Marine Science, Flying Arts Alliance, Art Gallery of New South Wales, and the UN Ocean Decade project. As Senior Curator she has made significant contributions to curatorial practice through the long-term research project Blue Assembly, and the ongoing development of the UQ Art Collection, a significant teaching and learning resource for the University and one of Queensland's most significant public art collections.
"Our focus now will be on developing a creative program centred on futureproofing and hope-mongering for the crucial decade we are in. We already have a track record of significant program-led change through sustainability and engagement, and the next phase will focus on access and justice, especially in the lead up to the Olympic and Paralympic Games in Brisbane in 2032, and with UQ's role as home to the Paralympic Centre for Excellence. Pathway training programs will also be established to support vital areas of need within the larger arts and education ecology." 
"Museums have an ethical responsibility to address key social and global issues, and UQ Art Museum will do so by working with leading artists and thinkers to deliver relevant and rigorous programming through key on-campus and industry research partnerships."
UQ Art Museum is one of Australia's leading university art museums. Through a free program of exhibitions and events for the UQ community and beyond, the institution shares UQ's research and engages with global conversations. UQ Art Museum also cares for the UQ Art Collection, one of Queensland's most significant public art collections and a valuable teaching and learning resource for the University.