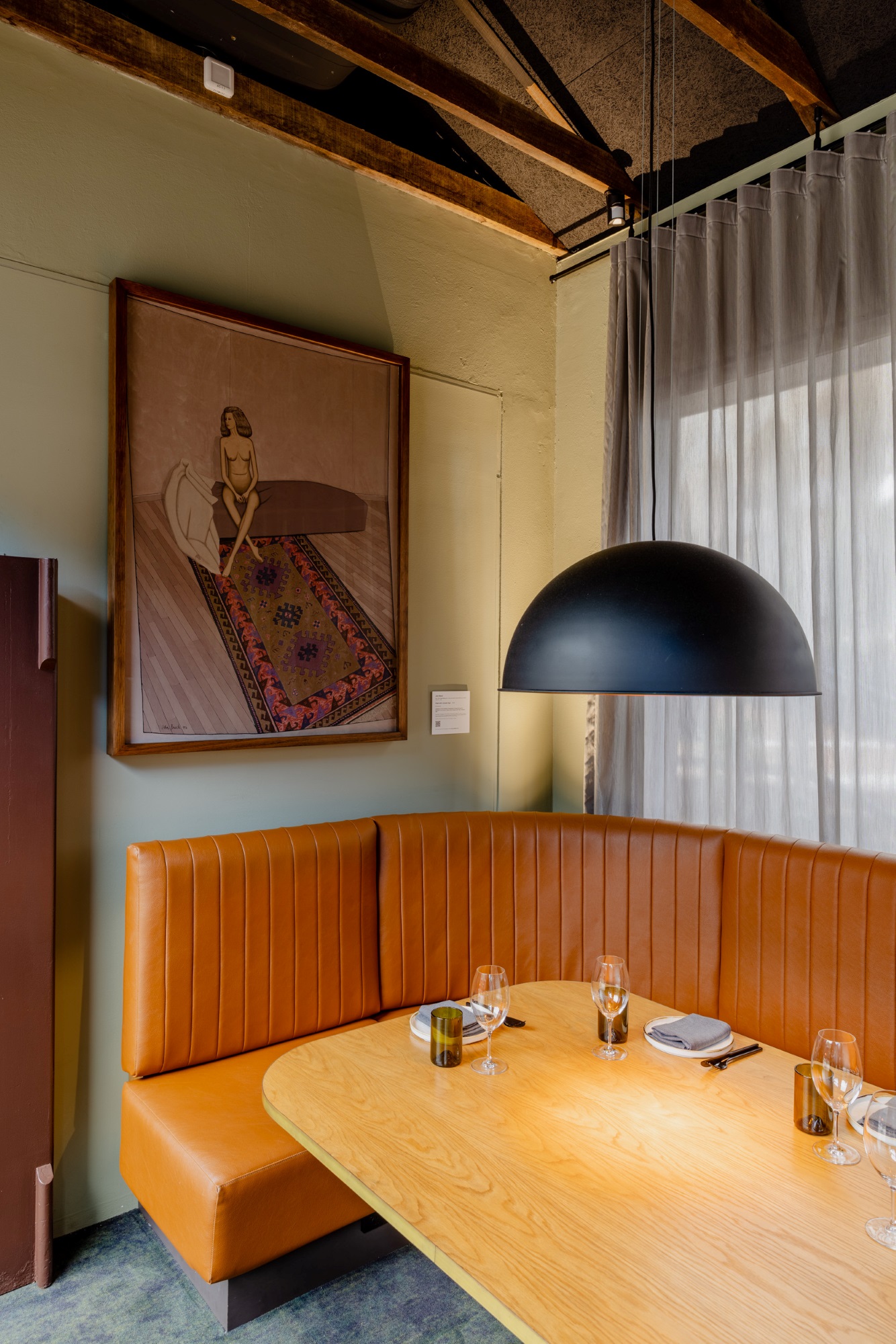 UQ alum Professor William Ross Johnston has made a major contribution to The University of Queensland Art Collection with his recent donation of "Nude with crossed legs" (1974) by Australian painter John Brack. The painting comes from Professor Johnston's personal collection and can be seen at Patina Alumni Court on the St Lucia campus. 
Professor Johnston was born in country New South Wales near the Queensland border. Life as a historian and university Professor seemed a long way away from his rural upbringing, though his mother – whose own education was cut short in upper primary years – was a passionate advocate for her children and encouraged him to pursue his education. 
Life-changing scholarships and an academic career 
Philanthropy has been a common theme in Professor Johnston's life, first as the beneficiary of education scholarships and later as a supporter and advocate of the arts. "I was a scholarship boy all my life", Professor Johnston said, noting that while the dream and the ability had been there, it was the financial support he received as a student that made it possible for him take up the opportunities he earned when they arose. After completing a Bachelor of Arts at the University of Sydney, he moved to Brisbane to undertake his studies at UQ, firstly to complete a Bachelor of Laws (1961) and then a Master of Arts degree (1965). All degrees were supported by scholarships. 
Through his donation, he hopes to repay the support he received as a young student coming from regional Australia and to inspire future students and other UQ alumni. "I want people to see that if I can do it – a boy from the bush can do it – then so can they. The University of Queensland did something for me, so I give back; I hope other people will do that too." 
Following his studies at UQ, Professor Johnston completed his PhD at Duke University in the United States (1969), also supported by a scholarship opportunity, before returning to UQ to join the History department, eventually serving as Head of Department. 
He has written extensively on Queensland history and has made significant contributions to the State's cultural and academic life. For fifty years, his career has been devoted to the pursuit of excellence in Queensland historical studies. During his time at UQ between 1969 and 2001, Professor Johnston was the author of many publications, among them ground-breaking works that pioneered local and regional studies and inspired a generation of researchers.  
He also helped to create and shape a landmark course on the history of Queensland, which raised awareness of the distinctive elements that shaped Queensland's history. This was the first survey of a state's history to be offered by any Australian university. Throughout his career, he supervised a great number of higher degree research candidates and is still active doing editorial work. 
Sharing a passion for the arts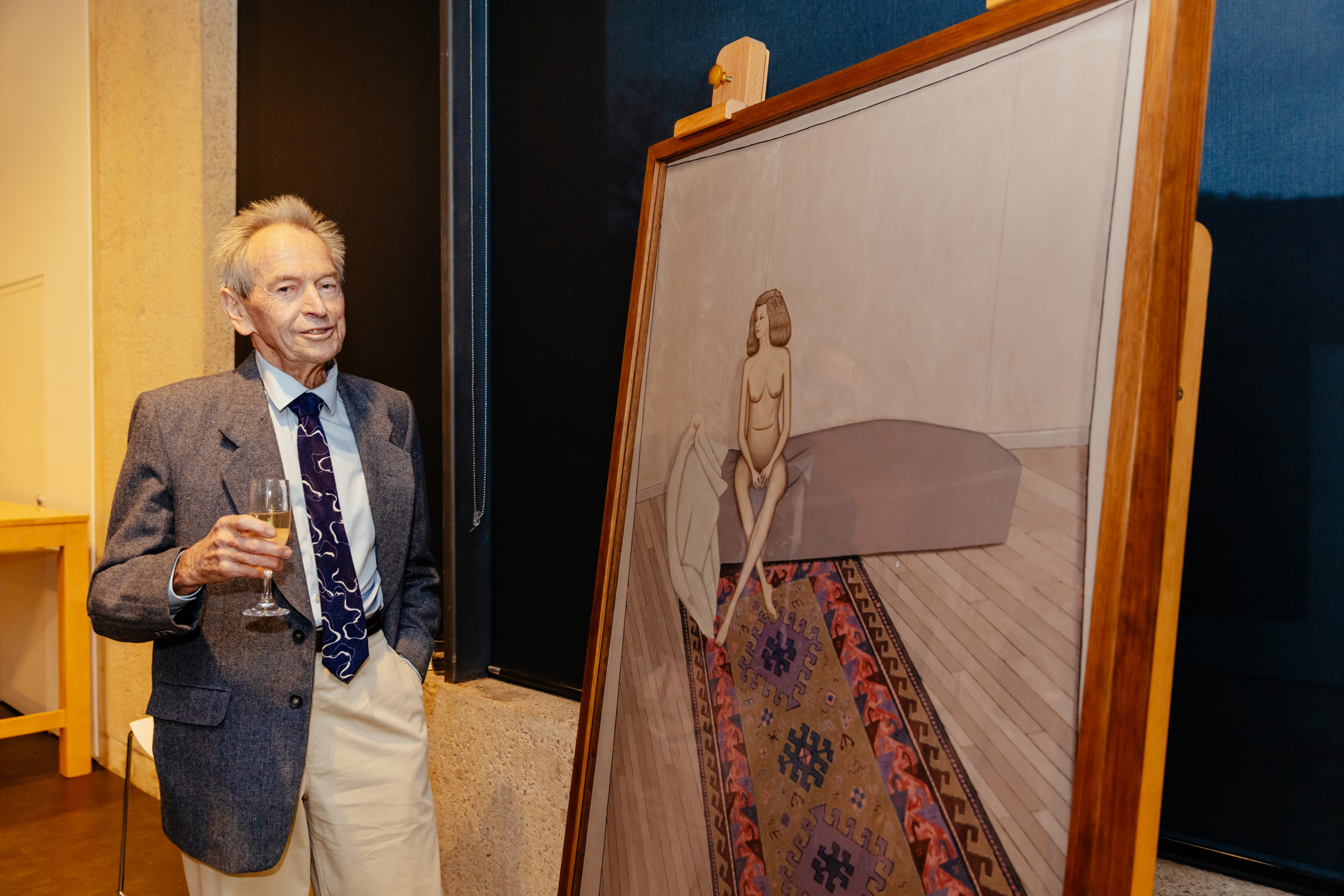 Professor Johnston began collecting contemporary art in the early 1970s and acquired several works by artists Peter Booth, Charles Blackman, Ian Fairweather, Arthur Boyd, and Ken Whisson, all of whom are recognised as leading figures in twentieth century Australian art. Professor Johnston's approach to collecting artwork was born out of a passion for visual arts and as a reprieve from life as an academic. 
The painting by John Brack was purchased from Joseph Brown gallery in Melbourne while he was a Senior Lecturer at UQ. "I never approached it from the view that it's an investment", he says. Instead, art became an abiding passion and a reprieve from a busy working life.  
Professor Johnston served as President of the Board for Brisbane's Institute of Modern Art in the early 1980s and appointed John Nixon as its Director. He also worked with Senior Curators from the Queensland Museum in 1995 to produce a permanent exhibition on the social history of women's labour in regional Queensland.  
Professor Johnston maintains a passionate interest in the arts and has supported cultural institutions including UQ Art Museum, Fryer Library, Queensland Library Foundation, and Queensland Art Gallery | Gallery of Modern Art. Professor Johnston has also made significant contributions to UQ through his volunteer service at the Fryer Library. 
A painter with a restrained yet stylised approach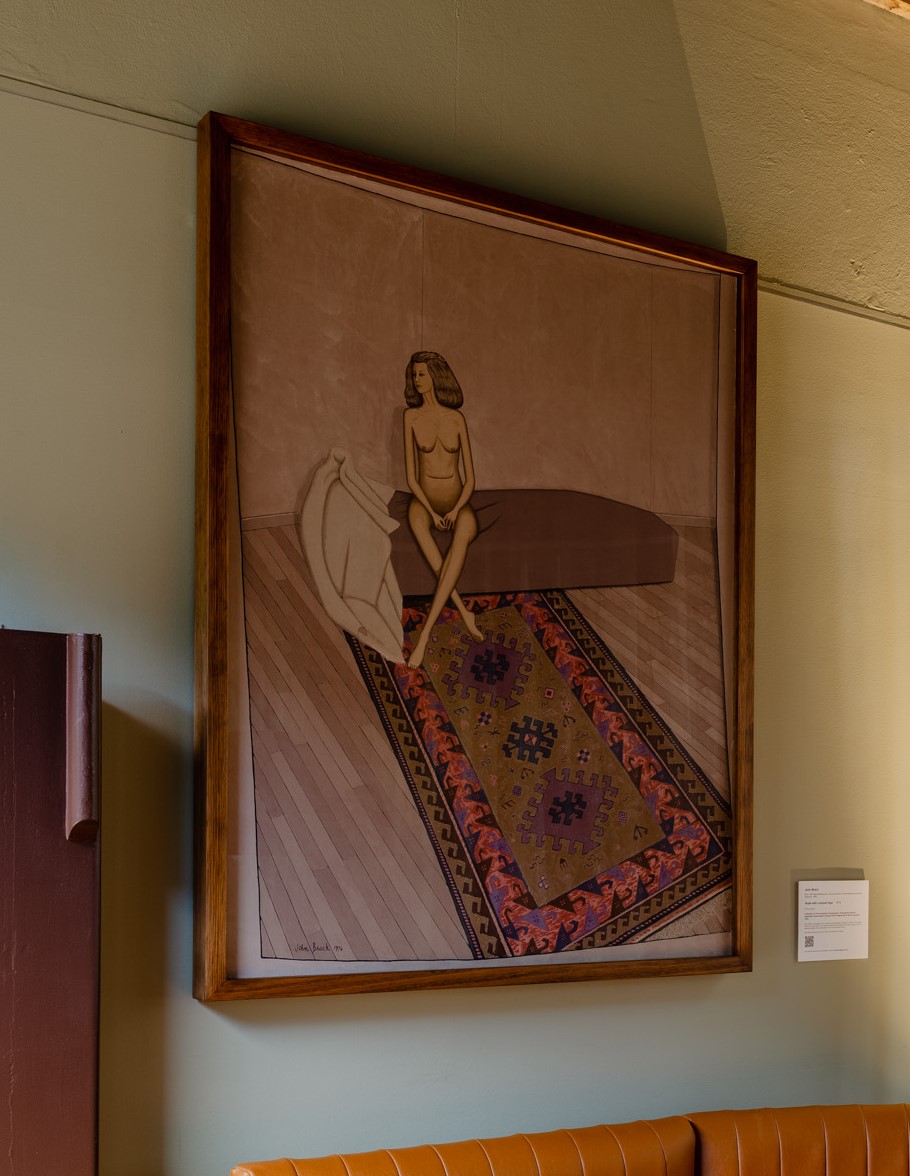 Realist painter John Brack was a prominent figure in 20th century Australian art, known for his restrained yet stylised artistic approach. In Brack's work, the lives of everyday Australians are realised in flat shapes and simplified lines, often in a subdued colour palette. Depicting scenes drawn from inner city and outer suburban Melbourne, public life and private domestic realities are transformed by Brack's brush, becoming disquieting and unhomely.   
Brack began his renowned series of nudes in the 1950s, all of which retain the cool detachment of his earlier works. The series highlights the artist's interest in subverting expectations associated with traditional genres in Western art history – in this case, the female nude. Erotic tension and sexual desire are absent in Nude with Crossed Legs – the female subject appears disinterested in her surveyor, gazing past the frame. Her unadorned body blends in with the unembellished walls of the domestic space that surrounds her, contrasting with the decorative rug that extends from the foreground, and stealing the viewer's gaze. Here, the female body ceases to be an objectified playground of masculine desires and fantasies. She is free to be absorbed in her inner world. 
"Nude with crossed legs" is on long-term display at Patina Restaurant in the heart of the St Lucia campus, where it can generate conversations among visitors about the life-changing impact of scholarships and the value of giving back.