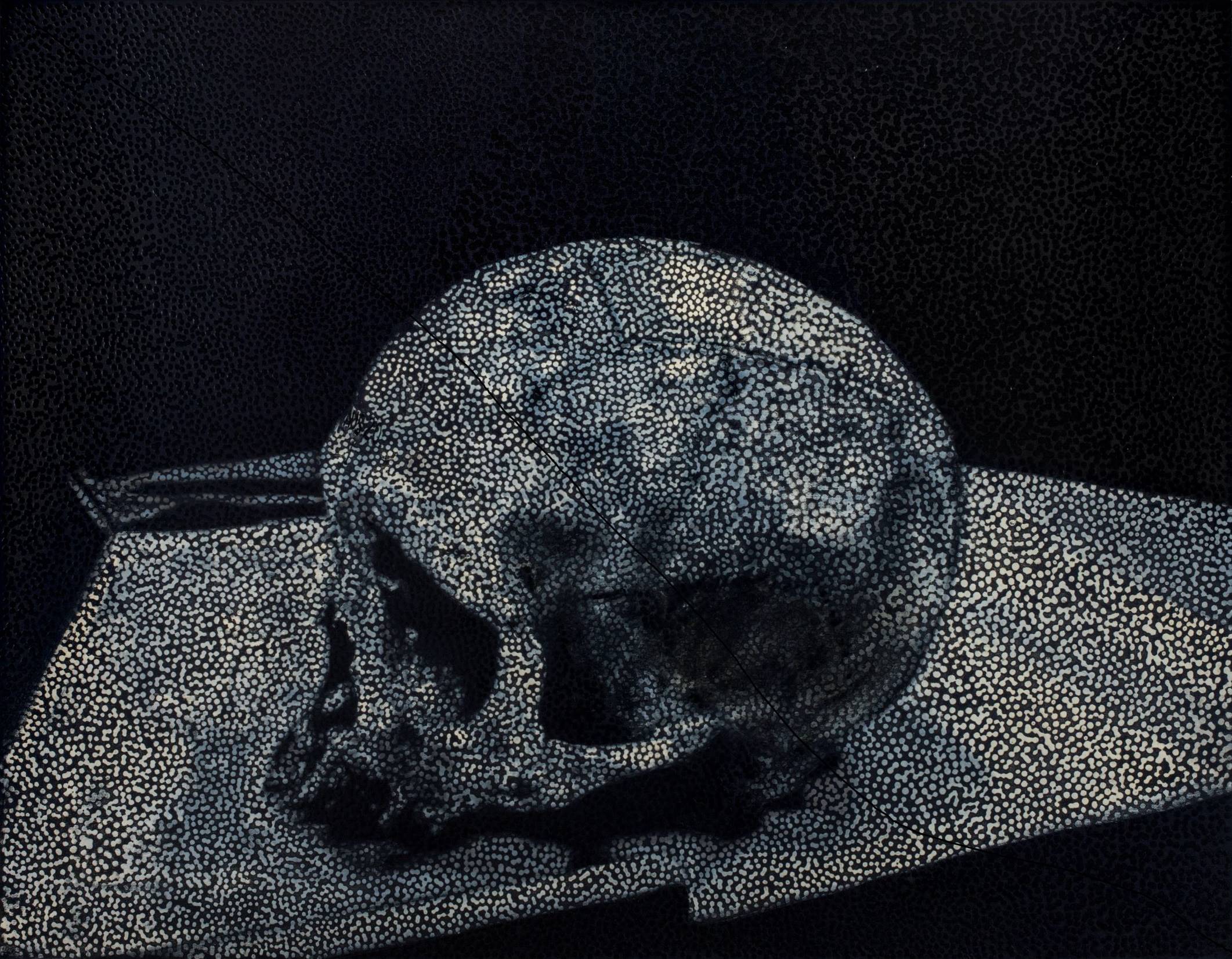 The work of First Nations artists is a key focus for the UQ Art Collection, and as part of National Reconciliation Week we're highlighting a series of Collection works by First Nations artists on our social media.
One of these is Daniel Boyd's Untitled (TFABG) (2017), which has recently been loaned to the Art Gallery of New South Wales for their upcoming Daniel Boyd: Treasure Island exhibition.
Boyd is interested in the records and fallacies of history and, throughout his career, has used his work to apply scrutiny to Australia's colonial past. In Untitled (TFABG) he explores a personal history that deals with colonial collecting practices and their impact on Indigenous Australians. In 2011, Boyd undertook a residency at the Natural History Museum in London where he was able to research his own ancestral links to the museum's holdings. This included the skull featured in Untitled (TFABG): it is believed to have been taken from a burial ground west of Brisbane.
Boyd's distinct style, which covers the surface of the painting in dots, recalls several art historical references including the techniques of Aboriginal artists such as those working in the Western Desert tradition. Through the field of dots disrupting the surface of his paintings he highlights processes of looking; here, the skull is illuminated to heighten its significance and invite consideration of the object as an ancestral remain. It draws attention to the archaic attitudes that lead to the damaging act of collecting these objects by museums and the debates surrounding their return.