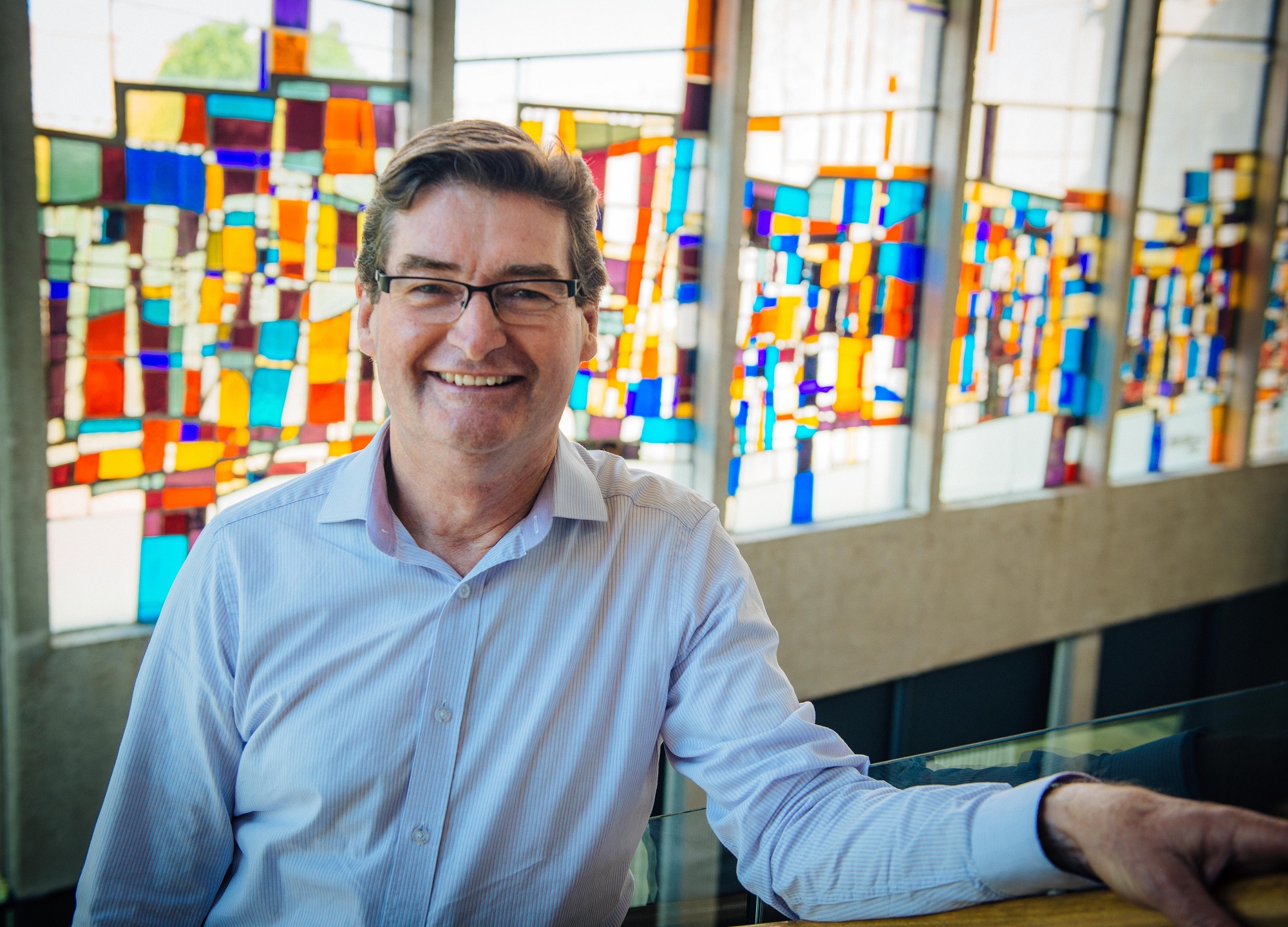 This week, we farewell our Director Dr Campbell Gray, who is retiring after an 11-year tenure leading the Art Museum, and following a career dedicated to art and education.
Cam (as he is known to us and to many of you in our community) joined the Art Museum in 2011 and since then has fostered a shift in the mission and activities of the organisation to one that has teaching, learning and research at its heart.
Cam has an unwavering belief in the power of art to expand critical and creative thinking, challenge conventional worldviews, and foster an appreciation for nuance and ambiguity. This fundamental belief can be seen in the major initiatives and projects undertaken by the Art Museum throughout the last decade, including:
realising the impact of a $4 million bequest from Paula and Tony Kinnane, which will to provide life-changing internships and scholarships for UQ students in perpetuity as well as supporting essential capacity-building initiatives in regional Queensland galleries

securing funding to support the production of leading-edge research exhibitions and publications

spearheading the creation of one of Australia's first Collection Study Rooms, a dedicated research facility supported by the Alumni Friends of UQ

nurturing a culture of giving, where donors to UQ can realise the powerful potential of their generosity
Beyond these achievements is a legacy he leaves with the Art Museum's team of a culture in which excellence is supported with empathy, and where every individual is encouraged to pursue and interrogate the creative possibilities in every project.
Dr Holly Arden, currently our Associate Director, will move into the role of Interim Director while UQ undertakes a recruitment process for the Director role.
In the meantime we wish Cam all the very best for his retirement.