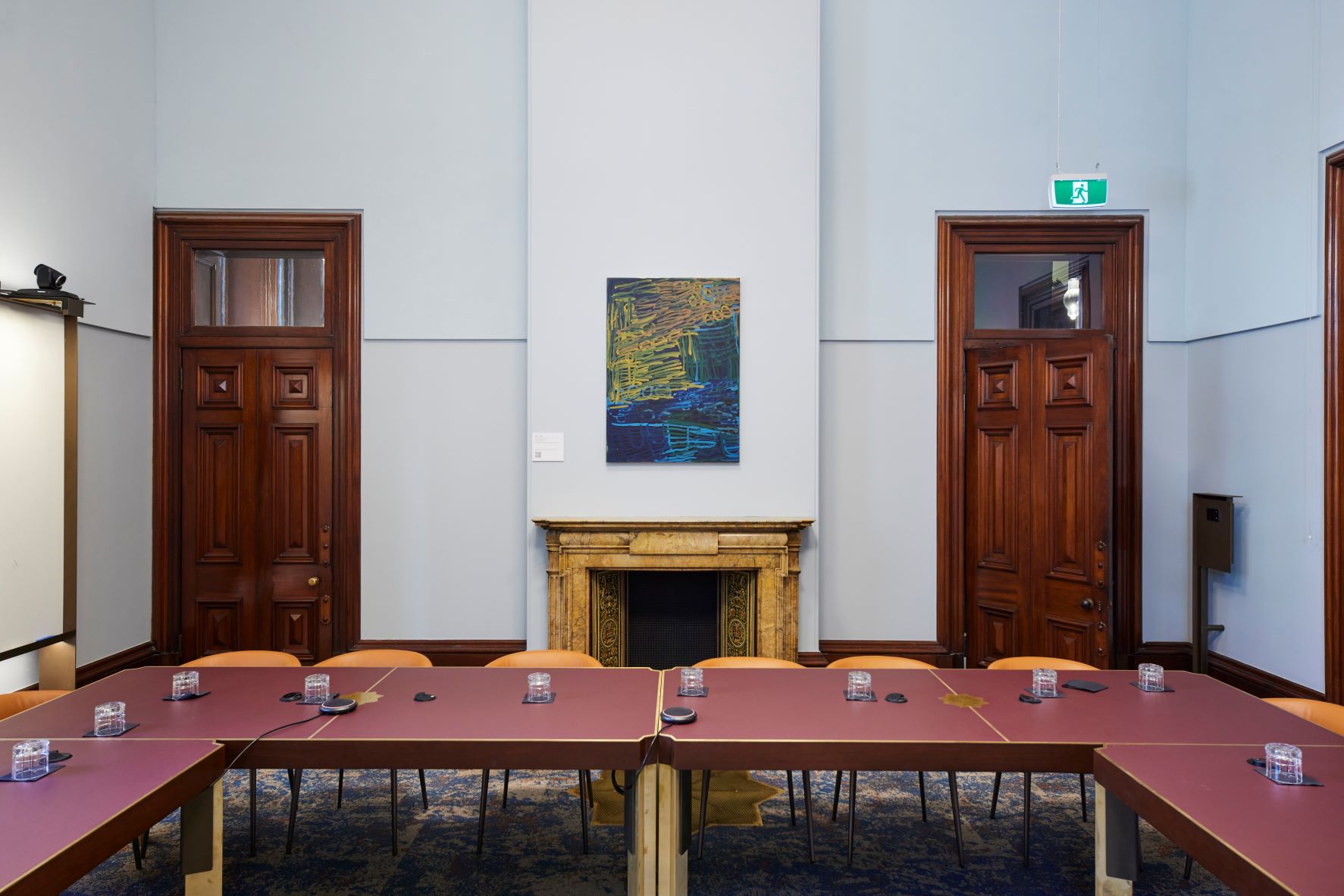 UQ is passionate about its Art Collection and the benefits of sharing this public resource with staff, students and the wider public. The Art On Campus program aims to enrich campus life by connecting the UQ Art Collection with the University community. We hope to foster critical enquiry and enjoyment and appreciation of art and visual culture, and to engage with the University to create a welcoming and enlivening environment that values diversity and inclusion.
Artworks are available for display in approved spaces on UQ campuses, including secure public areas such as libraries, building foyers and reception areas where they will be accessible to a large number of people. Artworks are not generally available for individual offices.
For more information please contact UQ Art Museum's Registration Team.