Artworks on display at UQ Brisbane City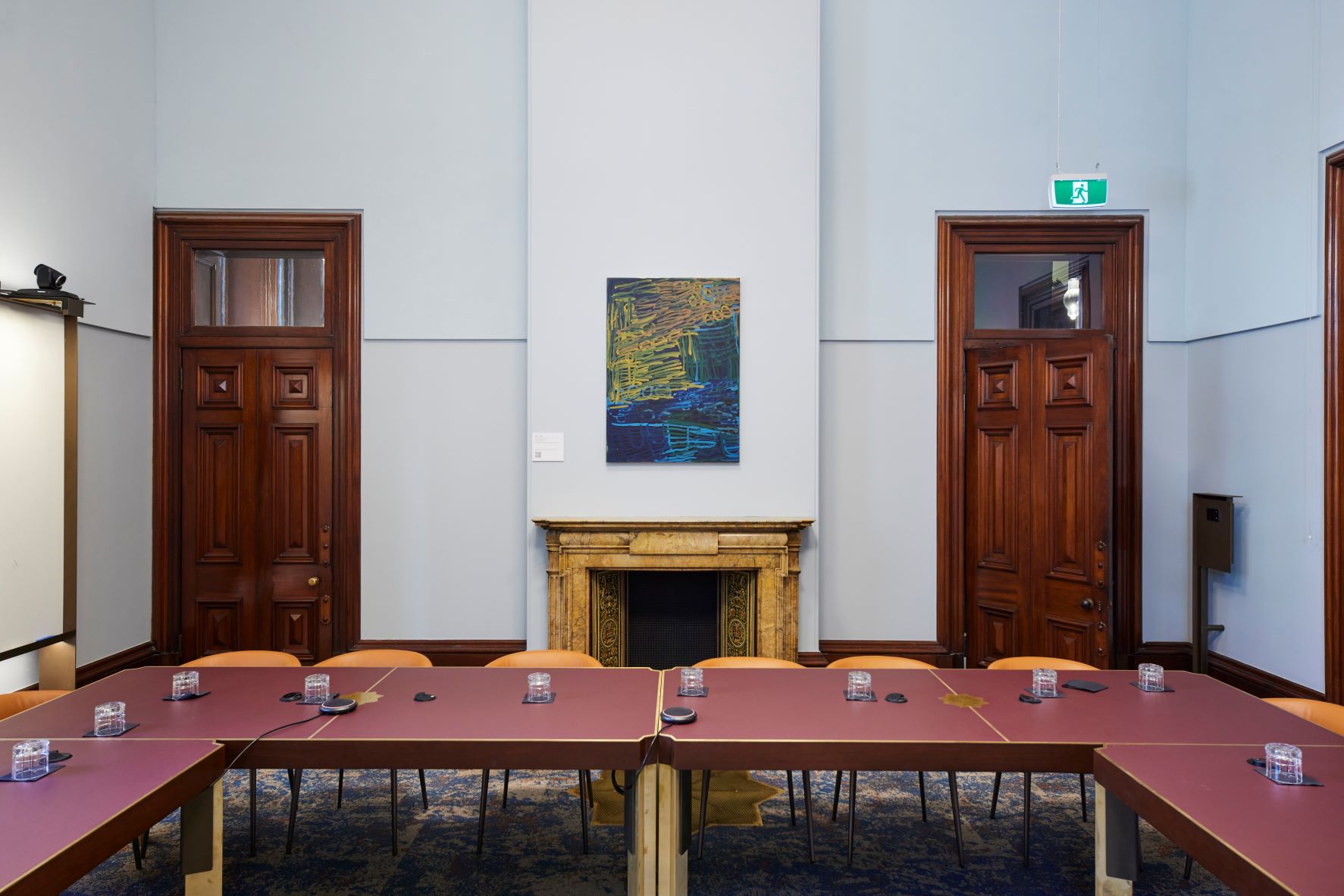 UQ Brisbane City includes the thoughtfully restored heritage building, 308 Queen Street. The artworks on display at this location were chosen to enrich the experiences of everyone using these spaces, and to complement the historical significance of the building.
This heritage listed building was originally the site of the National Australia Bank and has been carefully restored as part of UQ's ongoing commitment to the preservation of Queensland's history and enriching its future. 308 Queen Street has important connections to the colonial history of Brisbane. It was designed by Francis Drummond Greville Stanley and built between 1881 and 1924. It is a significant example of the Classical Revival style.
Artworks at 308 Queen Street
To counterbalance the historical weight of the building and its past, works of art were chosen to recognise the artistic contribution of First Nations people in Brisbane and Queensland, in recognition of the traditional custodians of the land on which UQ Brisbane City stands, and in reflection of the University's commitment to reconciliation.
These three very significant works by major Australian female artists reassert the importance of recognising the legacy of First Nations artists as the first creators. While singular in style and approach as well as subject matter, each painting speaks to the importance of Country in First Nations art and culture.
Learn more about each of the artworks below.