Nat Yuen Collection of Chinese Antiquities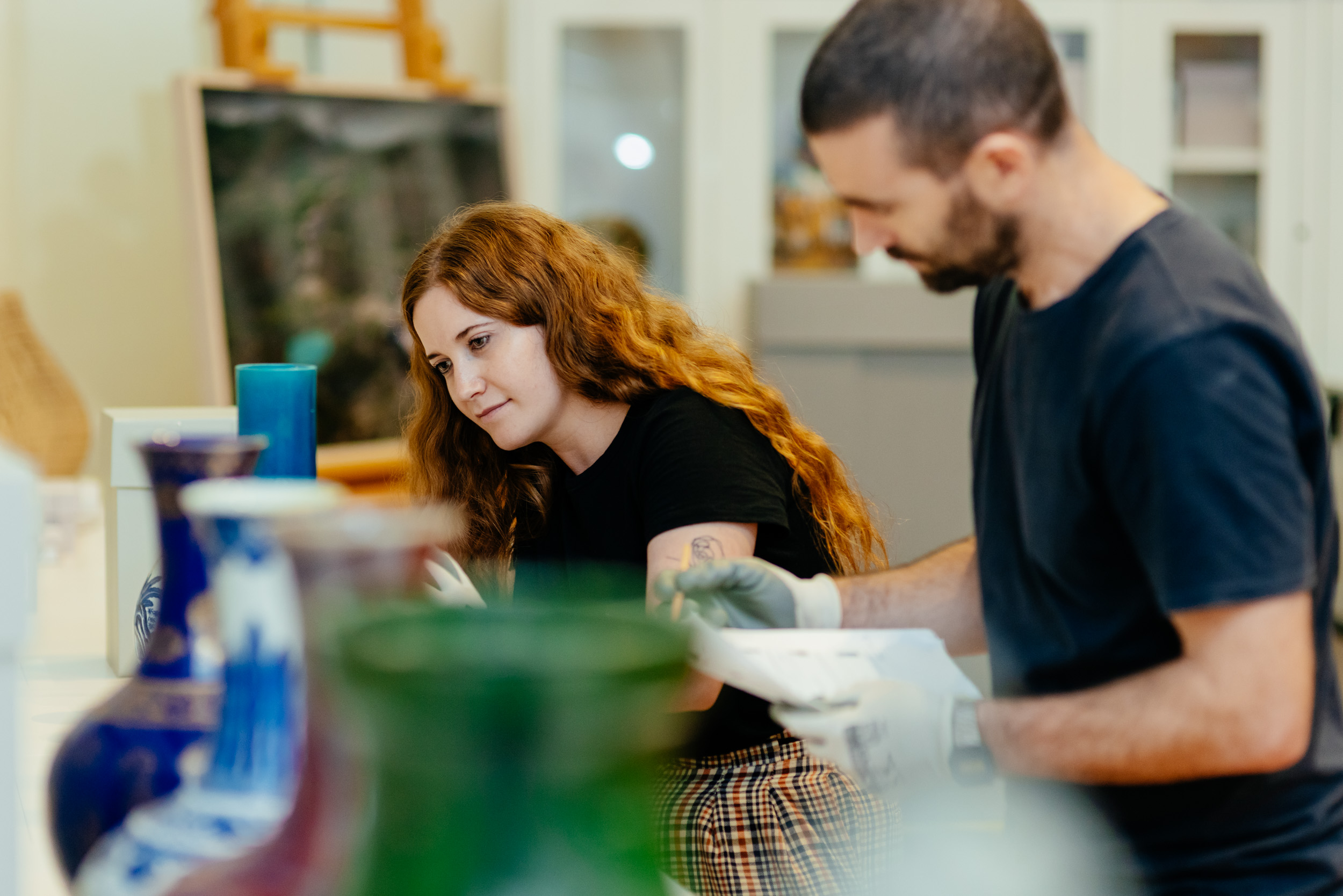 The Nat Yuen Collection is widely regarded as one of the most significant survey collections of Chinese antiquities in Australia, spanning 5,000 years and consisting of 84 objects. A selection of objects from the Collection are on permanent display at UQ's School of Languages and Cultures in the Gordon Greenwood building (32), UQ St Lucia.
The Collection was donated to UQ by Hong Kong–based medical philanthropist Dr Natalis (Nat) Yuen, who began collecting in the 1960s after his father passed on several porcelain pieces and paintings to him. Dr Yuen graduated from the School of Medicine at UQ in 1965. It was always his intention that a significant portion of his collection of Chinese antiquities be donated to a public museum to promote intercultural awareness.
The Collection includes objects crafted in bronze, porcelain, stoneware, paper and earthenware, and produced for purposes that ranged from the domestic to the funerary. Choices of materials such as clay and glaze, and decorative decision making around form and pattern, each reveal the unique cultural context of the period that informed how and why the objects were made.
Pieces from the Neolithic era (ca 5000–ca 2100 BCE) are frequently built with terracotta and decorated with abstract shapes in black paint that vary across regions. Objects from the Qing Dynasty (1644–1912 CE) are distinctive in their graceful, minimalist forms, displaying glazes in red, blue, white and yellow, a reflection of the abiding taste of the emperor in power at the time. Collectively, the objects in the Nat Yuen Collection of Chinese Antiquities exemplify the beauty and complexity of Chinese material culture throughout history.
This collection was generously donated by Nat Yuen and family through the Australian Government's Cultural Gifts Program.
Location
School of Languages and Cultures
Level 4, Gordon Greenwood building (32), UQ St Lucia
Viewing hours
Monday-Friday 9:30am-4:30pm
Thank you for respecting staff who work in the offices near the display space by keeping noise to a minimum.
Education resource
Learn more about the Nat Yuen Collection in this online resource, including in-depth information about selected objects.