We Are Electric: artist talks & performance of 'Untitled (Death Song)' 2020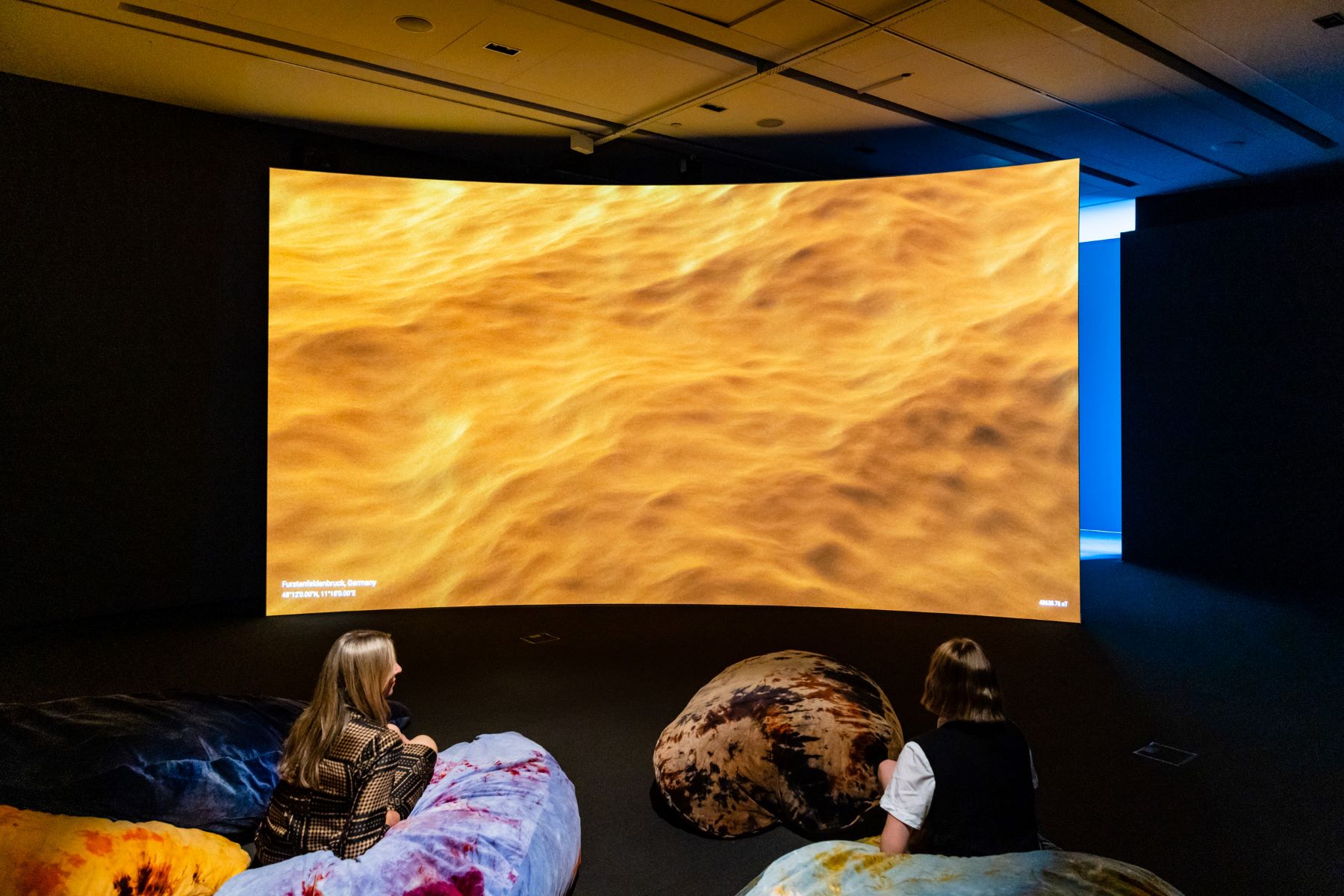 Join us for an afternoon of floor talks with artists Megan Cope, Michaela Gleave and Dane Mitchell preceded by a live performance of Cope's sound installation Untitled (Death Song) (2020). Free food and bar.
________________________________________
MEGAN COPE | Born 1982, Brisbane. Lives and works between Minjerribah (North Stradbroke Island) and Brisbane. Cope is a Quandamooka woman. Recent exhibitions in Australia and internationally include We, On The Rising Wave, Busan Biennale, South Korea, (2022); Reclaim the Earth, Palais de Tokyo, Paris, France, (2022); Embodied Knowledge: Queensland Contemporary Art, Queensland Art Gallery | Gallery of Modern Art, Brisbane (2022); Fractures and Frequencies, UNSW Galleries, Sydney (2022); This language that is every stone, Institute of Modern Art, Brisbane (2022); NGV Triennial 2020; 2020 Adelaide Biennial of Australian Art, Art Gallery of South Australia, (2020); The National (2017), Art Gallery of New South Wales, Sydney (2017); Defying Empire: 3rd National Indigenous Art Triennial (2017). Cope's work is held by National Gallery of Victoria, Queensland Art Gallery |Gallery of Modern Art, National Gallery Australia, Art Gallery Western Australia, Melbourne Museum, Musées de la Civilisation: Canada. Cope is represented by Milani Gallery, Brisbane.
MICHAELA GLEAVE | Born 1980, Alice Springs, Northern Territory. Michaela Gleave lives and works in Eora (Sydney). Recent key projects and exhibitions include: Festival: Endless Love, Vivid Sydney (2022); TarraWarra Biennial 2021: Slow Moving Waters, TarraWarra Museum of Art, Victoria (2021); Messages of Hope, Messages of Love, Art Gallery of New South Wales, Sydney (2020); The Score, The Ian Potter Museum of Art, Melbourne (2017); Trace: Performance and its Documents, Queensland Art Gallery |Gallery of Modern Art, Brisbane (2014). Permanent installations of her work have been commissioned by Bendigo Art Gallery, VIC; Salamanca Arts Centre, TAS; and The Rechabite, WA.
DANE MITCHELL | Born 1976. Lives and works in Melbourne, VIC, and Berlin, Germany. Key solo exhibitions include Post hoc, Christchurch Art Gallery Te Puna o Waiwhetū, Christchurch, NZ (2020); Post hoc, New Zealand National Pavilion, Venice Biennale 2019, Italy; Iris, Iris, Iris, Auckland Art Gallery Toi o Tāmaki (2018), NZ. Recent significant group exhibitions include A Short Run, The Centre of Contemporary Art (CoCA), Christchurch, NZ (2021); Bangkok Biennale, Bangkok (2020); and Raa Whaanau, Waikato Museum Te Whare Taonga o Waikato, Hamilton, NZ (2020). Mitchell's work is held by the Auckland Art Gallery, New Zealand.
________________________________________
LIVE PERFORMANCE OF UNTITLED (DEATH SONG)
In this live performance musicians from UQ School of Music will activate Quandamooka artist Megan Cope's sound installation Untitled (Death Song) (2020) as part of the exhibition We Are Electric: Extraction, Extinction and Post-Carbon Futures.
The performance acts as a lament, a harbinger of death, and a warning for the future. Megan Cope's Untitled (Death Song) takes its first note from the haunting cries of the yellow-eyed Bush Stone-curlew, a bird known for its distinctive call, an eerie "weer-lo" sound often mistaken for a crying baby or wailing woman. An endangered species within certain Australian states due to land clearing, habitat loss and predation, the bird's threatened status registers ongoing ecocide and the impact of settler-colonial land management.
Untitled (Death Song) is composed of found objects traditionally used in mining and extractive processes that have been reimagined as instruments. Rusted industrial drills, scaffolding, and oil drums are assembled alongside geological specimens retrieved from the Earth's crust during prospecting for mineral and energy resources. A series of strings borrowed from orchestral instruments such as violins and cellos are tethered and strung taut across the objects, transmitting their hidden sonic potential through the energy of sound and frequency.
In this work, Cope explores how sound can enter the body in ways that other art forms cannot. She asks "If the land could sing, what would it sound like?" Untitled (Death Song) is a work that calls for deep listening, drawing on embodied knowledge through the affective power of sympathetic vibration.
Image: Michaela Gleave, Terrella, 2022. Installation view, We Are Electric, UQ Art Museum, 2023. Photo: Joe Ruckli.