What's on in the Collection Study Room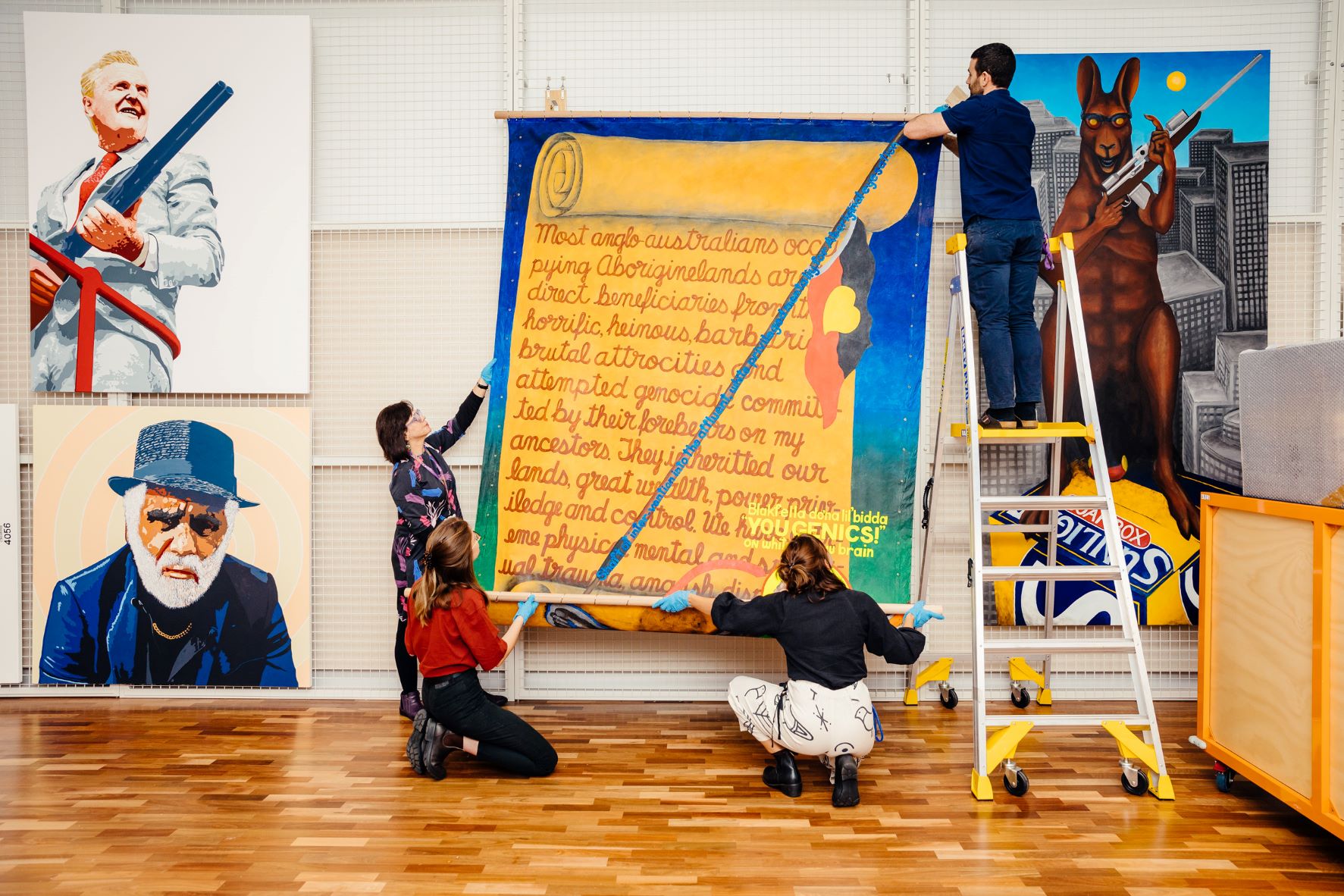 The Alumni Friends of UQ Collection Study Room is a valuable asset for the UQ Art Museum and provides staff and students with enriching teaching and learning experiences. It uses artworks from our collection to foster conversations and thought processes stimulated by visual materials.
Using art and cultural objects as learning tools can benefit many different disciplines across the University as it provides new perspectives and enhances creative thought. The room can also be utilised by Higher Degree Research students who are studying works from the UQ Art Collection.
This unique teaching and learning space was developed with the philanthropic assistance of the Alumni Friends of UQ, and we are very grateful for their support.
Artworks currently on display
The works in the Collection Study Room are constantly changing to suit various events and topics. Find out what is currently on display.
National Reconciliation Week
For National Reconciliation Week at UQ Art Museum, we invite staff, students and members of the public to the Alumni Friends of UQ Collection Studies Room to spend time with important Collection works by First Nations artists.
The University of Queensland Art Collection is one of Queensland's most significant. Developed over 70 years, it features more than 4,400 works of art. The work of Aboriginal and Torres Strait Islander artists is a key collecting area for the UQ Art Collection, which focuses on the acquisition of art that engages with new and diverse knowledges.
Information for academic staff and researchers
Learning through art is important to us as a university art museum. Stepping out of the traditional classroom setting and using artworks as a learning tool can be greatly beneficial and spark alternate ways of thinking through important ideas.
The works on display in the Collection Study Room can be carefully chosen and arranged to cater to specific learning experiences, teaching activities and research topics. Working closely with Art Museum staff to choose works that relate to your discipline will ensure that students can get the most out of their experience in the room.
Contact us to discuss your options for using the Collection Study Room to support your learning and teaching initiatives.