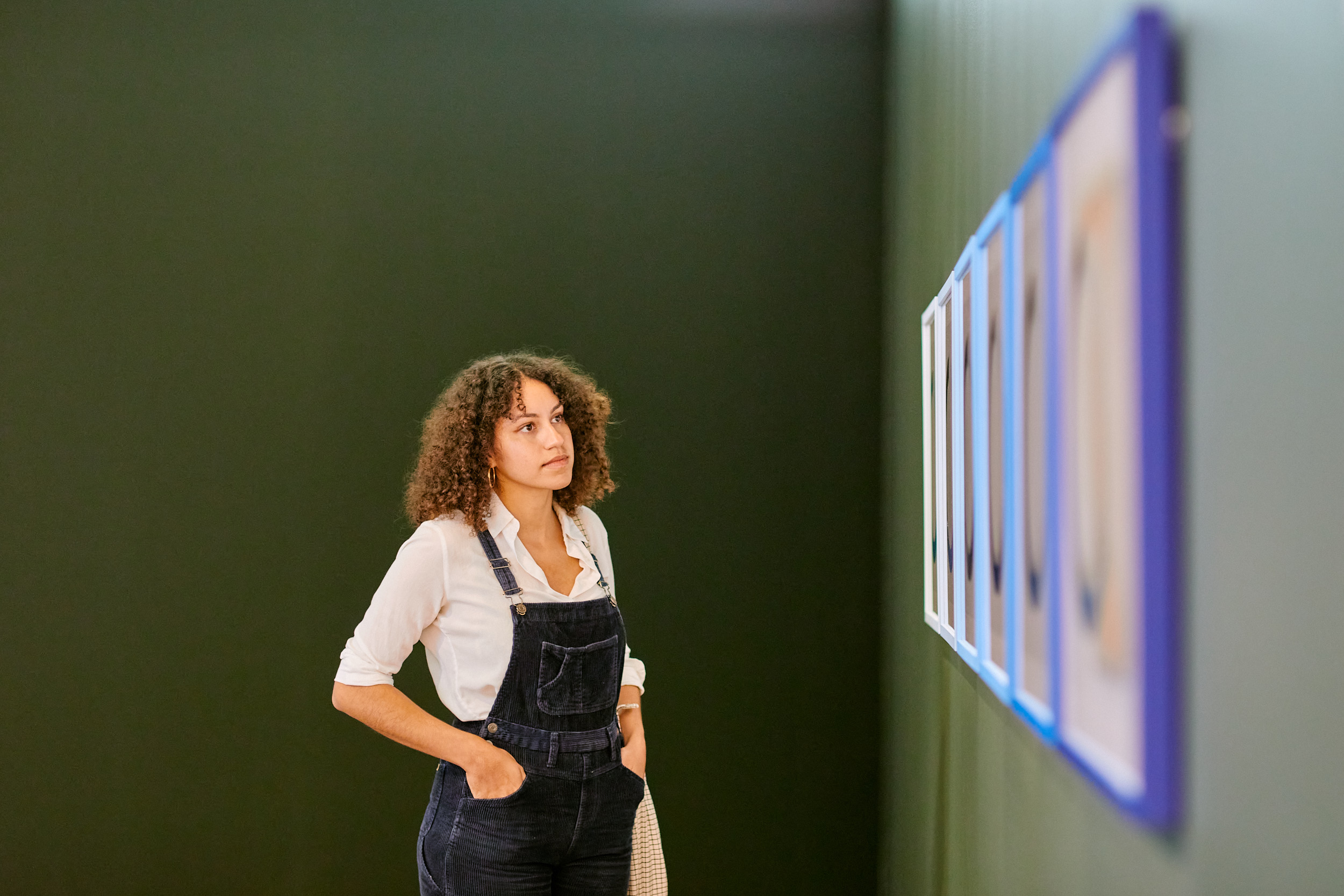 UQ student Jocelyn Flynn is a valued member of the team here at UQ Art Museum. She joined us as a Mediator and Kinnane Endowment Education Intern in 2022 and is currently working as our Curatorial Assistant. Her passion for connecting audiences with art has now led to a dream opportunity as Curatorial Assistant, Asian and Pacific Art, at Queensland Art Gallery | Gallery of Modern Art, where she'll be working on incredible projects such as the next Asia-Pacific Triennial. 
Jocelyn is currently in her third year of a Bachelor of Advanced Humanities (Honours), majoring in Art History and Anthropology. Throughout her studies, Jocelyn's research interests in Australian Indigenous and Pacific Art coupled with her volunteer background in the local arts scene have made her an integral and valued member of our team.   
Below, Jocelyn shares how her time here as a student and staff member led to her current professional experiences and how it continues to influence her development as a curator. Congratulations Jocelyn! 
When did you first join the Art Museum?  
I joined the Art Museum first as part of the Cultural Mediation team in February 2022 and became an intern in April 2022 as the Kinnane Endowment Education Intern.    
What was your internship experience like, and who were some key mentors during this time?   
My internship was very dynamic and although focused on education, also involved public programs, curatorial research, and engagement with outside stakeholders. I genuinely think all the staff from Curatorial, Education, Production, Engagement, and Registration were wonderful mentors for my first experience working in a museum institution, but special mentions to Education Manager Dr Jacquie Chlanda, Director Peta Rake, Assistant Curator Isabella Baker, Curatorial Researcher-in-Residence Dr Léuli Eshrāghi and Curator Anna Briers, who have all guided me in different ways.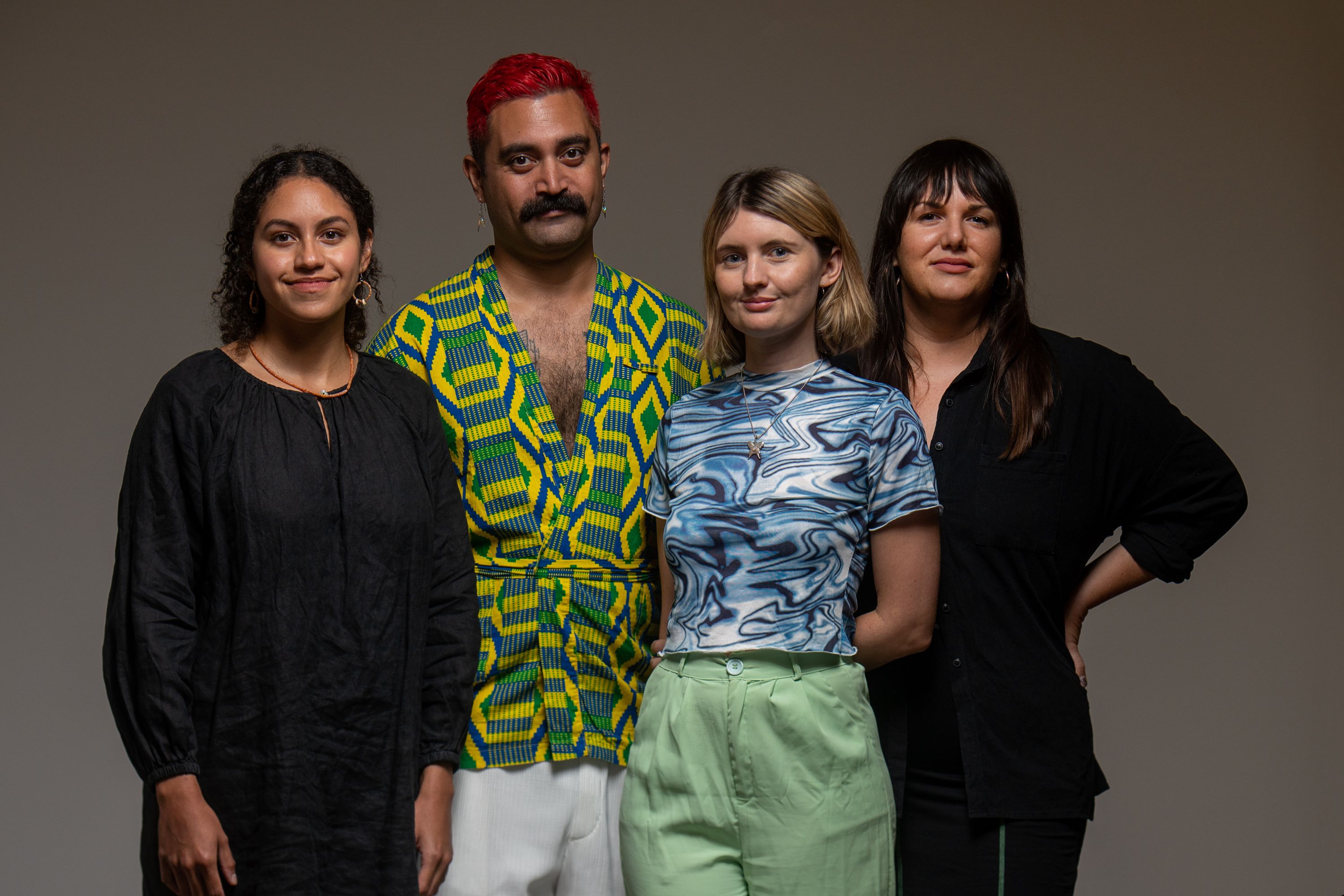 What is one learning experience you have had working with our curatorial team?   
It was amazing to work as part of a curatorium on Mare Amoris | Sea of Love and our next exhibition in 2024. It was great to bring together different ways of curating and bringing ideas together for my very first experience of curating an exhibition. It was also a big learning experience, being part of the exhibition process from research to install and opening.   
Do you have any tips for UQ students applying for internships at the UQ Art Museum?  
My tip for applying for internships is look at previous exhibitions and programs to get a sense of the kind of programming the Museum is aiming to present.  
Don't be afraid to highlight the things that interest you in your personal research, especially if they are aligned to the Museum's programming and values. Also consider your own values and what you feel is important to you working in the arts and how you might bring this to the team. 
What do you love about connecting people with art?   
I love it when people draw connections between the art and artists they see and their own stories. I also love when people learn something new when looking at art, whether it's about history, material, or the world as we know it. Art can powerfully and beautifully shift perspectives.  
What do you look forward to in the future?  
I'm looking forward to seeing what new experiences and pursuits lay ahead of me, one of them is starting a new role at QAGOMA in Asian and Pacific Art as Curatorial Assistant. I'm excited to grow my career in new ways and keep building on the skills that I've gained at UQ.