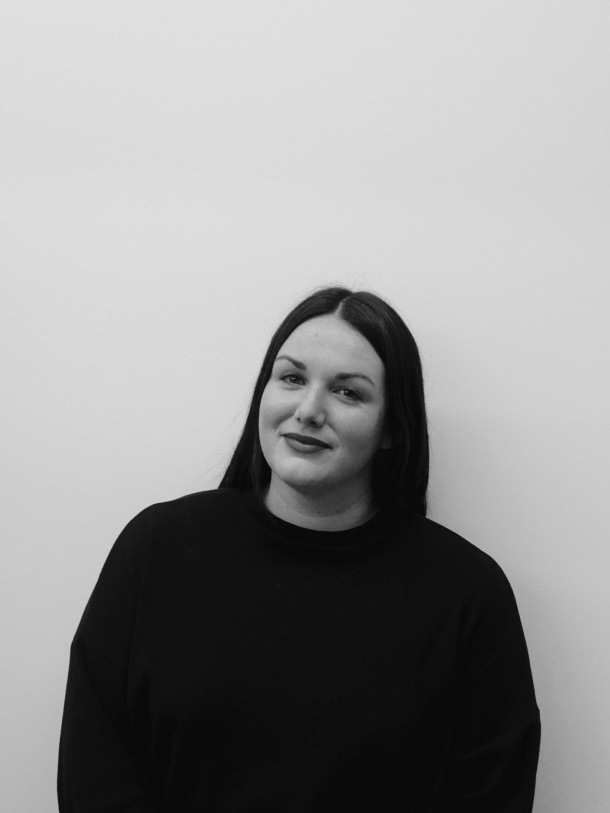 Since 2012, Peta Rake held various roles at Banff Centre for Arts and Creativity, including Acting Director of Creative Residencies, Visual + Digital Art Department and full-time Curator of Walter Phillips Gallery/Banff International Curatorial Institute (BICI). Independently, she has curated exhibitions at ISCP (New York), Oakland Museum of California (Oakland), CCA Wattis Institute for Contemporary Art (San Francisco), Luggage Store Gallery (San Francisco), and the Esker Foundation (Calgary). We asked Peta about some of the important skills she brings to the job at UQ that curatorial students should seek out along the way.
Q: What are some of the important decisions you made or experiences you sought out during your study and early career that led you to your current role?
A: I come from a background in residency programming at Banff Centre for Arts and Creativity. Placing artists at the core of my programming has given me a strong understanding of the material and intellectual research that goes hand-in-hand with studio practice. I also built residency programs for young curators to learn and make exhibitions alongside their artist peers. It was an incredibly fruitful experience for me to mentor both emerging artists and curators working together in a residency environment.
I hope to employ this type of learning here at UQ in collaboration with my colleagues in areas such as Registration and Education. UQ Art Museum is in a pivotal position to augment students' academic studies with learning experiences that are grounded in practical and experiential methods of exhibition-making and experimental display, and that prepares them for the workplace. Our first Director Nancy Underhill envisioned the Museum as a 'laboratory' for learning, and while this is something that has been played out institutionally worldwide for the last few decades, it is an important foundation and legacy to build upon.
Q: What kinds of skills are the most critical to curatorial work and what do you love most about it?
A: Collaboration and relationship building are central to my curatorial practice; extending through to my colleagues, staff, artists and the students I work with. I believe that every project requires a different role and attitude from a curator. Sometimes exhibition-making asks a curator to become a mentor, a facilitator, a preparator, a researcher, a psychologist, an interlocutor, and so on; it's important for a curator to be flexible as projects and exhibitions take form.
Q: What advice would you give students who have their sights set on pursuing a career as a curator?
A: Start working and talking with your peers, namely artists in your community, as these are your future colleagues. Curatorial work never happens in a vacuum. It's important that with every exhibition project – regardless of scale and scope – new connections are made with community, whether through the archive, history, material practice or the interdisciplinary intersections of culture. So look at everything, listen to everything, be cognisant of your role within this network, and always make space for voices that are not often heard.
UQ Art Museum is open daily from 10 am until 4 pm. The Art Museum offers a range of public programs and opportunities for students. Register to receive our e-news and invitations and follow UQ Art Museum on Facebook to keep up to date.